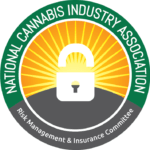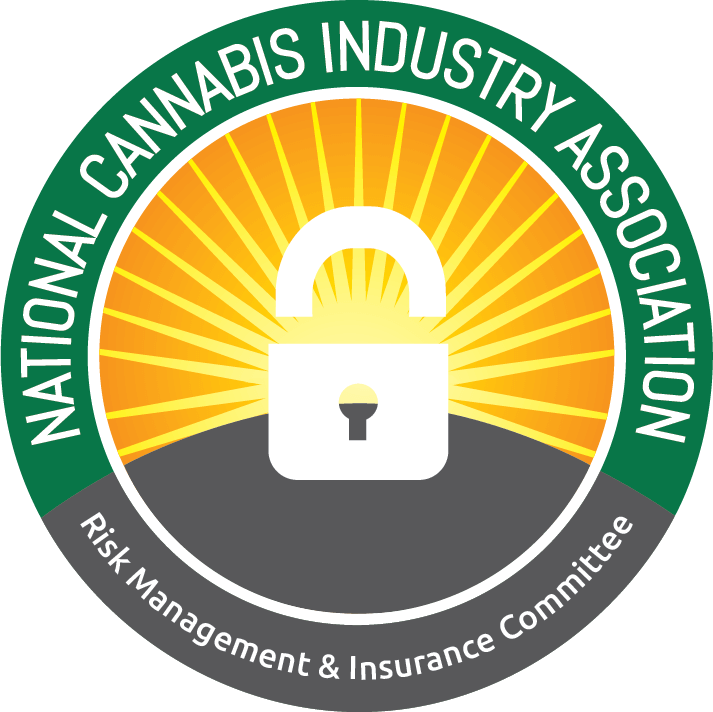 by NCIA's Risk Management and Insurance Committee
Matthew Johnson, Quadscore Insurance Services
Cannabis is America's riskiest business. 
Cannabis itself is a highly valuable commodity, but cannabis businesses also deal largely in cash – making them a prime target for thieves across the country. Recent headlines have reported a rash of unsolved robberies in the Bay Area and Washington State, not to mention the seizure of cash from Empyreal's fleet of armored transport vehicles (fortunately, that cash has now been returned by the police). 
This is a national problem, which begs the question… What should cannabis businesses do to stay safe during these trying times?
There are many different means of minimizing the risk faced by your modern cannabis business, but we're going to focus on the big three today – security, technology, and compliance. Through careful consideration of these three tenets, cannabis businesses can take significant steps to mitigate risk and protect their employees. Appropriate investments can yield tenfold savings in the form of fewer stolen assets, lower insurance premiums, peace of mind, and safer employees. 
SECURITY
Let's start with the topic that gets the most attention during a crime spree – security. In cannabis, security means a number of things… video cameras, man traps, motion sensors, hardened glass, ID checks, and more. When building or retrofitting a facility for cannabis operations, it is crucially important to consult with security experts like Sapphire Risk Advisory Group or Cannabis Compliant Security Solutions. 
"In many areas, it's not a question of 'if' a cannabis business will be robbed – it's 'when,'" cautions Chris Eggers, CEO of Cannabis Compliant Security Solutions. With 13 years of experience as a law enforcement officer in the Bay Area – including several years working as an undercover narcotics officer – Chris is uniquely qualified to address the ongoing issues in Oakland and other areas along the West Coast. "There's a question of how you navigate and survive an incident, but beyond that, how you ensure that your business will survive too."
There's an important distinction between security consultants like CCSS, security integrators, and vendors. To achieve best results, cannabis businesses should work with a security consultant who can identify ways to protect the business – without being tied to commission-based sales contracts or a specific 'brand' of security solutions. 
TECHNOLOGY
Physical security aside, there are a number of high-tech security tools that can help cannabis business owners protect their operations. For example, let's take a look at the biggest security company you've never heard of – an organization called 3SI Security.
3SI Security began their journey over 50 years ago as the original producer of dye and smoke packs intended to deter bank robbers in the 1970s. Technology has evolved over the years, and so has 3SI's product offering – now, their GPS tracking tech is ubiquitous throughout banking, pharmaceuticals, luxury retail, and telecommunications.
As VP of Business Development for 3SI, Carlos Casas works to connect cannabis businesses with this tech to protect their assets and employees. "According to a Forbes report from July 2020, an estimated 70% of cannabis businesses are cash-based. This is a staggering statistic which shows the real risk to the industry is on an upward climb." With the SAFE Banking Act still in the works, savvy business owners have to explore alternative solutions like 3SI's technology to ensure their business stays safe.
Apart from 3SI, there are a number of technology companies that provide technology to make the cannabis industry a safer place. ADT Security has recently launched a cannabis-focused divison of ADT Commercial to provide critical security technology to cannabis businesses around the country. After spending three years keeping HERBL's fleet secure on the west coast, Andy Fleet now leads ADT's efforts to provide security solutions to the cannabis industry. 
According to Andy, "Security planning is critical for any cannabis organization. Take the time to evaluate all the risks within your establishment and build a robust plan that ensures all areas of physical safety and security are considered and protected." Underscoring the points above, Andy continues, "Working with a licensed, experienced consultant will ensure adherence with all relevant regulations and help keep your employees safe while having technology do the heavy lifting for you."
COMPLIANCE & COVERAGE
Next up, everyone's favorite topic: compliance. In this sense, we're not talking about adhering to the myriad regulations imposed on cannabis businesses wherever they operate – but rather, making sure that your operation complies with the protective safeguard requirements in your insurance policy. Non-compliance with or material misrepresentation of your active protective safeguards could result in an uncovered or denied claim – and could even cause problems with your investors. If you're buying insurance, you want to make sure that your policy will pay out when stuff hits the fan!
Theft Sublimit – Most cannabis insurance policies will only cover theft losses up to a certain 'sublimit' depending on the quantity of cash/cannabis being stored, the physical location of the cannabis business, and any relevant losses that the insured business may have sustained due to theft. Make sure that you are comfortable with the sublimit provided and, if you aren't satisfied, work with your insurance broker to see if you can secure higher limits.
Protective Safeguards – Virtually all cannabis insurance policies carry some warranties around protective safeguards that can impact your coverage in the event of a claim. Make sure to read the Protective Safeguards endorsement and check that all of your security systems are functioning in compliance with these requirements.
Motor Truck Cargo – Similar to the protective safeguards warranty, make sure that you study your policy to ensure that any requisite safeguards are in place. For transportation operations, these safeguards are likely to include vehicular telematics, buddy systems for drivers, GPS tracking, and possibly even an escort vehicle to accompany the transport unit. 
Security guards – When hiring security guards, it is recommended to employ a third-party guard service that carries appropriate limits of insurance. Make sure that your business is listed as an additional insured on their insurance policy to ensure coverage in the event of an altercation at your business!
Financing – Lenders and VC firms will often stipulate that the companies accepting their funds will need to adhere to certain requirements, like securing Directors & Officers insurance for the officers and executive board. Beyond insurance, it's important to make sure you are actually doing what you promised to do in terms of safeguarding the property and not just so that you may be eligible for coverage, but also so that you are not held liable for losses suffered by third parties, such as lenders and investors. 
Joseph Cioffi, chair of the Insolvency+Finance practice at the Davis+Gilbert law firm in New York advises, "Operators typically make certain representations to investors, lenders, and other capital providers, and undertake certain activities intended to preserve asset and collateral values. The operator is looking at default if it's in breach of contract, but worse, the operator and its principals could be sued for misrepresentations made in obtaining funding – and be held liable for losses that flow from those misrepresentations." 
CONCLUSION
Like an onion, there are many layers to a risk management program for cannabis businesses. Through careful implementation of security measures and protective technology, many businesses will be able to prevent damage to their business with proper planning. In case all security measures fail, a comprehensive insurance policy should be able to help make a business whole again after a claim. Make sure to work with the proper insurance, security, and legal experts when building or restructuring a cannabis operation!