by Nichole McIntyre, SPHR, SHRM-SCP, Director of Human Resources at urban-gro
Member of NCIA's Human Resources Committee
Want to inspire? Lead from the heart.
I recently attended the Empower 2020 virtual conference where Claude Silver of VaynerMedia held a fireside chat. She is the first person in a professional capacity to have the title "Chief Heart Officer." What I heard from Claude over the next hour was energizing, though she claims she doesn't see herself as an inspirational leader. Her modesty came through tenfold as she spoke about her journey toward her role at VaynerMedia, and the lessons she learned along the way. Claude never aspired to have a career in Human Resources, in fact, she doesn't even consider herself an HR professional. Her message came through loud and clear – it is about the people. Plant the right seeds, and watch them grow. The success of VaynerMedia is undeniable, and it starts at the top by leading with heart. I was definitely inspired.
How many times have we heard it? Business is business, it is not personal. This type of thinking has largely contributed to the state of affairs in which we now find ourselves, which is a heightened state of anxiety in the workforce. The time to start making things personal, and lead with the heart, is at a tipping point. Seize this moment to let employees know you care about the whole person and not just the worker. 
All of our working norms have been turned upside down, and it is no wonder there's a secondary plague of anxiety with a new focus on mental health and employee well-being. With the seismic shift to remote work, many employees have assumed multiple additional responsibilities, in and outside of the office. For working parents, the additional stress of remote learning has caused concern about their abilities to maintain performance levels at work. For some, there is a daily anxiety when it comes to choosing between job responsibilities and engaging as a parent toward the educational development of their children – a choice no one wants to be required to make. Talking with employees to understand both professional goals and personal circumstances is critical.
Increase Communication.
People have an innate longing to connect. Yes, even the introverts. There has never been a better time to increase communication and ensure best practices, such as 1:1's, employee development, and performance evaluations are taking place. Employees need to hear feedback and understand how their contributions and performance are viewed by both their direct manager and the company, as well as instilling a sense of purpose by identifying how these contributions impact the overall health and strategy for the organization.
Open Yourself Up To Vulnerability.
During these touchpoints, do a lot more listening. Employees need to feel free to communicate anxieties, fears, or concerns. You can model vulnerability by putting yourself out there and sharing your own experience. As a leader, it is your responsibility to create a space where employees feel safe to share information that may be perceived as uncomfortable. When you create the ideal employee ecosystem for each individual, employees are happier, engaged, and more creative. Your company will not only foster an exceptional culture, but you will also reap the rewards financially and improve your reputation in the market.
Invest In Their Development.
Let your employees know you are invested in them and you care about their development. Take advantage of free webinars, launch a book club initiative or a mentorship program. These types of development opportunities have very little cost to the organization, yet reap solid rewards. Further, these initiatives also provide a connection point where insights can be gleaned and you can understand prospects for development that matter most to your employees. These conversations are unique to each individual, as we all have different learning styles, interests, and skillsets on which to focus.
As I mentioned earlier, treating the whole human is critical at this time. Over the past six months, we have become armchair therapists as we help employees navigate an unknown world. Leaders who have the ability to flex their style to meet the needs of their employees will experience a higher level of success and happiness in their teams and business. Ensuring employees have all the tools necessary to navigate the complexities forced upon us overnight is essential. Employee Assistance Programs (EAP) are a good example and typically low cost in comparison to the value they provide. These programs not only provide the mental health benefits needed for employees to navigate life's challenges but often make leadership and employee development tools available as part of the package.
Becoming an employer of choice is a choice you can make. Companies must do things that set themselves apart from others and capitalize on what makes them unique. We need to stop expecting a square peg to fit into a round hole and individuality should be valued. As leaders, we must adapt to the needs of the workforce, embrace diversity, and value the unique talents each person brings into the organization.
Collectively, we have chosen to work within an industry still fighting for legitimacy. We have the opportunity in a new industry to set the standard rather than follow the status quo, and have certainly followed unconventional methods to get here. Setting the trends for employee well-being and exceptional workplaces can be the imprint we leave on the fabric and future of the working world. We are finding ourselves under a tidal wave of change. The opportunity is before us, let us meet the moment and lead with heart.
I will leave you with a poignant thought from another inspirational and exceptional leader: "I've learned that people will forget what you said, people will forget what you did, but people will never forget how you made them feel." ― Maya Angelou
---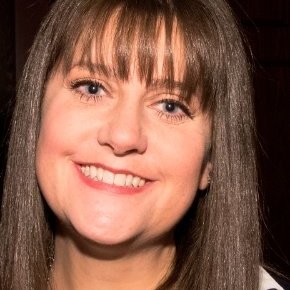 Nichole McIntyre is the current Chair of the NCIA Human Resources Committee and Human Resources Director for urban-gro, Inc., a leading engineering design services company and system integrator. Nichole spent the bulk of her 20+ years in Human Resources in the Consumer Products Manufacturing industry, and intentionally pivoted her direction and passion for Human Resources to the Cannabis Industry in 2018. Her goal is to elevate the perception of both Human Resources and the Cannabis Industry through advocacy, engagement, leadership, and coaching. Nichole has served on the NCIA Human Resources Committee since 2018, and was an avid supporter of SAFE Banking legislation during the 2019 NCIA Lobby Days event in Washington D.C. Nichole holds both SPHR and SHRM-SCP Certifications and a Bachelor's of Science in Business Administration from DeVry University. She is also currently enrolled at Keller Graduate School of Management, where she is just 4 classes away from obtaining her Master's in Human Resources Management.