by NCIA's Packaging and Labeling Committee
Lisa Hansen, Plaid Cannabiz Marketing and Brian Smith, Satori Wellness
Exciting Times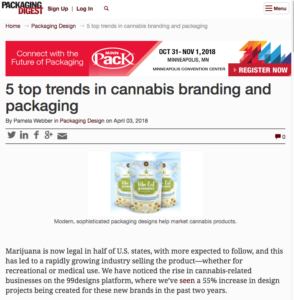 Any visit to a licensed dispensary is proof of how far we've come with the packaging of legal cannabis. Sure, we still have plenty of standard glass jars, CR pouches, pop-tops and cans; but we also now see proprietary package structures, full branded lines commanding shelf space and packaging so beautiful it doubles as a merchandising tool. Just in the past several months, cannabis packaging design trends have been covered by mainstream media including The Dieline and Packaging Digest.
These are exciting times to say the least, but packaging and labeling remains at the crux of the serious challenges and opportunities that cannabis brands face today.
Keeping Up With Compliance
Here in California, the challenge of keeping up with compliance is beyond real. The race to meet state regs by July 1st were only met with a new set of checklists (literally) the following day. Added labels is the name of the game for any California supplier. This is a real problem for those brands who are trying to stand out with their packaging. Understandably, companies are hesitant to invest in their packaging when the regulations are still in flux. Those who are in this for the long haul need to be agile and forward thinking when it comes to packaging and labeling.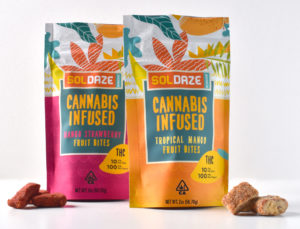 Branding… Because it Really Does Matter

With limitations on how a brand can reach today's cannasumer, packaging is a critical marketing tool. It's the one guaranteed touchpoint we have, and just like in traditional retail environments, every second counts when trying to capture a shopper's attention. While it's tempting to go with the standard compliant packages, a lack of brand value will commoditize your product (and thus, the price point). Brands should ensure that their package is reflective of their unique position in the market. Whether it's a regional play, a potency position or targeting the growing number of boomer consumers—your packaging should speak directly to who your target market is. Now is the time to create brand loyalists!
Taking a Note from Natural Products
All across retail industries, we are seeing a market demand for products that have a more "natural" approach. From clean ingredients to plant-based everything, it's impossible to avoid this trend. As the OG natural product, cannabis brands have a real opportunity to take advantage of today's more discerning shoppers. Tell your story, explain your growing practices, show us your social responsibility… It's all part of the package, literally and figuratively.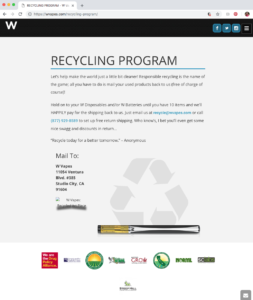 A Need for Sustainable Solutions
To really take our natural story to the next level, we can all agree on the need for more sustainable options for packaging and labeling. It's great to see some brands, companies, and organizations like W Vapes initiating recycling programs. But as an industry, we need to rally together to work on this issue. It's definitely a challenge that NCIA's Packaging and Labeling Committee discuss regularly.
An Optimistic Future for the Realists
For those cannabis brands who can be agile, patient and focused—there is a bright future ahead. Despite the challenges of cost and compliance, an effective package can pay for itself. And if other industries like food and beverage are integrating technologies beyond the QR code (think AR and VR), we're just getting warmed up. As both in-store and retail experiences evolve, so will the opportunities for cannabis packaging. Form, function, technology and product development are bound to take packaging and labeling to exciting new heights.