by Michelle Rutter Friberg, Deputy Director of Government Relations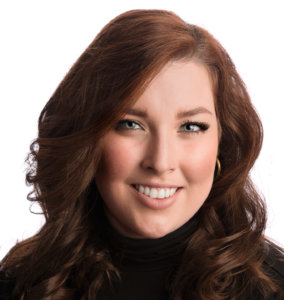 While you may not have seen or heard much news recently about the SAFE Banking Act (H.R. 2215, S. 1152), NCIA has been hard at work behind the scenes gathering intel, lobbying offices, and educating lawmakers and their staff. The bill is currently stalled in the Senate, however, there have been many discussions between lawmakers, committee staff, and advocates to encourage the legislation's swift passage through the chamber. This week, let's recap where the bill stands currently and what we're doing to get the bill to the next step in the legislative process.
In September, the SAFE Banking Act (H.R. 2215) became the first piece of cannabis reform legislation to ever pass out of the United States House of Representatives by an astounding bipartisan vote of 321-103. The first iteration of the bill, named the Marijuana Businesses Access to Banking Act, was introduced to the 113th Congress back in 2013 and has made a long journey to get to this point in the legislative process.
After the SAFE Banking Act passed the House, its journey continued in the more conservative, Republican-controlled Senate. NCIA and other advocates. Then, just before Christmas, Senate Banking Committee Chairman Mike Crapo (R-ID) issued a press release detailing his opposition to cannabis policy reform — including the SAFE Banking Act as it's currently written. In the release, Chairman Crapo said, 
"I remain firmly opposed to efforts to legalize marijuana on the federal level, and I am opposed to legalization in the State of Idaho. I also do not support the SAFE Banking Act that passed in the House of Representatives. Significant concerns remain that the SAFE Banking Act does not address the high level potency of marijuana, marketing tactics to children, lack of research on marijuana's effects, and the need to prevent bad actors and cartels from using the banks to disguise ill-gotten cash to launder money into the financial system." 
NCIA is continuing to work with Sen. Crapo, congressional and committee staff, coalition partners, and the bill's cosponsors to ensure that all parties have the materials and information that they need in order to solve this pressing public safety issue and pass the SAFE Banking Act. 
But, that's not all we're working on for SAFE Banking! In addition, NCIA and a coalition of more than 30 national and state cannabis industry organizations sent a letter last month to Sen. Crapo urging him to advance the House-approved version of a bill aimed at addressing the state-legal cannabis industry's lack of access to banking and other financial services. 
NCIA has collected over a thousand signatures from cannabis and ancillary businesses on a similar letter that is on its way to Sen. Crapo's office this week. Lastly, but perhaps most importantly, NCIA is currently in the process of taking a deep-dive into Sen. Crapo's concerns that he listed in December, and replying to them line-by-line to ensure that he and his staff have all of the relevant information necessary to pass this bill out of Committee and send it to the Senate Floor. 
We will continue working on your behalf in D.C., but here are a few ways you can help, too:
If your business is not yet a member of NCIA, the best way you can help this effort is by

joining today

so that our team in D.C. can start the year off stronger than ever in our efforts to move sensible banking reform through the Senate and to the president's desk.

Make sure you've signed up to attend one of our upcoming

Cannabis Caucuses

, happening nationwide in March, where you can get updated on the latest with the SAFE Banking Act and all of our other congressional priorities.

Mark your calendar for May 19-21 for NCIA's

10th Annual Cannabis Industry Lobby Days

! Registration will be opening soon, so keep an eye out for more information on how you can join us in Washington, D.C. to make 2020 the biggest year yet for cannabis policy reform! 
While we still have work to do in the Senate, the NCIA team is excited about the opportunities ahead for 2020! Thank you to the nearly 2,000 member businesses of NCIA that help make this critical work possible.