This month, NCIA's editorial department continues the monthly Member Spotlight series by highlighting our Social Equity Scholarship Recipients as part of our Diversity, Equity, and Inclusion Program. Participants are gaining first-hand access to regulators in key markets to get insight on the industry, tips for raising capital, and advice on how to access and utilize data to ensure success in their businesses, along with all the other benefits available to NCIA members. 
---
Tell us a bit about you, your background, and why you launched your company.
I grew up in Colorado Springs in a single-parent home, overcame poverty, violence, houselessness, and a felony for marijuana possession to get to the place that I am in today. I'll never forget the immediately depressing feeling of knowing that I'd lost opportunities, let my mom, my family, and my community down when initially being charged with a felony for marijuana distribution. Thankfully my people reminded me that I am much more than this scarlet letter F represents. I did my time, paid my restitution, and kept on grinding. Now a father of two beautiful babies, their presence is a constant reminder that I can't give up. Left out of the weed industry, I focused on community and education as a 5th grade teacher. I decided to leave the classroom to start this business because I wasn't happy due to the politics and wasn't feeling valued in my career. I have worked hard to break out of the cages/boxes that I was placed in. I have been turned down for housing, employment, and have had doors closed because of this felony but I keep the belief that when one door closes another opens and because of that I'm determined to succeed. The weed industry seems much more of a fit for me, I chose delivery because it was the easiest point of entry however I dream of one day being vertically integrated.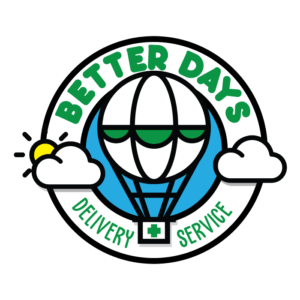 What unique value does your company offer to the cannabis industry?
Our company, Better Days Delivery Service, offers a community aspect that is sorely missing in the industry. In my opinion, most of the industry hasn't done their due diligence to truly serve and build relationships with patients. We have partnered with the nurse network so that they are able to give true medical advice while we work on the discreet, quick, personable service that we have become known for. Safe, affordable, discreet service is mandatory, we offer luxury and frequent flyer convenience as well. By focusing on the customers that are often overlooked, I am confident that we can provide a service that will revolutionize all of the industry. We want to deliver weed with the personable service that existed before the industry existed, I want to remind people that it's still possible. Who wouldn't love a delivery company that reminds our customers that our worst days are behind us? "Better Days Are On The Way."
What is your goal for the greater good of cannabis?
In the words of 2Pac, "better days got me thinkin' 'bout better days!" My goal for the greater good of cannabis is to remind people of the healing aspects of the plant. I want to help free everyone that has been incarcerated or charged for anything to do with the plant. I want to contribute to scientific research that will help heal and help people live despite their ailments. I would love to see it totally decriminalized and if I am able to pay my bills and make it better for my family in the process even better!
What kind of challenges do you face in the industry and what solutions would you like to see?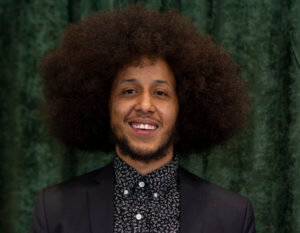 The biggest challenge that I have is a lack of capital both financially and socially. It is not cheap to get into the industry and I have been bootstrapping and using my savings thus far. Having access to all of the money that I would need to reach my dreams and create generational wealth would be perfect. I've also noticed that in this industry, it pays to know people as a social equity licensee. I feel like the majority of the industry looks at us as if we're begging for scraps. Because of that, I've worked to build relationships with powerful people who have a true commitment to equity and support for those who have less. 
I've also begun the steps to make my business a social enterprise. The true challenge in being a business that works for social good will be to find a balance between profit, sustainability, and social impact. I aim to do exactly that!
Why did you join NCIA? What's the best or most important part about being a member of the Social Equity Scholarship Program?
It was important for me to build a network and NCIA is just the trade organization to help me do that. NCIA has been a platform that helps me get into the doors that I usually wouldn't be able to access. I am able to ask important questions about the development of my business to those with answers. The social equity program allows me to chat with those from similar upbringings while sharing the tools and resources to help us all succeed. The most valuable part has been the sounding board and emotional support that the group continues to provide.
As a nation, we have to be accountable for the "war on drugs" as everyone turns their eyes toward federal legalization. Without accounting for the harm that continues we'll never get to the "better days" that the people deserve.