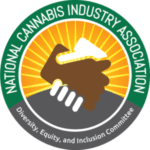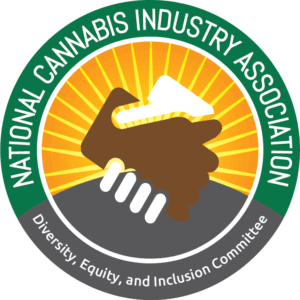 NCIA's editorial department continues the Member Spotlight series by highlighting our Social Equity Scholarship Recipients as part of our Diversity, Equity, and Inclusion Program. Participants are gaining first-hand access to regulators in key markets to get insight on the industry, tips for raising capital, and advice on how to access and utilize data to ensure success in their businesses, along with all the other benefits available to NCIA members. 
---
Tell us a bit about you, your background, and why you launched your company.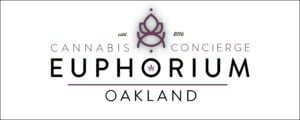 Euphorium Oakland is a Black-woman owned, Black family-operated delivery-only concierge service founded by mother and son duo & HBCU graduates, Tee Tee Brown and Bryce Savoy in 2016. Having over 20 years of experience in pharmaceutical sales, my mother wanted to use the skills she acquired over a couple of decades to help heal people.
As a single mother and primary caretaker for her mother, she saw an opportunity to further her purpose of service. For me, being an independent rapper and Founding Member of Bay-Area-based non-profit organization, The Black Neighborhood I saw an opportunity to create a pathway to generational wealth, as well as be able to empower and uplift others, which is at the heart of everything I do.
What unique value does your company offer to the cannabis industry?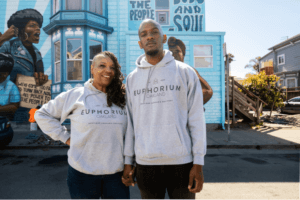 Euphorium offers superior customer service and an unparalleled family touch. With her prior background in sales, my mother offers a wealth of knowledge to anyone looking for advice and direction about which products to purchase for their specific needs.
Our primary offerings are that we have high-quality products at affordable prices, which cover all cannabis categories, serve the local community through our philanthropic endeavors, and ensure anyone who does business with us feels like family. We also strive to go above and beyond to make sure our clients' needs are met. Anyone who shops with us can feel reassured knowing that they are spending money with a fully Black-owned company, that epitomizes what it means to be Oakland natives.
What is your goal for the greater good of cannabis?
Our goal for the greater good of cannabis is to create a blueprint for other Black people looking to enter the industry, at any level. With so few of us being business owners, it is not enough for us alone to thrive; we want others who look like us to also have a seat at the table.
What kind of challenges do you face in the industry and what solutions would you like to see?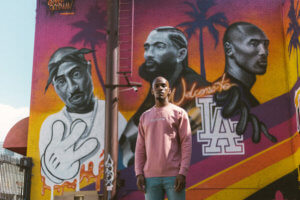 Like many of us who are small business owners understand, access to consistent capital is everything. With customer spending habits fluctuating now more than ever, consistent revenue is for and far between. However, maybe even more important than that is being able to market and promote our business/services in effective ways to gain new clients. Being that this is the first business that my mother and I have operated, there are a lot of things we had to learn by trial and error. Having proper incubation/business consultation would help us tremendously. All in all, a solution we would like to see is city and county agencies truly being intentional about providing equity businesses and entrepreneurs with the tools and resources to become successful in an ever-changing industry.
Why did you join NCIA? What's the best or most important part about being a member through the Social Equity Scholarship Program?
"Equity is not a competition, it's a community." – A quote from a gentleman I heard at the March 10 Power Hour session. This is the exact reason why we joined NCIA. We have found more often than not, equity business owners tend to operate in silos: for one reason or another, we do not communicate with each other, although we are almost always experiencing the same challenges.
The best part about being a member of the Social Equity Scholarship Program thus far is the opportunity to build relationships with people from all walks of life and sectors of the industry. Also, from the information we gathered in the short time we have been a part of the program, our success is not predicated upon our popularity. We are looking forward to what is next!