by Michelle Rutter Friberg, NCIA's Deputy Director of Government Relations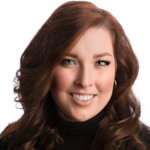 Since 2014, federal funding bills, or appropriations bills, have included provisions restricting the Department of Justice from using tax dollars to prosecute or penalize state-legal medical cannabis businesses and patients. Since then, NCIA and others have worked diligently to expand those protections and enact cannabis reform through the budget, with some efforts being more successful than others. Another issue making matters more complicated: the federal appropriations process requires this provision to be approved by congressional process annually, so introducing, lobbying on, and enacting these provisions has to reoccur every year.
Last week, Congress passed the most recent omnibus appropriations bill, which is increasingly used to group together the budgets of all departments in one year. Keep reading to find out  what provisions related to cannabis were included (or weren't!) and why it matters:
PROTECTIONS
If you've been in cannabis for a while, you might remember when medical cannabis protections were first enacted in 2014. Back then, the provision was known as the "Rohrabacher-Farr Amendment," named for then-Reps. Dana Rohrabacher (R-CA) and Sam Farr (D-CA). This amendment forbids the Department of Justice (DOJ) from spending money to prevent the implementation of state-level medical cannabis programs, in addition to removing funding for federal medical cannabis raids, arrests, and prosecutions in states where medical cannabis is legal. To put it simply: the DoJ can't use any of its money against state-legal, compliant medical cannabis businesses.
So, the omnibus had some good news and some bad news regarding protections for cannabis businesses from the Department of Justice. Good news? Those protections for medical cannabis businesses, patients, and programs remain in place. Bad news? Congressional leaders declined to expand those protections to include all cannabis businesses, despite the fact that the House has voted twice in the past to do so. 
WASHINGTON, D.C.
For decades, Congress has used its power and jurisdiction over Washington, D.C. as a bargaining chip and test subject for various policies, and cannabis is no exception. 
Washington, D.C. voted to legalize adult-use cannabis via Initiative 71 in 2014. However, because the Constitution gives Congress jurisdiction over the District of Columbia, Washingtonians have been, and continue to be, unable to implement the taxed and regulated sales of cannabis for adults. (That hasn't stopped a flourishing gray market, but that's a topic for another blog!)
One Congressman, in particular, has obstructed D.C's cannabis market: Andy Harris, the lone Republican in the House from the state of Maryland. The "Harris Amendment," which prevents legal sales from occurring in D.C., has been included in every appropriations bill since – again, despite the fact that House Democrats have voted to strip the language multiple times. 
The inclusion and maintenance of this provision – especially while Democrats control both chambers of Congress – is simply unacceptable and inexcusable. To that end, NCIA recently signed on to a letter urging leadership to remove the language. It's also critical to point out that Washington, D.C. is one of the places where disparate cannabis arrests occur at an alarming rate, making the need for reform even more dire. 
EXPUNGEMENTS
A new appropriations amendment that NCIA supported was also included in the most recent omnibus. The language, championed by Cannabis Caucus Co-Chair Dave Joyce (R-OH), would allow JAG funding to be used for the cost of state and local cannabis expungements and record clearing. This is a small but incredible reform that we hope will be the first step in providing justice to individuals impacted by the War on Drugs. 
VAPING
The omnibus also included report language related to cannabis. Report language is non-binding and essentially encourages an agency to do something. In this case, Congress is urging NIDA (the National Institute on Drug Abuse) to conduct interdisciplinary research on the relationship between the vaping of tobacco and marijuana, with an emphasis on risk perceptions, decision-making, and neuroscience. 
Interestingly, the appropriations process for FY2023 is beginning to get underway already. NCIA will be working with appropriators and other allies in Washington, D.C. to maintain provisions that protect cannabis businesses and consumers while stripping those that deny opportunity and justice to others. Interested in learning more about appropriations, or working with our team on an amendment? Learn more about our Evergreen Roundtable and committees by visiting our website!