This month, NCIA's editorial department is reviving the monthly Member Spotlight series by highlighting our Social Equity Scholarship Recipients as part of our Diversity, Equity, and Inclusion Program. Participants are gaining first-hand access to regulators in key markets to get insight on the industry, tips for raising capital, and advice on how to access and utilize data to ensure success in their businesses, along with all the other benefits available to NCIA members. 
---
Tell us a bit about you, your background, and why you launched your company?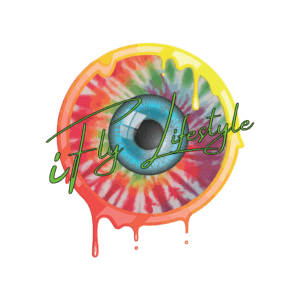 I have been using cannabis for 20 years, and got into the industry in 2011, before METRC was implemented, and before adult-use legalization. I was working in cultivation, budtending, purchasing, and managing. At the time, I was seeing firsthand the products dispensaries were providing, and began developing a vision of what the San Jose community needed versus what was out there. Stepping back from my position at a successful dispensary, I made a choice to go all in on my visions and build a delivery service and lifestyle brand in San Jose. I created iFlyWellness for the people.
iFlyWellness delivery service will connect the legendary Humboldt County to the Bay Area. Offering a unique flower menu from Humboldt County to Indoor exotic flower, iFlyWellness will cater to the everyday smoker/user, specifically the people of San Jose. There are over 1.1 million people in San Jose, with a high percentage of cannabis users. Connecting the "farm to blunt" is the method behind iFlyWellness. Patients are currently buying jars at ninety dollars an eighth. The everyday consumer has struggles affording such medicine. The logic is to figure out a way for patients to consume top-tier flower at an affordable price.
What unique value does your company offer to the cannabis industry?
I know quite a few cannabis growers and will go straight to the source. This is the "farm to blunt" experience. The indoor cultivation side and the Humboldt side both make a supply chain connection from the Emerald triangle all the way to the Bay Area. This is really good medicine for the people.
What is your goal for the greater good of cannabis?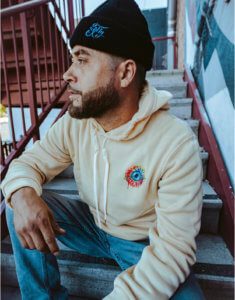 It's about getting on the ground. Talking directly to the people in the community that you want to make a social impact with. I am working with Daniel Montero and Javier Armas of BALCA (Bay Area Latino Cannabis Alliance), and I am connected directly with Humboldt farmers and legacy growers. 
Our vision is for the patient to feel a direct connection with the flower they are smoking. Big corporations in this industry fail to recognize that this industry has been here for over 100 years. They are looking at the industry as a money grab. You can make it as a small business owner, but it comes with many more challenges. Forming alliances among us and going directly to the people helps us face these challenges. 
What kind of challenges do you face in the industry and what solutions would you like to see?
Capital is big and can dominate the industry. I am working right now with Javier Armas of BALCA to acquire a building and license in Oakland, CA. With the minimal amount of licenses the city of San Jose has to offer, if you don't have deep pockets, it can be challenging applying for the same license that a multi-million dollar corporation is applying for. 
Why did you join NCIA? What's the best or most important part about being a member?
I joined NCIA through the DEI Scholarship Program to learn and network, as the cannabis industry is constantly changing and I need to stay up to date. When I was working for dispensaries in San Jose, I was networking a lot but representing someone else's company, not representing my vision and dreams of connecting and catering to the everyday cannabis consumers. It's time now to build my vision and with the strength of great associations like NCIA and BALCA, I'm confident it will happen.