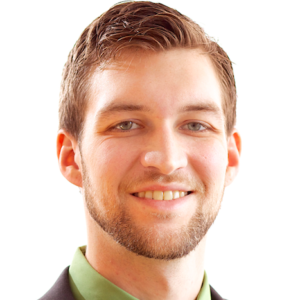 By Morgan Fox, NCIA's Director of Media Relations
The process of approving the federal budget is moving full steam ahead, with the House Rules Committee considering several amendments related to cannabis to a series of funding bills this week. Amendments that pass this committee move on to a full vote on the House floor.
In terms of overall cannabis policy reform, the most prominent amendment is one that would prevent the Department of Justice from using funds to interfere with state adult-use and medical cannabis programs or target people and businesses that are in compliance with state cannabis laws. This amendment was offered by bipartisan congressional cannabis champions Reps. Earl Blumenauer (D-OR), Tom McClintock (R-CA), Eleanor Holmes Norton (D-DC) and Barbara Lee (D-CA). The amendment was ruled in order Wednesday and will proceed to a vote, possibly as soon as this week.
Even though the DOJ has generally been respecting state cannabis laws in recent years, passage of this amendment in the final federal budget would add the force of law to that policy for the next fiscal year, providing peace of mind for tens of thousands of regulated cannabis businesses and millions of consumers across the country. This would also add significant momentum to congressional efforts to remove cannabis from the schedule of controlled substances and regulate it at the federal level in separate stand-alone legislation.
Provisions to prevent the DOJ solely from targeting state-legal medical cannabis programs and providers have been approved by Congress every year since 2014. With public support for medical cannabis at roughly 90%, these protections have become mostly a non-issue in Congress and have been included in the original base language of the relevant House appropriations bills since 2019.
The amendment extending those protections to state adult-use programs was approved by the House in the budget votes in 2019 and 2020. Unfortunately, it did not receive the same support in the Senate and was not included in the final funding packages approved by the previous Congress.
An amendment that would remove the renewal of medical cannabis program protections from this legislation, flying in the face of long-supported policy and unnecessarily taking up lawmakers' time, was also introduced by Rep. Doug LaMalfa (R-CA) and ruled in order.
Rep. LaMalfa, a staunch prohibitionist, has also introduced several amendments to appropriations bills to increase DEA funding for eradication efforts. He made headlines recently when his office released videos of him joining law enforcement in bulldozing outdoor cultivation sites in Siskiyou County, California while grandstanding for the camera and ripping off quotes from the film Apocalypse Now. These sites were located in primarily Hmong communities, a Southeast Asian ethnic diaspora that alleges that the county has prevented its members from obtaining cannabis licenses and prevented water shipments to their communities with serious harm to the quality of life there. LaMalfa's behavior in these videos is particularly offensive given that many Hmong fled their homes to settle in the United States during and following the Vietnam War after facing persecution for supporting America in that conflict.
Unfortunately, some positive cannabis amendments were ruled out of order by the committee this week and will not be voted upon in this legislation. Delegate Norton offered a pair of provisions that would have prevented the Dept. of Housing and Urban Development from using funds to punish residents of federally assisted housing for state-legal cannabis use in adult-use and medical states, respectively. These reforms are incredibly important, as people living in federal housing can be and are frequently evicted from their homes if they or anyone in their household exercises their legal rights or uses the medicine that works best for them. This leaves many people with no place to legally use cannabis, leading to increased public consumption in low-income communities and continued racial disparities in arrests and citations.
On the positive side, an amendment from Rep. Kurt Schrader (D-OR) to highlight the need for the Food and Drug Administration to establish regulations for CBD products was also ruled in order and approved.
Last week, another bad amendment, introduced by Rep. Debbie Lesko (R-AZ), to remove language from the original legislation that would allow federal funding for universities that are conducting cannabis research was ruled in order but voted down in the House.
The House appropriations bills have a broad range of other cannabis provisions related to topics like banking reform, research, law enforcement funding and grant programs, federal employment guidelines, and allowing the District of Columbia to finally regulate cannabis after it was legalized by voters in 2014. We'll get into these in more detail in the coming weeks as we get closer to a full vote in the House. Stay tuned!