This month, NCIA's editorial department continues the monthly Member Spotlight series by highlighting our Social Equity Scholarship Recipients as part of our Diversity, Equity, and Inclusion Program. Participants are gaining first-hand access to regulators in key markets to get insight on the industry, tips for raising capital, and advice on how to access and utilize data to ensure success in their businesses, along with all the other benefits available to NCIA members. 
---
Tell me a bit about your background and why you launched your company?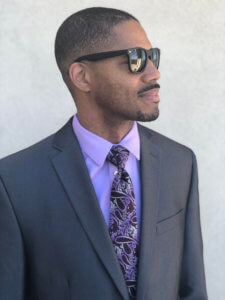 I was born in Hayward, California and spent most of my childhood in Mesa, Arizona, and in the Bay Area, in Northern California. After high school, I spent some time at The Farm (Stanford) and graduated from The House (Morehouse College). 
Next Level was started almost 10 years ago. During a particularly trying part of my life, a medical professional recommended antidepressants and anti-anxiety medicine for symptoms I was experiencing. Taking these drugs made me feel slightly better, but came with a host of other problems; twitching, irritability, weight gain. I needed another solution. 
In college, I experimented with cannabis and as an adult, I found that it alleviated my symptoms without the side effects. Unfortunately, the halflife for cannabis is only 90 minutes which wasn't nearly long enough to cover my full workday. I learned about edibles and how they can last for 4 to 6 hours and I was really attracted to their lack of smell. As a business professional, a deal could be broken if I smelled like cannabis. Edibles did not have a negative connotation and were perfectly discreet for my work environment. 
Unfortunately, edibles only came in two different types at this time period: tasty, but completely lacking on potency, or absolutely disgusting and potent. No one should ever need a chaser for their edibles. The industry was ripe for a company with absolutely delicious products that could also provide a strong dosage.
What unique value does your company offer to the cannabis industry?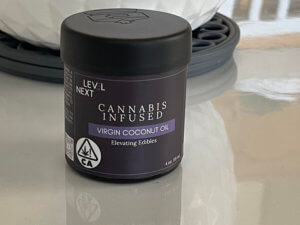 Next Level empowers people to infuse any food or beverage and accurately dose it for higher tolerances. With our products, the home cook can imbue any dish her heart desires and the morning warrior can add a kick to his favorite hot beverages.
Cannabis companies have a unique responsibility to shape this growing industry to be socially responsible and advocate for it to be treated fairly. How does your company help work toward that goal for the greater good of the cannabis industry?
When we started this venture, there was not much information out there about equity cannabis companies. Realizing there are probably many other minority entrepreneurs trying to start a cannabis business, I started a Facebook group called CES (Cannabis Equity Success) to help disseminate information about equity programs across America and to raise the profile of equity companies to support. In addition, I've been assisting new entrepreneurs to get connected with resources to see their vision come to light. As a minority-owned business, it is very important that we celebrate and support other businesses owned and operated by women, veterans, those with disabilities, and people of color. 
It is Next Level's vision to support these minority-owned businesses. Partnering with women-owned businesses, like Changemaker Creative, not only makes good business sense as they are local leaders in the industry, but also allows us to gain key insights into our target market. The owner and head creator, Lilli Keinaenen, is able to provide details and cater designs that appeal directly to her demographic. Other awesome women-led companies that are our strategic partners include our copacker, the Galley, and Supernova women.
In our distribution chain, we work with BIPOC owned companies like Local Equity Distribution and Breeze which provide jobs and revenue to the people and communities negatively impacted by cannabis arrests.
What kind of challenges do you face in the industry and what solutions would you like to see?
The biggest challenge we face in the industry is getting dispensaries to buy small company products. We are a small "mom and pop" owned by family members from Oakland, CA. It's more challenging to get dispensary buyers to sit down with us because they prefer to save their time and shelf space for the larger established brands. One possible solution for this problem is to have each dispensary dedicate a certain portion of its stock to legacy brands/small mom and pops/equity companies. 
The other challenge we face is getting access to capital. This is a bootstrapped venture, and issues in cannabis take a lot more time and money to solve than other industries. Unfortunately, there are not a lot of angel investors or investment companies putting money in cannabis and even less in minority entrepreneurs. The solution for this is to make the investment world much more equitable and inclusive. 
Why did you join NCIA through the DEI Scholarship Proogram? What's the best part about being a member?
I joined NCIA through the DEI Scholarship Program for an opportunity to learn best practices for my industry and to network with the finest minds in cannabis.