NCIA's editorial department continues the Member Spotlight series by highlighting our Social Equity Scholarship Recipients as part of our Diversity, Equity, and Inclusion Program. Participants are gaining first-hand access to regulators in key markets to get insight on the industry, tips for raising capital, and advice on how to access and utilize data to ensure success in their businesses, along with all the other benefits available to NCIA members. 
---
Tell us a bit about you, your background, and why you launched your company.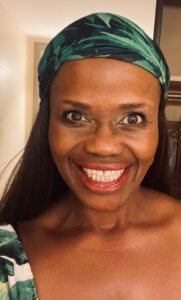 I grew up in Connecticut in the 70s and was repeatedly reminded of the cannabis stigmas, witnessing others partake in regular consumption, yet never noted any of the proclaimed stigmas; in fact, it appeared the exact opposite.
I'm a Master's prepared Registered Nurse and Certified Yoga teacher, working in the healthcare industry for over 30 years. As a child and well into adulthood, I suffered from debilitating eczema, anxiety, and depression, treated with high-dose topical steroids, sedatives, and antihistamines, eventually leading to overuse. In the mid-'90s, I smoked my first joint; I also began pursuing my first nursing degree. 
A few years after graduation, I began working as a travel nurse in Newborn Intensive Care Units across the U.S.  Although I was very aware of the relief cannabis brought to my physical and mental wellness, I utilized it with underlying shame, guilt, and fear of a positive urine drug test, a legal pre-employment requirement for nurses.
By the early 2000s, I suffered a traumatic professional burnout; at the time, my health was poor, my stress-induced eczema exacerbations left me with painful cracked skin on my face, hands, arms, and legs. I was prescribed the highest dose of topical steroids and antihistamines with no resolve; I was a mental and emotional wreck.
Unfortunately, that wasn't my first time feeling defeated in my skin; as a child, I ingested various prescribed medications. I can vividly recall feeling like a walking science experiment, constantly misdiagnosed and prescribed drug after drug. Nothing worked; in fact, the treatments left me worse off; it wasn't until the professional burnout that I decided to take charge of my physical, mental and emotional health. I stopped taking ALL prescribed and over-the-counter medications; instead, I began to intentionally utilize yoga, meditation, dietary changes, and cannabis for self-care. 
I began to dig deeper into the plant, educating myself about the endocannabinoid system phytocannabinoids, researching the history, and regular visits to local dispensaries. It was during the dispensary visits that I identified a massive pain in Gen X and Baby Boomer populations. Stigma, fear, and uncertainty keep many in this demographic away from reaping educational and wellness benefits of a healthy balanced endocannabinoid system, incorporating phytocannabinoids, physical movement, stillness, and creative expression.
I launched my brand to become the sought-after wellness thought leader, educator, and advocate for cannabis health equity in communities most affected and continue to be affected by the war on drugs.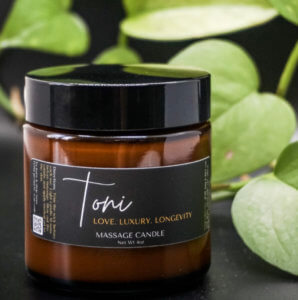 What unique value does your company offer to the cannabis industry?
I bring my personal experiences of the therapeutic effects I've received from cannabis. As a nurse, I understand human anatomy and physiology, including the endocannabinoid system. Through continued education, I'm well versed in the relationship between endocannabinoids and phytocannabinoids and the effect they have alone and together on human wellness. I understand how incorporating movement and stillness practices in partnership with cannabis can provide many health benefits.
What is your goal for the greater good of cannabis?
I have three primary goals for the good of cannabis.
Wellness Thought Leader

 – As an aging woman who utilizes many Eastern wellness practices, my goal is to share with others a new approach to aging, using my handcrafted CBD-infused topical skin products, yoga, meditation, and creative expression practices

.

Education

– Cannabis stigma is a significant barrier between acceptance and usage in Gen-X and Baby Boomer populations. It's my goal through easy to comprehend education, storytelling, retreats, and practice to begin breaking these barriers. Including educating our community leaders, political figures, dispensary owners, and religious leaders.

Advocacy

– Cannabis health equity is not something Black and Brown folks should need to beg for; it's my goal to be a voice for the voiceless, actively work towards better health and wellness in communities that are often overlooked when it comes to education, yet flooded with legal and illegal access to cannabis without any instruction or understanding. The lack of economic, social, and political health equity in these communities is a recipe for failure as adult use becomes legal and the impending federal legalization. We can't afford to wait and see this out; we must address cannabis health equity now.
What challenges do you face in the industry, and what solutions would you like to see?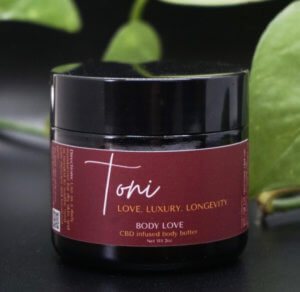 Unfortunately, being an African American woman in this industry is a challenge. My personal experience with the plant, professional education, and long-standing career in preventative wellness doesn't seem to hold much weight. The industry is more vested in the marketing and sales of cannabis, touting social equity along the way for good measure. That's not enough; cannabis health equity, education, resources, and sustainable outcomes must be provided. I'd like to see multi-state operators hire diverse directors of health services to their c-suite. A diverse leadership team can provide a balanced focus on cannabis social and health equity that serves the industry and the end-users.  
Why did you join NCIA? What's the best or most important part about being a member of the Social Equity Scholarship Program?
I joined NCIA for the opportunity to meet, learn, grow, and collaborate with other industry professionals. The membership fees can be steep for those bootstrapping, and I wanted to see what NCIA was about and if they walked the talk before committing to a full membership. It's been a fantastic journey so far. I'm on the Education Committee, its retail sub-committee, and health equity working group. Our weekly social equity "Power Hour" is highly beneficial, a safe space to collaborate and support each other. It's also been a great resource, and I appreciate the educational webinars, complimentary conference tickets, and business development support.