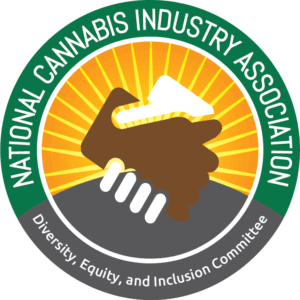 NCIA's editorial department continues the Member Spotlight series by highlighting our Social Equity Scholarship Recipients as part of our Diversity, Equity, and Inclusion Program. Participants are gaining first-hand access to regulators in key markets to get insight on the industry, tips for raising capital, and advice on how to access and utilize data to ensure success in their businesses, along with all the other benefits available to NCIA members. 
---
Tell us a bit about you, your background, and why you launched your company.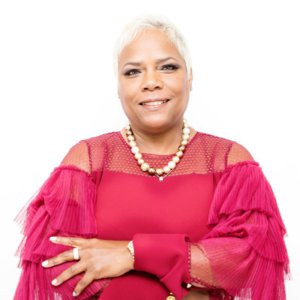 I am LaVonne Turner, President of PUFF COUTURE LLC. Before my interest in cannabis, my career was focused on marketing, communications, public relations, event management, and community advocacy. After working for non-profit and for-profit organizations, I became increasingly interested in public policy and community advocacy to help the underprivileged and unrepresented. I hold a bachelor's degree in executive leadership/marketing, a master's in public administration, and currently working on a master's degree in clinical mental health counseling. I am a block club president and serve on a couple of boards and committees. I have spent many years mentoring children and youth.
 My journey into the cannabis industry as an entrepreneur started when my mother began experiencing debilitating pain, and her only relief was prescribed medication. While I still haven't found the right product to deal with her pain, I have taken great interest in the industry and the incredible products born from seeds. I plan to open a microbusiness and consumption lounge in Detroit, MI, that serves aromatic, exotic strains and infused products.
What unique value does your company offer to the cannabis industry?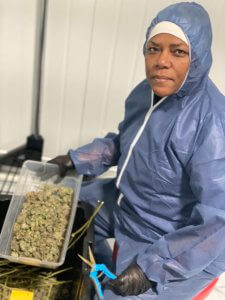 PUFF COUTURE LLC is a minority-woman-owned cannabis company slated to open a microbusiness and consumption lounge in Detroit. We want to bring a sophisticated community-driven cannabis business that offers a contemporary atmosphere for clients. It will convey the importance of the cannabis flower by providing a chilled environment for clients to consume unique, flavorful, and aromatic cannabis. PUFF COUTURE will support mental health counseling, volunteerism, public policy, and minority representation in the cannabis industry, especially among women. According to a recent special report by MJBbizDaily Women and Minority Report, only 3.8% of Blacks or African Americans are cannabis business owners, the percentage of minority women in Michigan is even smaller; our responsibility is to open doors for future female entrepreneurs and people of color.
What is your goal for the greater good of cannabis?
PUFF COUTURE LLC would like to change the face of cannabis through participation and contributions to critical public issues that affect the community values of our clients and neighbors, as well as giving back through donations and mentoring. The organization will support issues affecting women who suffer from traumatic situations through our community advocacy campaign. Still, there will be plenty of time for spoken word, intimate art shows, parties, etc. PUFF COUTURE will take care of our people, support the cannabis industry, and create an atmosphere of excitement.
What challenges do you face in the industry, and what solutions would you like to see?
A few years ago, I couldn't get anyone to advise me or take the time to mentor me. However, after many no's, I have been blessed to partake in the City of Detroit's Homegrown cannabis program and training by the Detroit Cannabis Project. LUME's Vice President of Retail Operations, Michael Dowdell, has taken the time to speak with me and allowed me to observe the business sales and operations of one of the company's recreational and medical stores. That first opportunity let me know I could continue to grow in the cannabis industry given a chance.
I have continued to expand my knowledge about cannabis, staffing, and cultivation through a mentorship provided by one of the award-winning co-owners of Oak Canna, LLC/CannaBoys, Jason Tueni. Mr. Tueni has devoted a great deal of time to educating me about caring for the flowers at every growth stage. I am currently interning at the cultivation center, which allows me to see everything first-hand, e.g., flowers, business, human resources, all aspects of creating and running a successful microbusiness and consumption lounge. These types of opportunities should be more readily available. I often hear people complain about not having access to mentors, which I completely understand. I joined the CRA DEI workgroup and from there was able to make a connection to LUME and Mr. Dowdell, who by the way is African American, and I asked for the opportunity. I did the same thing with Mr. Tueni. I was at a Weedmaps event and started talking to people and let them know I was looking for a mentor and from there, introductions were made. We met a few times for two to three hours, a couple of months after, and I asked if I could intern at the cultivation center and he said yes. We continue to meet, although not as often, and I see him on a regular basis. Hopefully, when the time is right, we will partner on a project.
Both of these events have provided a great deal of information for me in preparation for my future cannabis venture and I won't stop reaching out for more knowledge and advice. Knowing how mentorship has helped me, I will continue to look for opportunities to build my business and while doing so pay it forward by mentoring future Detroiters interested in the cannabis industry. As important is my need to stay involved in public policy and community advocacy.
Why did you join NCIA? What's the best or most important part about being a member of the Social Equity Scholarship Program?
I joined the NCIA to learn and network. Through the social equity scholarship, I serve on the DEI Committee and am also serving on the Cannabis Regulatory Agency-DEI Workgroup for the state of Michigan. The weekly social equity meetings held by the DEI Director are informative and build camaraderie among social equity entrepreneurs. The added weekly conversations help push to get to the finish line. I believe many social equity members will have an opportunity to work together in the future.
I look forward to growing with the National Cannabis Industry Association.