At the end of 2018, NCIA's events team looked ahead at how to make our line-up of 2019 events even better and respond to an increasingly popular demand for more networking opportunities. As a team we dreamed up how to make a B2B networking series that was not only delivered maximum ROI, but was super fun and fit the cannabis industry culture.
Ultimately, we devised what might be the magic elixir of networking events. Artsy venues, delicious drinks and food, live local music, old-school Nintendo, giant Jenga and Connect Four. We even threw in a raffle-wheel contest to win limited edition NCIA merchandise. The result? NCIA's January Industry Socials were a total hit. Although there are many, here are the top five reasons why NCIA's Industry Socials were a huge success.
1. Impressive Attendees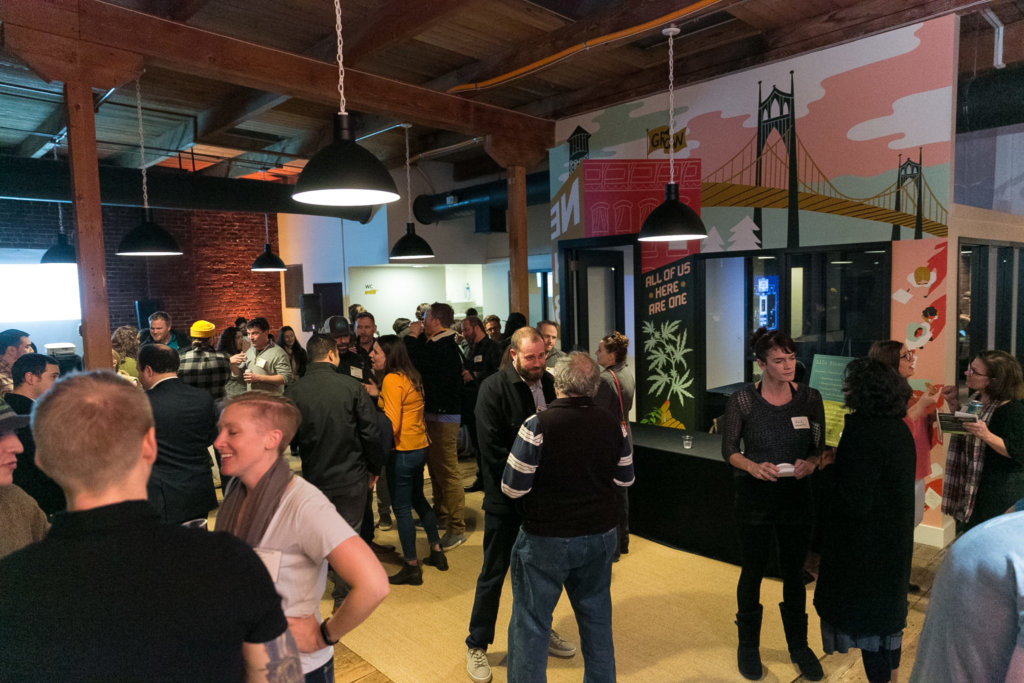 Throughout January, Industry Socials kicked off with a West Coast Tour in Seattle, WA, Portland, OR, Las Vegas, NV, Salt Lake City, UT and Phoenix, AZ. We were excited (and a bit nervous) about the turn-out for the Utah Industry Social in Salt Lake City, since the exciting passage of Utah's Proposition 2 happened only a few months before the event. As NCIA's Aaron Smith remarked "we're excited to bring our world-class industry events to new markets like Utah, and later this year in Missouri, North Dakota, and Texas!"
Overall, January's Industry Socials turned out about 500 impressive cannabis industry professionals and advocates, representing 250 current NCIA member companies! Even better? We saw more than 75 attendees in the brand new Utah market!
2. Incredible Feedback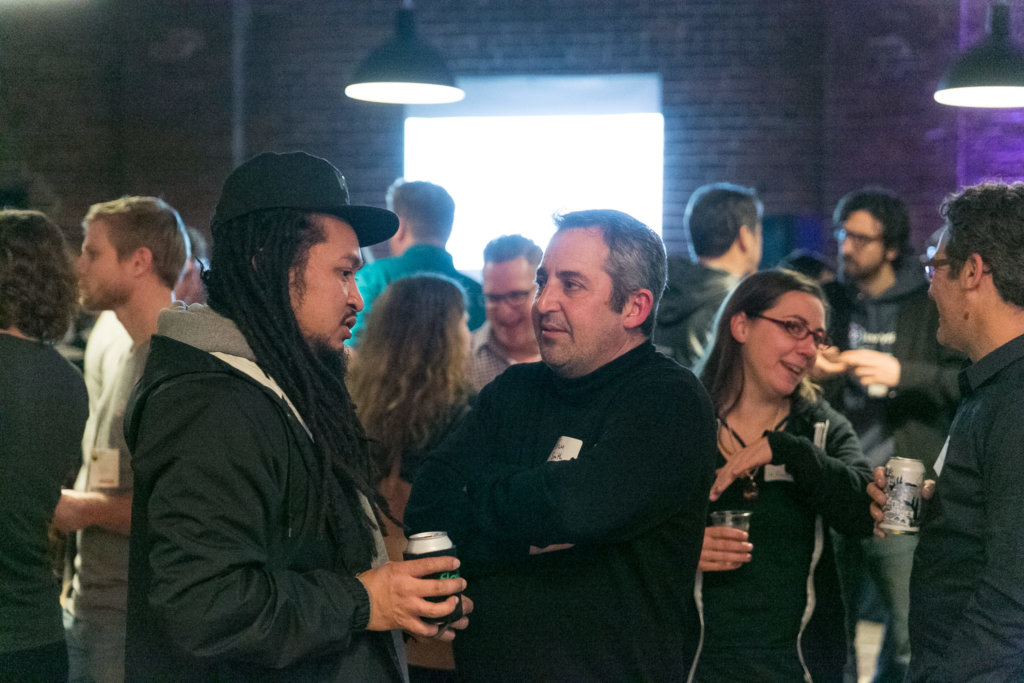 The post-event survey results are in and they are stellar! The majority of survey respondents reported that they would highly recommend the event series to a friend or colleague.
More than 50% of survey respondents said they made between 11-20 new contacts at the event and that at least three of these contacts were potential sales deals.
When asked what the biggest return on investment of the event was attendees stated:
"Getting to know our local business community."
"The low key but targeted exposure in our local market."
"Continued relationship building and network expansion."
"We gained a lot of insight into the industry and where we fit as a company… the insights we gained were invaluable."

"Foot in the door to get involved in rule making and learning about the application process in Utah."
Kyle Rooney from Have A Heart, Sustaining Members with adult-use dispensaries in four states, says that "attending NCIA's new Industry Socials is a chance to network in a more personal and low-key environment. National conferences are great, but these events provide a platform to talk to people in the regions that you want to connect with."
RizePoint, who became members of NCIA just a week before the event in Salt Lake City, attended with several team members. Ed McGarr, RizePoint's Vice President of Sales and Marketing says, "We began working with cannabis companies last year to advise on food safety, quality control and management for adult-use and medical cannabis edible products. NCIA's Industry Socials provide a forum for us to connect with the industry and learn from them, as well as gain new business contacts. The event was priceless relative to networking and establishing ourselves further in the cannabis industry. It was refreshing that NCIA helped to establish the networking opportunities in a new, emerging market like Utah."
3. Innovative Networking and Entertainment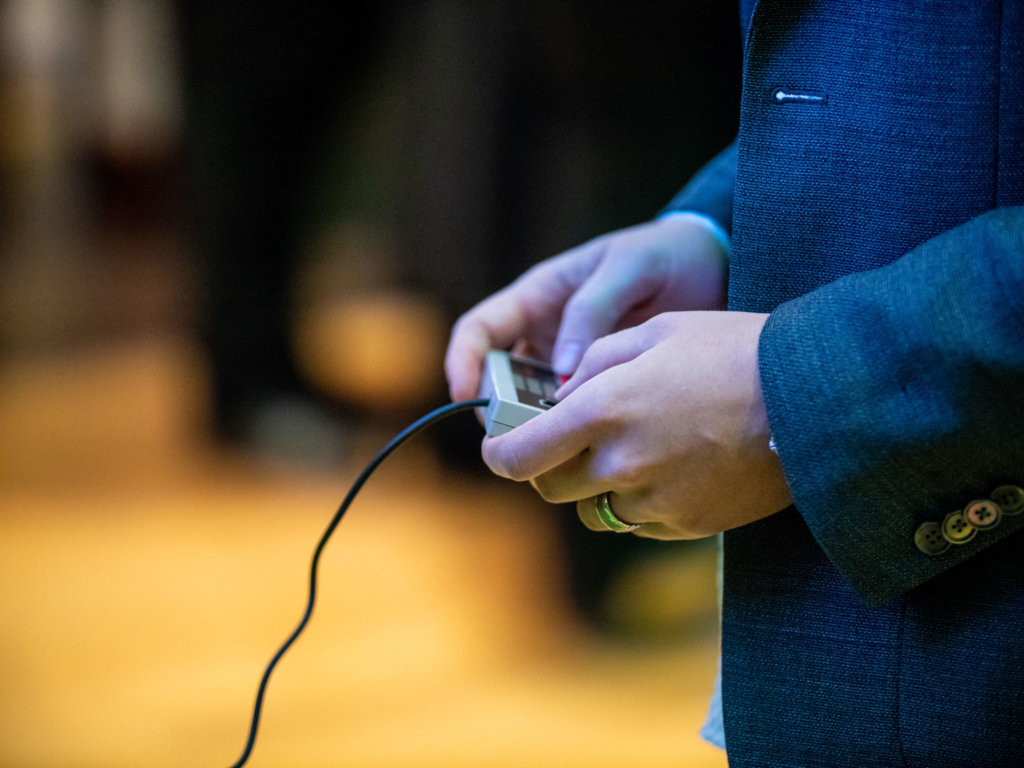 Introducing a retro arcade station including Super Mario and PAC-MAN at our Industry Socials was the brilliant idea of our events team. Now that we know how fun it was, we're seriously considering having it as an NCIA event standard.
But seriously, we now know that a cash bar is not the only way of lubricating conversation and community building. Adding fun games like Nintendo, giant Jenga and Connect Four is another way cannabis industry professionals can "connect" in an authentic, fun, and meaningful way. If more networking happened while playing a competitive game of PAC-MAN, the business world would be a much better place.
Additionally, at every event we had talented local DJ sets and interactive activities like a raffle-wheel and Polls Everywhere with cannabis industry trivia. As a value-added complimentary activity at our Nevada Industry Social, attendees had the opportunity to participate in two private tours of the world's only immersive cannabis museum, Cannabition!
4. Our Sponsors and Partners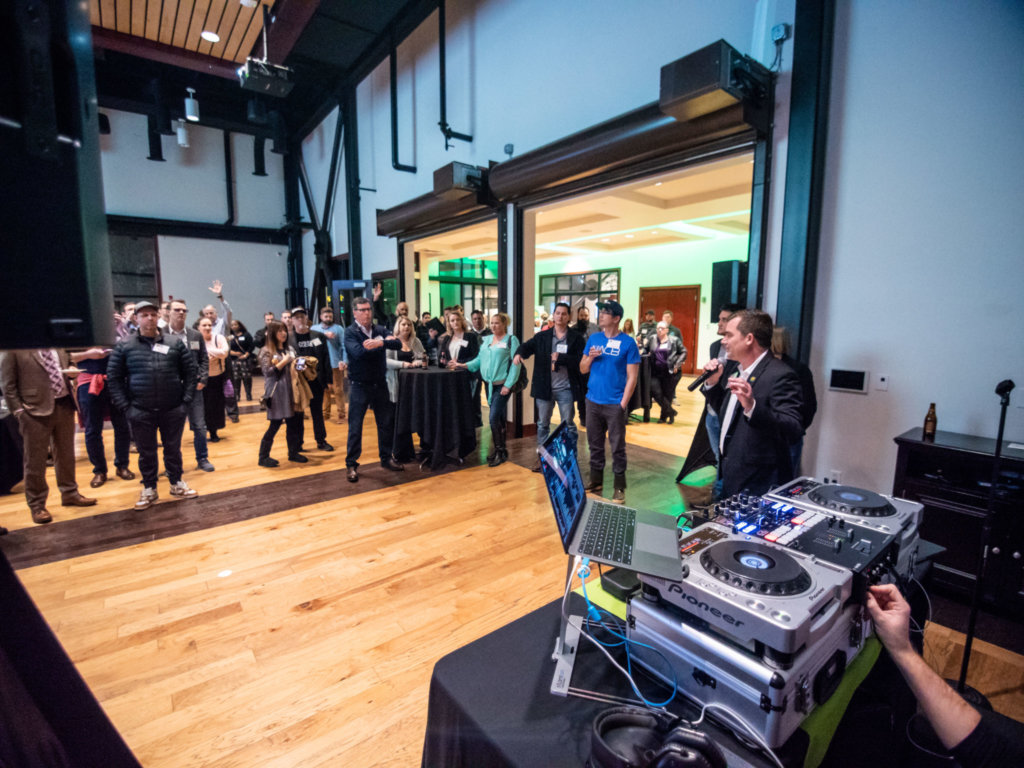 From helping us spread the word, to investing in NCIA's Industry Socials, none of these amazing events could have happened without the help of our sponsors and partners.
We're grateful to Silver Sponsors: Emerge Law Group, Aspen Technology Group, Bronze Sponsors: Cannabis Radio, Cannasure Insurance Services, Lilu Financials and Host Sponsor: The Commune PDX.
Lastly, a huge thank you to our promotional partners: Growers Network, Cannabis Collaborative Conference, Utah Patients Coalition, Epilepsy Association of Utah, Marijuana Policy Project and TRUCE Utah.
5. Setting the Stage for 2019 Events
To kick off 2019 with a successful inaugural event series sets the stage for an incredible year of NCIA events. We are looking forward to hosting the next tour of Industry Socials in new cities and markets again in April and August.
But, you don't have to wait until April to attend more NCIA events. NCIA's March Cannabis Caucus series is kicking off soon, followed by the most impactful cannabis industry advocacy event of the year – NCIA's 9th Annual Cannabis Industry Lobby Days.
Lastly, thank you to our nearly 2,000 member-businesses and to all event attendees for supporting NCIA's mission. NCIA's event revenues support the work we are doing to lobby at the federal level on your behalf on Capitol Hill and to build public support for the cannabis industry.
If you were at the January Industry Socials, be sure to check out our Facebook album and tag yourself!