Step 2 – The Foundation for Success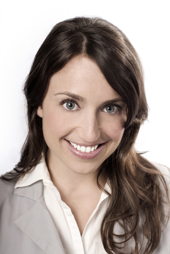 By Alexa Divett, Maya Media Collective, LLC
(Read "Step 1 – Defining Your Unique Selling Proposition" here.)
How writing effective mission & vision statements can strengthen your cannabis brand
In order to ensure that your cannabusiness is successful both now and into the future, you will want to organize your business goals and objectives with a mission and vision statement. Essentially these two different statements form the foundation for your brand and business and will ensure that you stay aligned with your values and goals moving forward.
Each of these statements accomplishes a different objective but they are easily confused with each other. A mission statement describes what a company wants to do now while a vision statement outlines the company's future goals.
What is a mission statement?
A mission statement focuses on the present and helps you define exactly what your customers expect from you while giving you clarity about the level of performance you need to be successful. It is the statement that brings your brand's promise to life.
Your mission statement should clarify the purpose and values of your business as well as the responsibility your business has to your customers. Additionally, it should help you continue to define your Unique Selling Proposition by asking, "What do we do as a company and what makes us unique?"
Your mission statement is an important cornerstone of your brand for your employees as well. It helps you create a strategic plan that provides your employees with a clear guide on what they should do and how they should do it.
A mission statement should answer the following questions:
What do we do today?
For whom do we do it?
What is the benefit our product or service can provide to our customers?
What is a vision statement?
While the mission statement focuses on the present, the vision statement focuses on the future and should become a source of inspiration and motivation for you and your employees.
Your vision statement should be big and lofty and paint a clear picture of your organization and why it exists. In addition to describing the future of your business, your vision statement should also describe the industry that your company hopes to influence.
As you can imagine, a vision statement is incredibly important for the new and rapidly evolving cannabis industry.
A vision statement should answer the following questions:
What do we want to do going forward?
When do we want to do it?
How do we want to do it?
Where to start:
For startups such as new cannabusinesses, it is common for a vision statement to be created first as it may help guide the mission statement and the rest of your strategic road map.
For businesses that have been around for a while where the mission is clear, the mission statement may come first as it can help define the vision and the goals for the future.
Taking time to create a solid foundation for your business such as your Unique Selling Proposition as well as your mission and vision statements will help you create success in your cannabusiness and put you on the path to marijuana millions.
---
Come to the Cannabis Business Summit and Expo to hear Alexa speak about branding and marketing in the cannabis industry on June 29 – July 1 in Denver, CO. For more information about the agenda, speakers, and how to register, please visit http://www.cannabisbusinessummit.com.
---
Alexa Divett is the Co-Founder and Marketing Director of Maya Media Collective (http://www.mayamc.com), a Portland, Oregon-based marketing and design firm that provides brand identity packages, marketing strategies and business coaching to marijuana business owners and entrepreneurs. Maya Media Collective has been a member of NCIA since January 2014. With over 14 years of experience in marketing, public relations and coaching, Alexa helps cannabusiness owners earn marijuana millions while uplifting the cannabis industry.