(AS WITH ALL GUEST POSTS ON NCIA'S WEBSITE, THIS POST SOLELY REPRESENTS THE VIEWS AND OPINIONS OF ITS AUTHOR AND DOES NOT REPRESENT AN NCIA ENDORSEMENT OR OFFICIAL POSITION. ~ EDS.)
by Aaron G. Biros, Editor-In-Chief at Cannabis Industry Journal
Congress is considering a potential waiver program where states will be given an exemption to federal prohibition of cannabis.
On April 17 and 18, NYU hosted the Cannabis Science & Policy Summit where a panel discussion took place titled "Federalism & Cannabis Policy: What Can & Should Washington Do?" The panel consisted of experts in law and drug policy, including Congressman Earl Blumenauer (D-OR) and Sarah Trumble, senior policy counsel at Third Way, a public policy think tank based in Washington, D.C. The panel discussion delved into the restrictions of the DEA's power to reschedule cannabis by Congress and appropriate policy alternatives to clearing the path for state-by-state cannabis legalization.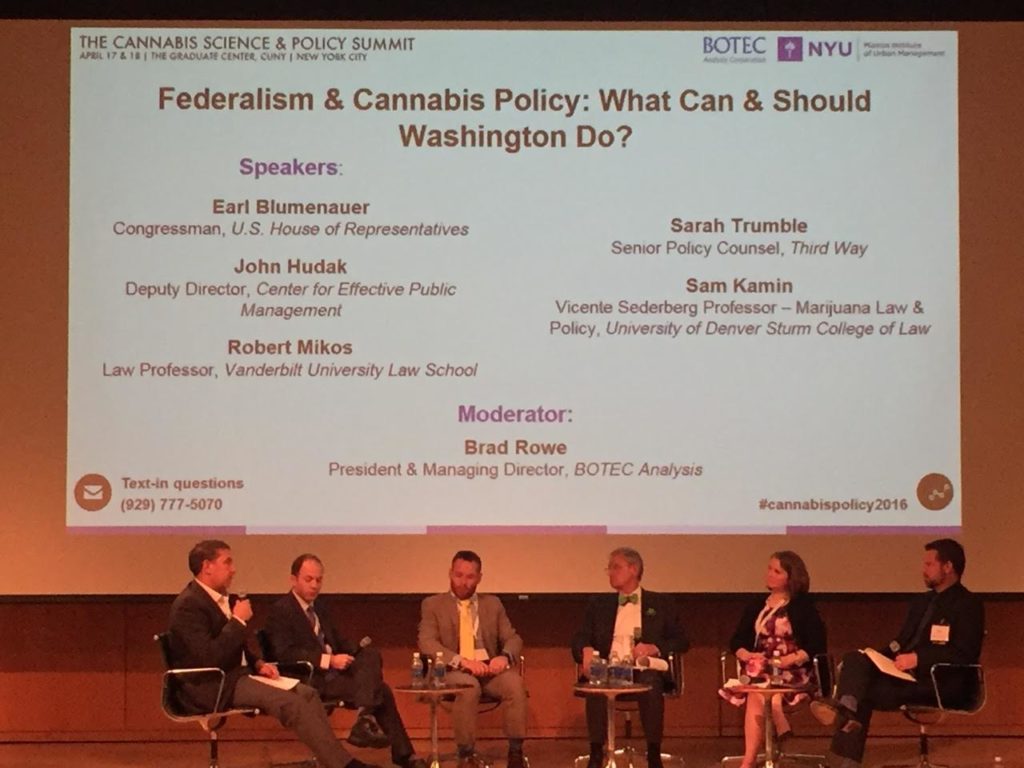 According to Cody Stiffler, vice president of Government Affairs at BioTrackTHC, who was also present at the panel discussion, Congress has placed so many restrictions on the ability and powers of the DEA, that they can only reschedule cannabis to a Schedule II status. He believes there is almost no possible way that the DEA can de-schedule cannabis. The panel discussed Congress's consideration of a waiver program for states with legalized cannabis in some form or another. "They [Congress] plan to give the U.S. Attorney General powers to offer waivers to state governments, exempting that state from federal law regarding cannabis, allowing banks and other institutions to take part in the industry without fear of federal backlash under the Controlled Substances Act," says Stiffler. The waivers would have a duration of a number of years and a reporting and review process would follow the expiration of each waiver. "If the Attorney General decides that states are following the directives of the Cole Memo, then they will be able to continue, but if the data collected proves otherwise, those waivers would then be suspended or revoked," adds Stiffler. It is important to note that the bill gives states the opportunity to correct any failures before those waivers are revoked.
According to Sarah Trumble, public opinion favors a policy move towards allowing states with cannabis legislation to operate freely. A poll conducted by Third Way found that 67% of voters would support Congress passing a bill giving states freedom from federal intervention with respect to cannabis policy as long as there is a robust regulatory framework in place. In October of last year, Congresswoman Suzan DelBene (D-WA) introduced the bill, H.R. 3746, The State Marihuana [sic] And Regulatory Tolerance (SMART) Enforcement Act. The bill outlines the waiver plan and would exempt states from the prohibition of cannabis as a result of The Controlled Substances Act. It also has measures in place to help prevent diversion of cannabis into the black market, protecting consumer safety and public health, eliminating criminal enterprise involvement and more.
A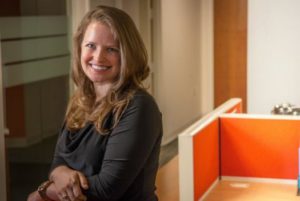 ccording to Trumble, the SMART Enforcement Act would resolve many of the conflicts between federal law and state legalization measures. "It is the bridge that gets us from the broken system we have now to a future date when public opinion and Members' positions may have shifted, while in the meantime fixing the problems people are experiencing on the ground," says Trumble. She believes the bill provides for the protection of consumer safety through logical regulatory systems while eliminating federal prohibition of cannabis. "Every three years, a state will have to re-apply for the waiver and submit data showing that their regulations are working to keep Americans safe." This would allow states to have the space they need to implement a sound regulatory framework.
One can speculate on a broad range of possible effects this bill could have. "It would allow banks to open accounts for and offer services to legal cannabis businesses so they no longer have to operate on an all-cash basis," adds Trumble. Perhaps the most significant effect this bill could have on the cannabis industry is knocking down the burden of the 280E tax code on cannabis businesses primarily because it would exempt states from The Controlled Substances Act. "It would protect businesses owners and employees—as well as customers and patients—from federal prosecution and arbitrary DEA crackdowns, now or in the future," says Trumble. This bill has the potential to be a panacea for so many ailments facing the cannabis industry. Participants in the cannabis marketplace should let their representatives know that they support this bill and show up at the polls in November to elect representatives that support this piece of legislation.
---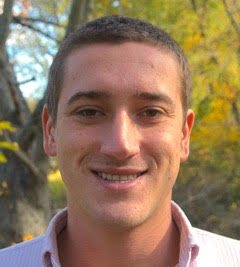 Aaron G. Biros is the editor-in-chief of CannabisIndustryjournal.com, an online trade journal focused on regulatory compliance, quality and safety in the cannabis industry. He joined Innovative Publishing, LLC full-time after graduating from Tulane University. Graduating with a B.A. in Environmental Studies, his coursework involved environmental sustainability, conservation policy, design thinking in collaboration, social innovation & entrepreneurship, food production & health, and environmental & health risk assessments. He has two years of experience working on staff as an associate editor for FoodSafetyTech.com, writing a series of articles focused on the intersection of food safety and environmental sustainability. Aaron is now the editor and publisher of CannabisIndustryJournal.com, a B2B digital trade publication that seeks to educate the global cannabis industry on everything seed-to-sale in both recreational and medical markets. CannabisIndustryJournal.com covers news, business trends, technology, regulatory compliance and other important areas, aiding in the advancement of a well-informed and safe market. Cannabis Industry Journal became a member of NCIA in May 2016.