More than 50 representatives from National Cannabis Industry Association member businesses gathered at Chicago's Fado Irish Pub on the evening of September 16 to connect with each other and learn more about the work their association is doing on their behalf.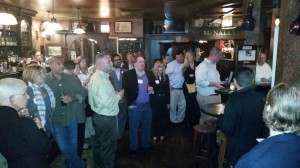 The event was timed just six days before the application deadline for businesses looking to open a medical cannabis dispensary or cultivation center. Illinois's medical marijuana program was authorized by a pilot program approved by the legislature last year. The law allows for up to 22 cultivation centers and 60 medical cannabis dispensaries in the state.
NCIA executive director Aaron Smith and Dan Linn of the Illinois Cannabis Industry Association (ILCIA) spoke about the advocacy work each group is doing in Washington, DC and Springfield, IL, respectively. ILCIA is a newly-formed NCIA state affiliate that works to advance the industry's political interests in Illinois through advocacy and the establishment of best practices.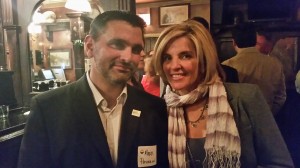 The event was generously sponsored by NCIA members Alternative Garden Supply, Quantum 9, CFO Worldwide, 420 Investors, MJ Freeway, and the ArcView Group. Check in to our events page frequently to find out about upcoming events in your community.