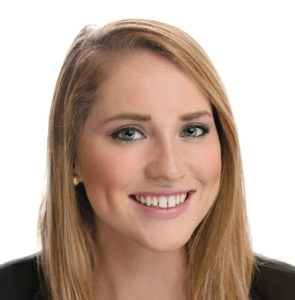 by Madeline Grant, NCIA's Government Relations Manager
The National Cannabis Industry Association (NCIA) will be holding its 7th Annual Cannabis Business Summit & Expo next month in San Francisco, California. From December 15-17, don't miss the opportunity to network, engage with hundreds of exhibitors from the cannabis ecosystem, and immerse yourself in educational content. Also, you can discover the industry's most exciting brands and next year's best-sellers at the all-new BLOOM: A Brand Experience, debuting at #CannaBizSummit. For the first time at the nation's most influential cannabis industry event, attendees will have the opportunity to see, touch, and smell products from dozens of brands specializing in flower, pre-roll, vapor, edibles, and more.
Are you a member of NCIA? Then use your benefits!
Depending on the tier of membership, don't miss the opportunity to use your discounts and complimentary tickets for #CannaBizSummit.
Seeding members receive $100 discount on admission to NCIA trade shows

Blooming members receive five complimentary tickets to NCIA trade shows

Evergreen members receive ten complimentary tickets to NCIA trade shows
What educational content will be available?
Rest assured that there will be no shortage of educational content from speakers around the country. As the cannabis industry is ever-evolving, it is important to keep engaged and educated. This year, your ticket gives you access to all panel discussions and keynote sessions. You'll get to join discussions on a range of subjects spanning cultivation, business services, licensing, compliance, retail, distribution, advocacy, and much more. Here are a few of the panel topics to check out: 
Pathways to Federal Legalization: An Update from D.C.

Harmonizing Federal and State Cannabis Policy

Transparency, Values, Authenticity: The Principles for Successful Leadership

Wellness in Action: Elite Athletes as Cannabis Advocates 
You can find the full agenda HERE. 
What can you take home from #CannaBizSummit?
Founded in 2010, NCIA is the oldest, largest, and most effective trade association representing legal cannabis businesses. Through education and networking, you'll discover new insights that help and grow your business all while meeting hundreds of industry professionals from around the country. With representation of all cannabis sectors and all business sizes, there is opportunity for attendees to gain invaluable knowledge. 
Are you an NCIA member or interested in getting your business more involved?
Along with our annual trade shows, NCIA offers a wide range of membership benefits to help businesses become stronger, smarter, and more prosperous by working together to defend and expand the responsible cannabis industry. 
I encourage you to meet with one of the NCIA staff in San Francisco to discuss how to fully utilize your benefits as a member. Membership with NCIA offers opportunities in marketing, business resources, policy, advocacy, networking, and education. Additionally, your support as members continues to propel our mission to promote the growth of a responsible, sustainable, and inclusive cannabis industry and work for a favorable social, economic, and regulatory environment. Please email Madeline@thecannabisindustry.org to set up a time to chat. 
Are you interested in getting more involved in policy and advocacy work?
NCIA's priority is to defend and advance the interests of the responsible cannabis industry in our nation's capital. Central to our mission is the belief that our members should be treated fairly under federal law and that the cannabis industry much like any other legitimate business sector in this country. NCIA launched the Evergreen Roundtable for leading businesses looking to make a meaningful investment in shaping policy for the cannabis industry. Evergreen Member companies receive exclusive access to private briefings from members of Congress, inside information from NCIA's government relations team, and many more opportunities to participate in the national conversation around cannabis policy. If your company is interested in supporting at this level please fill out the form HERE to set up a meeting with our Government Relations team.
Let's Recap…
If you are an NCIA member, make sure you utilize your membership benefits. Find a refresh of your benefits

HERE

. 

If you are not yet a member of NCIA and are interested in learning more please send an email to

madeline@thecannabisindustry.org

. 

Don't miss out on the opportunity to immerse your business and employees at

#CannaBizSummit

.

There is a lot of work to be done to ensure a value-driven, responsible cannabis industry and NCIA appreciates your support.