The Illinois Cannabis Industry Association (ILCIA) is the official Illinois affiliate of NCIA. In advance of NCIA's Illinois Member Reception and Federal Policy Update on Tuesday, Sept. 16, in Chicago, two of ILCIA's board members – Dan Linn and Ali Nagib – talked with us about the latest developments for the Illinois medical marijuana pilot program.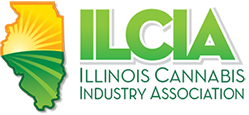 The number of licenses for cultivation centers and dispensaries are quite limited – only 22 available for cultivation centers and 60 for dispensaries. What are officials with the Illinois Department of Agriculture looking at in applications to determine who will be awarded a license? Is there a chance to earn bonus points in any category?
Dan: The Department of Agriculture will be grading on a number of different features but the grow plan and horticultural experience will be heavily weighted in the scoring. In the event of a tie between competing applications for a single license the application with the higher scored grow plan will be awarded the license.
Ali: The main required categories don't have specific bonus points available, but each application has an entire Bonus Section of areas that are not required but available for applicants to gain additional points if the required sections meet a certain score threshold.  The Bonus Section areas include Labor and Employment Practices, a Research Plan, a Community Benefits Plan, a Substance Abuse Prevention Plan, a Local Community/Neighborhood Report, an Environmental Plan as well as additional points for Illinois-based applicants and businesses that are minority-owned, female-owned, veteran-owned, or owned by a person with a disability.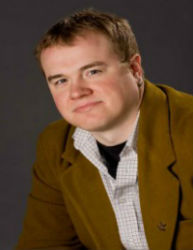 State officials are making security a high priority for all applications. What kind of standards must applicants meet in their business plan regarding security measures? 
Dan: Applicants will need to have full seed-to-sale inventory tracking accessible in real time by the Illinois State Police.  Security measures will need to include listings of where the bulletproof glass is on the floor diagram of the dispensary, the camera field of vision, the proper-sized televisions to monitor the cameras, as well as background checks on everyone involved in the program.
What is the climate regarding banking access in Illinois? Have any banks come out to say they will allow cannabis businesses to open bank accounts?
Dan: Some banks are just unwilling to work with the cannabis industry. None have publicly come out as being willing to engage this industry, but there are a number of smaller community banks that are handling accounts for cannabis businesses in Illinois.
September 22 is the deadline for submitting applications to open a cultivation center or dispensary. What does the timeline look like for when licenses will be awarded and when is it expected that dispensaries will actually be selling product?
Ali: Recent public reports indicate that licenses will likely be issued later in the fall, probably in November or December. Based on that timeline dispensaries should be open with product on the shelves for patients in late spring/early summer of 2015.
How many expected applications for cultivation centers and dispensaries will be submitted by the September 22 deadline?
Ali: It is likely that there will be an average of at least a few applicants for each of the 82 available licenses, with total applicants numbering anywhere from 250-600.
Applications also just opened for qualifying medical patients to apply for access to medical marijuana. What is the timeline for qualifying patients to apply and when will patients find out if they are accepted into the program?
Ali: Patients with last names beginning A-L can apply now through Oct 31. Patients with last names beginning M-Z can apply Nov. 1-Dec. 31 and beginning Jan. 1 there will be open year-round enrollment for all patients. The state has 30 days by law to process a patient application, plus 14 days to mail it. This means that patients should expect to receive their approval or denial within 45 days of submission.
What are some of the regulations regarding edibles and other infused products?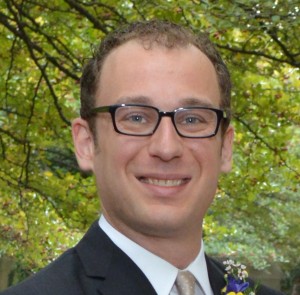 Ali: Edibles and other infused products can be produced, but only those that can be kept at room temperature safely; products that require hot-holding or refrigeration are prohibited. Otherwise a wide range of infused products can be produced, and the state regulations have some fairly specific guidelines on the some of the production processes (e.g. which solvents can be used to produce concentrates) in addition to robust testing and labeling requirements.
Dan: Additionally, edibles and infused products must be produced in a sanitary kitchen and cannot look like candy or any name-brand food items.
What is the anticipated cost per ounce once product starts becoming available?
Dan: $250-400 is the estimated initial expected cost per ounce.
Ali: The early stages of the Medical Cannabis Pilot Program are likely to see a wide range of prices and substantial fluctuations as early supply and demand features work themselves out. It is almost certain that initial prices will be above those currently found on the illegal market, if not substantially so, but how the industry will react to the patient demand is uncertain.
The Illinois program is a pilot program that currently expires in 2017, and lawmakers must renew or extend the program at that time. What do you think lawmakers will be considering when deciding to renew or extend the program when the time comes?
Dan: They will be examining any instances of diversion, shenanigans, positive health experiences for patients, jobs created, who is the next President of the United States, how much revenue the program is creating, and probably what the overall public opinion of the program is.
Ali: We expect that by early 2017 the local and national landscape on cannabis policy reform will have continued to progress to the point that we won't be debating whether or not to extend the pilot program but rather how and when to transition to a full tax-and-regulate framework and how to incorporate medical cannabis patients into it.
Don't miss your chance to meet the people shaping the landscape of medical marijuana in Illinois. Register online for our upcoming Illinois Member Reception! If you have additional questions about the event please contact us at events@thecannabisindustry.org.