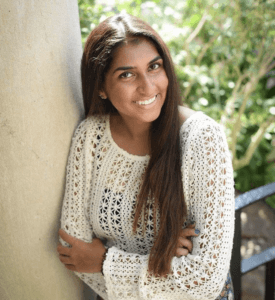 by Sadaf Naushad, NCIA Intern 
As the middle of May approaches, cannabis advocates, lobbyists, associations, and many more continue to educate congressional offices on the importance of cannabis policy reform. 
So far, 37 states have legalized medical marijuana, and 18 states – including the District of Columbia – permit adult recreational cannabis use. With more businesses operating within the industry, one major issue remains: enacting cannabis banking legislation. 
The Secure and Fair Enforcement (SAFE) Banking Act addresses the ongoing hurdles between financial institutions transacting with cannabis-related businesses. Congressional lawmakers have been working to include the SAFE Banking Act as a provision to the House's U.S. Innovation and Competition (COMPETES) Act. 
Let's take a look at where Congress currently stands with the SAFE Banking Act. 
This week, 24 U.S. Senators focused their attention on pressuring congressional leaders in ensuring that cannabis banking provisions are enacted into law as part of the broader-scale, House-passed America COMPETES Act. 
Led by U.S. Senators Jeff Merkley (D-OR) and Jacky Rosen (D-NV), the 19 Democrats and five Republicans wrote a letter to the leaders, outlining the significance of the SAFE Banking Act, along with its potential impacts on the emerging industry.  
The rapidly developing field has led to remarkable job growth, generating significant tax revenue as a result. Thus, if implemented, the SAFE Banking Act would authorize banks, credit unions, and other financial institutions to provide banking services to legally-operating cannabis businesses without facing punishment by federal regulators. Additionally, the banking provision attached to the America COMPETES Act "fosters innovation, supports small businesses, and raises revenue in states that have chosen to legalize cannabis, while reducing safety risks to industry employees and the public alike."
As of now, financial institutions remain unwilling to transact with cannabis businesses. Due to the indistinct federal and state laws, banks and credit unions fear the regulatory risks associated with the inconsistent policies. Allowing legal cannabis businesses to operate in compliance with state law in obtaining financial services without federal penalties would confront public safety matters, ultimately assisting communities to lessen cash-motivated crimes.  
According to the 24 senators, law enforcement administrations have previously addressed the risks accompanying an unbanked cannabis system, many of which include theft, robbery, and violence perpetrated against employees. They emphasize the need to transfer the substantial amount of cash within the industry into the banking system to ensure safe monitoring of accounts pursuant to present federal anti-money laundering regulations and the Bank Secrecy Act.  
The National Cannabis Industry Association's (NCIA) Government Relations team in Washington, D.C. continues to educate Senate offices this week through our Virtual VIP Lobby Days. As we continue to speak with Senate offices on the inclusion of cannabis banking provisions in the America COMPETES Act, our VIP participants are relaying their day-to-day struggles of operating in the cannabis industry. Additionally, participants are pressing for federal de-scheduling, and making sure our nation's leaders understand the challenges that small and medium-sized cannabis businesses face every day. 
Stay tuned for more details about our next Lobby Days coming this September. For more information on NCIA's Government Relations works or how to get involved please reach out to madeline@thecannabisindustry.org.