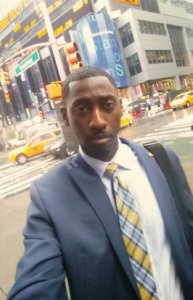 With April 2020 marking a full year that I fully transitioned to working in the cannabis industry, it's amazing to reflect on the past twelve months and the journey that brought me here. This time last year I decided to leave my job as an investment advisor for one of the largest banks in the country to turn full-time as a patient counselor at a medical dispensary in Maryland. I had started out there part-time but after just a few months I was certain that I had found my true calling in cannabis. The more I learned about policy, the medical benefits of the plant, and the history of the war on drugs the more I knew that I wanted to make a positive impact and to help shape the future of the industry. 
My first inclination that cannabis could be a viable industry had come years earlier in 2013 when I was still a financial advisor and saw GW Pharmaceuticals, a company that produced a cannabis-derived prescription drug, issue its Initial Public Offering. I was aware that medical cannabis had been legalized in California and a handful of other states by that time but never imagined I would end up working in the space. 
In 2018 shortly after Maryland introduced its medical program, my dad was diagnosed with an inflammatory disorder, and I recalled from a research report that I did in college that chronic pain was one of the top conditions that medical cannabis was used to treat. I encouraged him to get a medical cannabis recommendation and when he expressed concern, I offered to get mine as well to support him. Through that experience, I was introduced to the legal cannabis industry and began to pursue multiple opportunities from starting ancillary businesses and entering pitch competitions to applying for a license as a social equity applicant. 
As fate would have it I also met Kaliko Castille in April last year when he was in town for MCBA's Lobby Day. I already knew about everything NCIA does to advance and advocate for the industry and thought that a role at this organization would be a dream come true. I let him know that I had applied for my current role which was just recently posted, not knowing that as Head of Growth at the time, the position would be in his department. Thankfully, I must have made a great first impression.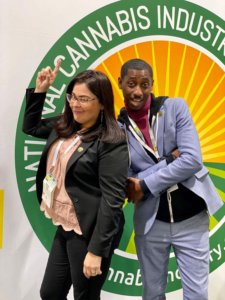 With our Cannabis Business Summit taking place just weeks after I started at NCIA in July of last year, I was able to jump in feet first. Since then I've had the opportunity to interact with thousands of cannabis business owners and employees from every sector of the industry learning about their goals, success stories, and the challenges that they face. I've had the opportunity to see our Government Relations and Policy teams in action in Washington and interact with members of Congress. Nothing was more exciting than having a front-row seat as we watched the SAFE Banking Act, the first piece of stand-alone cannabis legislation pass in the House of Representatives, and knowing that I had worked alongside the team that made it happen! 
Given my background in finance, I often think about the economic impact that COVID-19 has had not only on the U.S. economy, but the cannabis industry specifically. I am so proud to be a part of NCIA and the work that we are doing to make sure that #CannabisIsEssential; asking that congressional leadership address the exclusion of state-legal cannabis and ancillary businesses from the recently passed CARES Act and the way that we are supporting our members. In addition to our federal efforts, our new digital marketing options will help our members get exposure for their businesses during a time where social distancing has put most conferences and events on hold.
Over the past few weeks I've had the opportunity to speak with many of our members and I know that our industry is resilient and will rise above this crisis. I'm hoping that the pandemic is over soon enough to see everyone out at the Midwest Cannabis Business Conference on my birthday weekend, August 26-27.