by Frank Nisenbaum, Vice President of ERP Sales, c2b teknologies 
More new cannabis entrepreneurs are trying to carve out space in the industry, and as the market continues to expand, so are cannabis investors.
This comes as no surprise. Cannabis investors have more predictable ways to invest in cannabis companies since marijuana can now be found in everything from beverages to beauty creams.
But the needed operating capital coming from these investors isn't being thrown at new upstarts riding on nothing more than the dream of success in the legal marijuana marketplace. Cannabis investors want to see the people and businesses into which they put capital have a strong commitment to their industry and a dedication to their processes. Of course, this entails strict adherence to local, state and federal regulations for compliance initiatives, but investors also want to see a solid foundation for expansion and scalability in place.
Scalability
Consider your projected growth over the next few years, what are you doing to meet it? Investors want to see more than forward-thinking ideas, they want to see the initiatives you've put in motion to meet your projections. Are you upgrading suppliers, creating new products, or even better, adding new locations?
Investors need to believe that organizational leadership has a sound plan for scalability in place. More importantly, as you expand into new markets and grow your product offerings, you have invested in the framework and infrastructure in order to grow their operation in line with your business plan.
Regulation and Compliance
Among the more burdensome compliance issues for cannabis operators is the need to track the entire lifecycle of cannabis products from seed to sale. You need to be able to account for every step in the lifecycle of your cannabis plants and be able to provide this information to regulatory agencies at a moment's notice.
Adding to the complexity of tracking the plant, you'll need tracking for each employee who works with the plant. These seemingly minor details can derail the best intentions, so demonstrating success surrounding mandated quality assurance testing at key points in the plants' development will get the attention of would-be investors.
Multiple Jurisdictions for Added Complexity
Compliance is even harder to achieve due to the multiple bodies which have jurisdiction. Local, state, and federal agencies all jockey for partial control of regulatory measures placed upon your cannabusiness.
Some of the federal agencies involved in the regulation of legal cannabis plants include, but are not limited to:
United States Department of Justice

Environmental Protection Agency

Internal Revenue Service
Each state in the U.S. has its own regulatory body for cannabis operations. Examples include:
Department of Public Health

Department of Food and Agriculture

Department of Fish and Wildlife

Department of Pesticide Regulation

Alaska Marijuana Control Board

California Bureau of Cannabis Control

Colorado Department of Revenue Enforcement Division Marijuana Enforcement

Illinois Department of Financial and Professional Regulation, Cannabis Regulation

Maryland Medical Cannabis Commission

Massachusetts Cannabis Control Commission

Michigan Department of Licensing and Regulatory Affairs Bureau of Marijuana Regulation

Nevada Department of Taxation

Oregon Liquor Control Commission

Washington State Liquor and Cannabis Board
The full list of regulatory bodies is much longer. Compliance concerns are not exclusive to this industry, but as a cannabis operator, you face a tremendous number of regulatory bodies and each of these agencies has specific requirements to adhere to in order to stay compliant and stay in business.
As cannabis legalization becomes more widespread, each jurisdiction develops its own guidelines surrounding cannabis, from seed to sale. Unfortunately, this often creates confusion and leaves cannabis compliance open to interpretations. Without the systems in place to track and document multiple aspects of the cannabis industry, you're at risk for considerable fines for non-compliance.
How to Present Your Cannabusiness
If you're seeking capital from cannabis investors, understand that building a cannabusiness for compliance and scalability is nearly impossible without purpose-built technology. To that end, cannabis operations software is an invaluable platform for your cannabusiness when looking to attract investors.
Beyond your core business functions, investors consider the systems in place which support your cannabusiness. By planning ahead and incorporating a cannabis operations solution before you seek outside funding, you're able to enjoy the fruits of efficiency, but you're also able to prove it.
Cannabis operations software features tools for inventory tracking, asset management, and personnel scheduling and management, which means that the regulatory guidelines with which a cannabusiness must remain compliant are areas intrinsically handled by the platform. These systems excel at tracking inventory and allocating resources while maintaining clear audit trails, which is extremely important if a regulatory agency knocks on your door.
Cannabis operations software gives you and potential investors a unified view of your entire operation by bringing all operational data under the same umbrella, standardizing the data reporting and making it available for easy cross-referencing. By collecting all data into a single pipeline, a best-in-class solution gives everyone in the process the tools and insights necessary to make the right decision.
---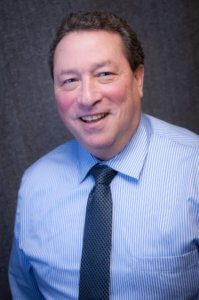 Vice President of ERP Sales, Frank Nisemboum, is a trusted advisor at c2b teknologies who has guided organizations of all sizes enabling them to establish a technology presence and expand their business through technology. His proven ability to analyze the current and future plans of a company and work with team members to subsequently bring technology solutions to the organization result in improved processes and controls that assure continued growth and profitability. 
Frank has worked in the ERP and CRM software selection, sales and consulting industry for almost 25 years. His strong ability to understand, interpret and match the needs of an organization to the right solution make him an asset to all of his clients. 
c2b teknologies integration and engineering experts have partnered with leading cannabis industry experts to develop a software solution that provides a complete cannabis operations system. The best-in-class solution not only handles tracking of seed-to-sale activities but encompasses your entire cannabis operations with compliance needs handles along the way. Our passion for solving problems drives us to deliver innovative solutions for everyone we work with. Visit c2btek.com for more information.