by Jacob Carlson, Co-Founder of Fortuna Business Solutions
The cannabis industry is growing rapidly. As more people look to cannabis for the health benefits it provides, the industry is on an upward trajectory and now is a great time to get in on the ground floor. 
If you are starting or growing your cannabis business, the people you hire will be very important. Your staff will include customer service reps which will be the face of your business, people who work behind the scenes to make sure you are compliant and organized, a marketing team and those in the warehouse who are responsible for making sure your products arrive safely and securely.
While the market is growing, the industry is quite competitive and you need to do what you can to make sure your business stands out. Hiring the right people can give you that edge. With that in mind, this article will explore the best ways to attract talent to your cannabis business. 
Seek the Help of a Specialized Search Firm
It's important to remember that the best candidates might not be the ones looking for jobs. They are often people that are already in respected positions and, with an attractive enough package, you may be able to lure them in to start working for you.
Certain search firms will know exactly where to look for the talent you need. They will have a network of qualified people that they will sort through before using other tactics. This will ensure that they are picking from a pool of experienced candidates who will know what it takes to help your company grow. 
When considering what type of search firms will be best, look into retained recruitment and executive recruitment firms. Retained recruiters are dedicated to finding the ideal candidate for your position and they won't stop until their job is done. 
Executive recruiters, on the other hand, are skilled in finding candidates for top-level positions. Consult them to find qualified people who will see to it that your company is running smoothly and reaching its goals.
Show Your Company in the Best Light Possible
If you are looking to find top tier candidates for your positions, you have to show your company in the best light possible. Remember, you will be picking from a pool of highly skilled candidates who may have their choice of positions to choose from. Therefore, not only will it be important for the candidate to make a favorable impression, it will be important to the company as well.
Companies can do this by offering comprehensive compensation packages including competitive pay, benefits, and perks. A great work environment will also be a bonus.
You also want to do all you can to impress the candidate in the interview process. During this process, be sure to not only ask the candidate questions about themselves but leave them plenty of room to ask you questions as well. Bringing in members of the staff to meet them will also make them feel as if you are showing a real interest in them and want to make them part of your team.
Establishing your brand is another thing you can do to make your company look impressive. Your brand should have a logo, a well-designed website, a strong online presence, a clear mission statement, and a strategic marketing strategy before even attempting to look for top tier talent. A lack of these qualities can make qualified candidates run the other way.
Accurate Job Descriptions
Whether you are going through a search firm or doing your own headhunting, having an accurate job description will be a real bonus. It may seem obvious, but leaving out valuable information like the basic duties of the job, the hours, the benefits and pay offered, the location and anything else that might be relevant can make candidates skip over your ad and move on to the next. 
Be sure to add as many details as possible when creating your wanted ads. 
Offer Smooth Onboarding
Once you have decided on a candidate you would like to hire, follow up with a smooth onboarding process. 
It may be surprising to find out how easy it is to lose qualified candidates during the onboarding process due to lack of communication, lack of support of just general confusion. Make sure that you maintain plenty of contact with your employees while they are becoming integrated into your system. Provide helpful feedback and encourage them to share their feelings and opinions during this pivotal time.
If you are looking to make your cannabis business stand out by hiring a first-rate staff, the steps you take during the hiring process are very important. Team up with the right search firms, make sure you look impressive to the talent, provide accurate job descriptions and continue to support them throughout the onboarding process. Then you can look forward to having a team that will help your company grow. 
---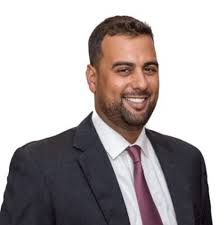 Jacob Carlson is the Co-Founder and CEO of Fortuna Business Solutions. Fortuna is proud to be one of the first east coast staffing agencies in the cannabis industry being based out of Portland, Maine. Jacob is a serial entrepreneur having previously co-founded a corporate event service (Just Enjoy!) and social media automation tool (RapidCrowd), and he is primed for scaling his next venture with his two co-founders, the Ellis brothers.

Hiring in the cannabis industry is hard, Fortuna Business Solutions makes it easy. We help businesses in the cannabis, CBD and hemp industry find quality candidates to hire on to their team. If you are tired of weeding through thousands of unqualified applicants or struggling to find someone with specific experience, we can help.