By Maureen Ryan and Chris Vane, RoseRyan
As cannabis laws liberalize across the nation, entrepreneurs and emerging companies are racing to make their mark and stake their claim in the market. The road to legitimacy goes beyond votes, however—it requires companies wanting to play a significant role in this market to grow, attract investors, and constantly prove their credibility and worth.
A focus on the finance and accounting side of the business will make a difference in setting apart companies as the competition continues to heat up. Here are five key ways to elevate as a qualified, proficient operation.
View financial discipline as a necessity. Financial statements are the language of business. Accurate and timely financial reports don't tell you how to run the business but show you how well it's doing. Which product lines are turning a profit? What do the trends tell you? How does cash flow look over the next couple of months—and year? Are you properly accounting for all costs to accurately track margins?
The questions are many, and only with a solid accounting foundation to provide management with the answers you need—and reliable financial statements to tell the story—can you confidently move forward with decision-making.
Bolster your internal controls. Here's a scary thought: 75% of companies experience fraud, and in most cases, the biggest fraud threat comes from within. In this industry, the threats are even higher as long as issues at the federal level keep companies mostly cash-based operations.
To ensure checks and balances exist, a working set of internal controls is critical. For instance, do you have adequate segregation of duties, or does one person have a hand in everything? Do you perform regular cycle counts in inventory? Your internal controls can ensure that you're keeping tabs on critical items—a must for meeting the evolving tracking and tracing requirements set by the cities, counties, and states where you do business. The controls can be simple, designed for the size of your company, but be sure they can scale as you grow.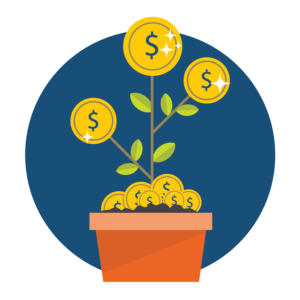 Be ready for investors. Even if you're nowhere near a funding round or an exit seems a lifetime away, it's always smart thinking to factor in what investors want. They'll want to know your history and to see whether the business is well run. Reliable financial statements are one way to get their attention. You'll also need to show them key performance metrics, specific to your business, that you've tracked over time.
They'll be most interested in signs of financial discipline that you've ideally ingrained in the business. This discipline reflects favorably on management in any industry and drives home management's capabilities to investors.
Be nimble. Successful companies look to today (day-to-day operations), tomorrow (what's needed in the next 12-18 months) and the future (3-5 years). Their strategic planning efforts make room for pivoting for the unexpected. By making sure their financial plans are in sync with other operational plans, companies can pull off fast moves smoothly with full awareness of how one change impacts another part of the business and the company as a whole. Being nimble allows you to pivot, as necessary, when market forces out of your control (new regulation or a sudden surge in orders) require you to consider alternative moves.
Calibrate for rapid growth. Plot out the critical resources you'll need as you progress through the phases of your business. This means striking the right balance with the people you hire and outsource, the processes you adopt, and systems you put in place.
It's especially important to master this skill when the company is in rapid growth mode and looking to ramp up. It may be time for a big upgrade, for instance, if your current systems can't track inventory. Dealing with an overstretched team? Expanding too quickly could alleviate the issue, but if revenue doesn't pan out as expected, you could end up in a bind.
Get Ahead of the 8 Ball
As finance and accounting consultants who help businesses navigate the ever-changing environment in California, we know that both landmines and opportunities await businesses in the legal cannabis market. Cannabis companies are preparing for the real possibility of hyper-growth and increased competition but need to tread carefully to avoid burning out before that day comes.
What's going to set your company apart from every new competitor that muscles its way in? Financial discipline—companies need to step up their game to put themselves on the same playing field where others already are and to stay competitive as newcomers enter the market. If done correctly, your financial infrastructure will help to guide your decisions, tell your story to those who evaluate your growth capital needs, and scale with you. Prioritize it if you want a prominent spot on the playing field. 
---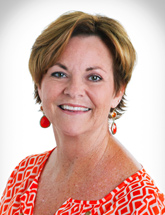 Maureen Ryan, vice president, heads up business development at finance and accounting consulting firm RoseRyan. From the early startup to the large enterprise, she has seen the emotional rollercoaster of finance challenges at cannabis businesses, tech companies and other fast-paced organizations. She can be reached at mryan@roseryan.com.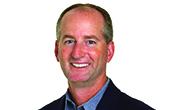 Chris Vane is a director at RoseRyan, where he leads the development of the firm's cleantech and high tech practices. He helps fast-moving companies calm the chaos with precision finance at any stage. He can be reached at cvane@roseryan.com.