By Joe Sullivan, Technical Director at Cultivation Energy Optimization
The California Statewide Utility Codes and Standards Program is considering the addition of energy efficiency standards to its Title 24, Part 6 Building Code for Controlled Environment Horticulture (CEH) facilities.
Currently, there are no existing energy efficiency standards in Title 24, Part 6 for CEH facilities and the Statewide Codes and Standards Enhancement (CASE) Team is actively working to help code-setting bodies develop building energy codes that not only save electricity but are practical and cost-effective
.
Right now, the CEH CASE Team is in the process of gathering data on the types of equipment that are commonly used in cultivation facilities.
California growers, the Statewide CASE Team needs your help!
Please take a few minutes to tell them what equipment you currently use by participating in a short 10-minute phone interview. Involvement from stakeholders is a critical part of the energy codes and standards development process. It is important to get direct input from California growers so proposed codes can achieve significant statewide energy savings without placing an unreasonable burden on you or the industry. This is the first time the Statewide CASE Team is analyzing CEH facilities and we would like California growers to be a part of this historic and monumental process.
Any information you share will be considered confidential and will not be shared outside the Statewide CASE Team. They understand privacy is important to growers and will not publish or share your name for any reason. 
If you would like to participate, please email joe@CultivateEO.com with the subject line 'CA Grower Survey' and include your first name, phone number and the best time to receive a call in the body of the email.
This program is funded, in part, by California utility customers and administered by Pacific Gas and Electric Company, Southern California Edison, Southern California Gas Company, San Diego Gas & Electric Company, Los Angeles Department of Water and, and Sacramento Municipal Utility District Power under the auspices of the California Public Utilities Commission. The Statewide CASE Team will provide the Energy Commission with the technical and cost-effectiveness information required to make informed judgments on proposed standards for promising energy efficiency design practices and technologies in controlled environment horticulture facilities. For more information about this process, visit: www.title24stakeholders.com.
Thank you for partnering with us to help build an efficient and sustainable horticulture industry in California!
---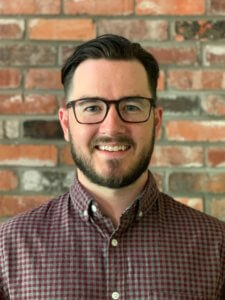 Joe Sullivan is the technical director and co-founder of Cultivate Energy Optimization, an energy management firm that works exclusively with utilities and governments to design and implement energy management programs specifically for the controlled environment agriculture industry. CultivateEO currently administers programs for utilities across the U.S. and Canada, including the country's first state sponsored cannabis energy management program in CO. Joe serves as the company's national expert on indoor ag. and energy management technologies working closely with over 100 cultivators to develop and implement energy management strategies. Prior to forming CultivateEO, Joe worked for the USDA supporting their research on global climate change and its effect on field crops. Joe is a Certified Energy Auditor through the Association of Energy Engineers and hold a bachelor's degree from the University of Illinois Urbana-Champaign in Natural Resource and Environmental Sciences.