by Ben Curren, Founder of GreenBits
Discover how state-of-the-art technology can help your dispensary thrive.
Many first-time dispensary owners do not come from a retail background. The cannabis industry is full of entrepreneurs running into long-established retail processes for the first time.
Although the cannabis industry is new, many of the processes upon which it relies are not. Sales, marketing, and administration operate on the same foundations no matter what you are selling, from apples to zucchinis.
Inventory management is one of those ever-present aspects of retail. Every business that sells physical goods has to keep track of its stock, perform inventory audits, and synchronize inventory movement across multiple systems in order to operate.
Cannabis dispensary owners have additional demands to meet. They must implement solid strategies for meeting compliance needs, including comprehensive seed-to-sale tracking. Managing all of these demands while running a successful business can be overwhelming.
Automated Processes Improve Inventory Management 
Optimization is the key to responding to the many demands of operating a retail store in a highly regulated industry. In the retail environment, there are never enough assets and resources to get every job done – certain processes need to be automated in order to free up time for higher impact work.
Inventory management is one of those critical-but-time-consuming activities that is ideally suited to process development and automation. Since cannabis dispensaries already have to report on every purchase and transaction that takes place in the dispensary environment, the data is already there.
Yet without a tailor-made technological solution, cannabis dispensaries find themselves spending valuable employee-hours manually entering inventory data into their systems. This necessarily takes time away from other, equally important processes.
Enhance Inventory Management in the Dispensary
Dispensary owners who invest in process development and automation quickly find that the retail service industry already offers many solutions to the kinds of problems they face. Streamlined cannabis dispensaries use these technologies to solve a broad range of problems:
Inventory Categorization. A well-organized inventory is key to success in any retail environment. Dispensary owners that know which products sell best can place those products in the spotlight, further enhancing profits by focusing on their most successful lines.
Automated Data Entry. Manual data entry takes time and produces little value. If there is one readymade way to improve retail efficiency across the board, eliminating manual data entry and freeing up employees to focus on more valuable work is the first step to take.
Inventory KPIs.

Key performance indicators

(KPIs) help business owners identify opportunities to make better purchasing decisions, improve cash flow, and ultimately boost profitability. Dispensary owners that track data like inventory turnover are better-suited to make sound business decisions. More on these below.
Automated Tracking.

Tracking inventory movement through the retail environment is another time-consuming process that, although necessary, produces little value. Implementing automated solutions helps to streamline the process and lets dispensary owners put more energy into value-driving initiatives.
Accurate Reordering.

Dispensary owners that know when products are running low can reorder in time to prevent costly and embarrassing stockouts. This is key to maintaining a professional image in a regulated industry like cannabis.
Streamlined Stocktake.

Stocktaking plays a critical role in financial management. In order to know how much money the dispensary is really making, owners need to calculate how much liquidity is frozen in stock.
Active Inventory Synchronization.

Dispensaries that wish to synchronize their stock with a website database or an app like Leafly or Weedmaps needs to have a solid inventory system in place. Developing active inventory synchronization is key to selling products through multiple channels.
Which Key Performance Indicators Should You Track?
There are many different types of key performance indicators that relate to inventory management. Some of them are more important than others, but navigating the world of cannabis retail requires gathering enough data to calculate any of them when needed:
Weeks-on-Hand. This KPI correlates to the efficiency with which the dispensary moves stock. If the figure is too high, it means that inventory is not selling at the same rate that new goods are coming in. This results in lower profitability due to storage fees and liquidity problems.
Inventory Turnover Rate.

This is a ratio that shows how many times the dispensary sold and replaced specific goods during a particular time period. This also tells dispensary owners how fast inventory is selling.
Time-to-Receive.

This metric shows how efficient dispensaries stock retrieval processes are. It measures the average time it takes for employees to validate incoming stock, add it to the inventory record, and shelve it in the appropriate place.
Shrinkage.

In a highly regulated industry like cannabis, shrinkage is dangerous. Dispensary owners need to be vigilant in recording any discrepancies between recorded inventory and actual physical inventory. Employers who catch discrepancies early can account for shrinkage before regulators come into the picture.
Cost of Carrying Inventory.

Holding products in stock costs money. This KPI helps dispensary owners calculate how much capital they spend holding and storing inventory on an annual basis. It allows owners to identify dead and slow-moving stock.
Days to Sell Inventory.

This KPI measures how long it takes to sell products in stock. When the number is high, it indicates inefficient inventory movement. When it is too low, stockouts become a risk. Every industry has its own average days-to-sell figure, cannabis included.
Maximizing dispensary efficiency requires gathering this data and acting on the insights it offers. This is only possible with specialized dispensary point-of-sale (POS) systems that adhere to the industry's rigorous compliance standards on a state-by-state basis. 
Invest in a Purpose-Built Point-of-Sale Solution
It takes more than drive and ambition to implement efficient inventory management in the dispensary environment. Dispensary owners need to deploy technological solutions that address the unique nature of the regulated cannabis industry.
This means investing in a POS system that auto-populates inventory database fields, consolidating sales data into a compliance-ready format. Dispensaries that collect high-quality sales data are able to manage growth while empowering their employees to continuously improve.
---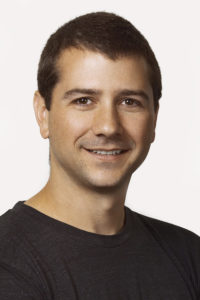 Ben Curren is the Founder of Green Bits, the nation's leading retail management and compliance platform for the legal cannabis industry. Founded in 2014, Green Bits helps legal cannabis retailers run compliant, operationally efficient and growing stores. The platform serves more than 1,000 cannabis retailers across 13 states and processes more than $3 billion in sales annually through its point-of-sale platform. In 2008, Ben co-founded Outright, an accounting program used by businesses for freelancers and consultants, that web-hosting company GoDaddy acquired in 2012. Ben is a frequent commentator in national outlets about tech, trends, business issues, and state and federal policy and regulation in the legal cannabis industry.
Green Bits provides smart management solutions that help cannabis retailers maximize performance and make better business decisions. Our robust retail platform – with automated state-by-state compliance, inventory control, and personalized insights – enables owners, managers, and budtenders to run, protect, and grow their businesses with ease. The company serves more than 1,100 cannabis retailers across 13 states and processes more than $3.5B in cannabis sales annually. Visit Green Bits for industry resources.