by Tom Dillon, S2 Security Corporation
The legal medical and adult-use cannabis market has grown to an estimated size of 7.1 billion dollars. With this growth comes an array of new opportunities and challenges for cultivation centers and dispensaries. These entities are looking for solutions to ensure they meet regulatory requirements, secure their facilities and produce products of the highest quality.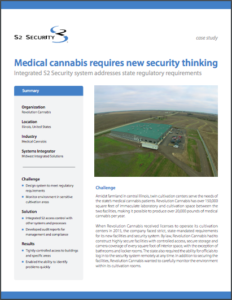 Some of the security and operational concerns for cultivation centers may include:
Compliance with state-mandated requirements for facility and security system design

Tightly controlled access

Secured storage vaults

Complete security camera coverage, with the exception of bathrooms and locker rooms

Ability for state officials to log in to the security system remotely

Monitoring of the environment in cultivation rooms
Revolution Cannabis, a cultivation center located in central Illinois, addressed these challenges with a new access control system. The company not only met state regulatory requirements but also prevented any incidents from occurring.
To learn more about how Revolution Cannabis was able to solve their security and operational challenges, read the full case study.
---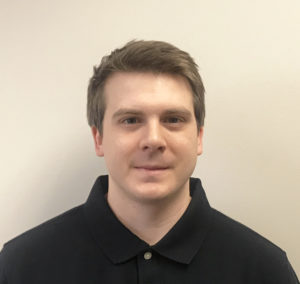 Tom Dillon is a marketing associate at S2 Security, the leading developer of complete enterprise security solutions. As marketing associate he helps manage S2 Security's marketing initiatives including content development, public relations product marketing.