By John Shearman, VP of Marketing, Cannabis, Applied DNA Sciences
The grass roots of the cannabis industry fostered, often through necessity, a strong sense of community and encouraged innovation and sharing of techniques and methods to cultivate the various strains of cannabis. Learning from what has come before and working together in a sense of community is still as applicable today as the industry becomes more commercialized across the globe. The pioneers of this community have evolved into a more diverse group of entrepreneurs, across many dimensions that provide a rich base of skills and knowledge that has been shared and cultivated into a matrix of businesses and relationships.
Applied DNA Sciences entered into the cannabis space in 2018. We joined NCIA and exhibited at our first NCIA trade show, Cannabis Business Summit & Expo, in San Jose that year. I wasn't sure what to expect and the type of conversation that may occur. The doors opened on the first day, and our molecular spaying chamber attracted attendees, which led to an engaging discussion about the platform and its benefits. The surprising aspects were the various businesses at the show, researchers-PHD level, cultivators, processors, dispensaries owners, new license holders, state government, and others. They also represented a range of how many years they are involved in cannabis, from over 20 years to just getting involved, and there to learn. This first show demonstrated how important it is to be very engaged in the industry and associations like NCIA, but equally important are the partnerships that you need to form to provide solutions that are required to meet the needs of industry and consumers alike.
Partnerships form across many aspects of the cannabis business. While our technology may have been at first intimidating, as we shared our vision with this expanding network we have been fortunate to find businesses, entrepreneurs and subject matter experts who share our passion about what this industry needs to become. We have teamed up with several companies ranging from cultivation specialists, software platforms providers, business and government consulting entities, just to mention a few. The key to these agreements is the complementary nature both entities can provide to address business needs such as regulatory compliance, material and product traceability, brand differentiations, IP protection, risk mitigation, anti-counterfeiting and diversion, proof of origin, and a host of others.
As the industry continues to grow we know not every partner will remain static in their business goals, or even if they can survive the ever-changing landscape of regulation or the fluctuations of the market. The key to strategic alignment however comes from working with partners who share the vision of what the industry can be; safe for everyone, transparent in both chain-of-custody and financials, and most importantly accessible for those who need it. Companies in this space must be nimble, adapt to both the present conditions but remain steadfast in their ultimate goals.
So you think you found a strategic partner, who shares your vision. Now what? The complicated patchwork of U.S. legalization does not make your next steps as easy as it should be. Especially when you are considering moving your brand or differentiated products into new states and territories. The great hands-on experience, craftsmanship, and care of what makes your product special cannot be transported beyond the narrow lines of where it has been licensed, so often you are rebuilding or replicating with a partner in a new market. Possible of course, but often met with unforeseen issues in supply chain control and distribution. Even in the case where you are using technology unrelated to the physical product (cultivation systems, seed to sale, or logistics), each state or even county may require a different tracking system, API, or competing system to connect with. The multifaceted mosaic that makes up the community of growers, farmers, and entrepreneurs in the cannabis community is a hotbed of passion and innovation, finding opportunity is not the problem, translating this to success is the work.
Outlining a list of mutually agreed-upon goals and milestones is critical to success. Establishing a set of metrics to evaluate the progress of the partnership allows for quick adjustments if required. A critical tactical approach that may seem insignificant is to have a set weekly status call to help with relationship building and reviewing the progress plan will help keep the momentum moving forward. Also, having executive leadership involved provides quick decision-making, adjusting strategies, and deploying both human and financial resources effectively against prioritized engagements.
The cannabis industry is maturing each year and will see faster advancements when regulations sort out over the next several years. It's essential to establish your partnering strategy now, so you can get critical relationships in place with solid execution plans and prepare to implement your joint solutions with minimum friction.
---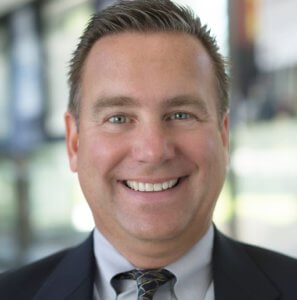 John Shearman is Vice President of Marketing and Cannabis Business Lead at Applied DNA Sciences, and has over 30 years of deep enterprise and advertising agency experience across all marketing, sales and IT disciplines. John's experience allows him to advise on structuring sound strategies that address business goals and objectives. His extensive technology background stems from working with several leading technology companies throughout his career. John spearheads Applied DNA Sciences Cannabis vertical leading the vision, strategy, and product development for this emerging market. John also oversees the marketing for the entire company driving the marketing strategy for its other core verticals.