by Gary Paulin, VP of Sales and Client Services at Lightning Labels
In a world where instant gratification has run headlong into supply chain snafus and delays, something has to give. In the cannabis industry, the keys to success are to control what you can and plan for what you can't.
Being proactive, creative, and resourceful are the keys. Cannabis purveyors are facing shortages of products and packaging. Shipping challenges, both from suppliers and to consumers, also are in the mix. And, with consumer demand through the roof, competition for fewer supplies available in a timely manner has become superheated.
What can cannabis companies do to maximize customer satisfaction while minimizing stress levels at this critical time?
The short answer can be found in the Serenity Prayer, which states in part: "God, grant me the serenity to accept the things I cannot change, courage to change the things I can, and wisdom to know the difference."
In short, take and keep control of what you can realistically control, do contingency planning for occurrences out of your control, and know the difference between the two. One example of how to keep control: Companies facing potential shortages in many cases can build up inventory of available products, including labels, containers, and the like. Extra costs involved in doing this can be substantial, but compared to not being able to fulfill orders and having to deal with consequences — including falling revenues and workplace stress — it can be a relatively small price to pay.
One example of how to do contingency planning: Cannabis companies not in direct control of manufacturing everything that goes into a product need to figure out workarounds. In some cases, this may include advising consumers of potential looming shortages. In others, finding substitute sources that can step in if needed may be well worth the time it takes to do the research.
Again, this may cost more, but at this critical time, cannabis companies need to compare that to the cost of not doing it. 
Following are specific steps cannabis companies can take to stay on top of supply chain snafus:
Determine what suppliers are clearly able and willing to meet your needs.

In the label world, for example, talk with your supplier to look at likely needs through at least the first quarter of 2022. Make this company your proactive partner to offer insights about the best strategies to ensure you'll have what you need when you need it. In some cases, this is as easy as knowing they will carry adequate supplies and perform well because they think and work ahead. In others, work with the supplier to figure out options that can substitute for something that may be in short supply.

Ramp up customer service efforts.

No matter how supply chain challenges are impacting your company, spend extra time and effort to keep your customers happy. Often, frustrated or demanding customers can be made happier with sincere, empathic customer service. In addition, where possible, be proactive with customers about what they're willing to tolerate (e.g., longer turnaround in exchange for lower price). By assessing, then fully addressing, customer needs, you can achieve positive reviews and enhance reputation by showing your ability to tune into their needs. Be real and follow through on commitments. There's almost nothing worse than promising performance, then not delivering. If you tell them you're going to do something, including contacting them back, do it when you say you will.

Make shipping as predictable as possible.

Both for incoming and outgoing, figure out what you can expect (e.g., transportation directly under your control), and where you'll need to rely on third-party shipping. Do some research about shippers to identify emergent issues, talk to your regular shippers about what to expect/plan for, and find substitute solutions if needed. You may also have to factor in higher shipping costs, at least through the first quarter of 2022.

Research buying trends into near-to-mid-term planning.

High consumer demand is here to stay, at least for a while. As best you can, figure out what the next few months are looking like, factoring in buying demand specific to cannabis as well as the bigger global picture. Between the pandemic roller coaster, economic volatility, political and social upheaval, and proliferation of severe weather destruction and disruption, there is much beyond the realm of cannabis that may impact buyer demand and the supply chain for months, if not years.

Build in breathing room where possible.

Such options as subscribe-and-save and discounts for orders with longer lead times are two measures that can take pressure off cannabis companies to a certain extent. Following the lead of such companies as Amazon, provide incentives for discounts when customers select longer lead times or commit to a regular ordering pattern.
---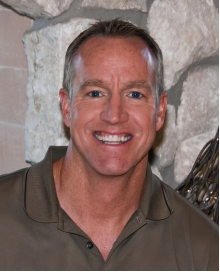 Gary Paulin is VP of Sales and Client Services at Lightning Labels, a Denver-based custom label printer that uses state-of-the-art printing technology to provide affordable, full-color custom labels and custom stickers of all shapes and sizes. Contact: sales@lightninglabels.com; 800.544.6323 or 303.481.2304.