By Carlos Perea, Co-founder and CEO of Terra Vera
One of the direst, yet infrequently discussed, issues in the cannabis industry is the lack of federal guidelines regulating pesticide use. Despite the adult-use cannabis market consistently expanding on a state-by-state basis, as long as the crop remains illegal on the federal level, much-needed national oversight will continue to be limited. 
The more states that legalize under a national prohibition, the more varying and convoluted state-by-state crop management regulations may become. Meanwhile, without standards firmly set in stone across the country, some cultivators have turned to hazardous chemicals to control pathogens and preserve their crop yields. Such cultivation solutions can compromise the safety of staff, the environment and, of course, the consumers. 
Health Hazards of Pesticides in Cannabis
Even when shopping at a licensed adult-use or medical dispensary, consumers today still cannot be 100 percent confident that the cannabis they are purchasing is completely safe and free of contaminants and unwanted components, such as pesticides, harmful microbials, heavy metals, and solvents. Emerging research from Colorado State University shows that contaminants in cannabis, including pesticides, "are imminent threats that directly impact public health and wellness, particularly to the immunocompromised and pediatric patients who take cannabis products as a treatment for numerous human disorders including cancer patients and those suffering from epileptic seizures." With many consumers turning to cannabis for its health benefits, and because it's a natural alternative to heavily processed pharmaceuticals, the cultivation process should honor cannabis' medical use by being as safe and accountable as possible.
The pesticide issue is compounded when we think about how cannabis is often consumed: through inhalation. Additional research has shown that nearly 70 percent of the pesticides used in cultivation remain in the cannabis flower that consumers smoke. 
Even when these same pesticides are permitted in other types of American agricultural industries, this is a global anomaly. More than 25 percent of pesticides used in the U.S. are banned in other countries.
Moving Towards a Pesticide-Free Flower
So how do we work towards a pesticide-free cannabis industry? Licensed businesses, regulators, and consumers need to band together to set standards and guidelines for pesticide use across each legal state, and eventually on a federal level. 
In 2020, Arizona took a page out of Oregon's playbook by establishing a regulatory agency and adopting Oregon's standards for limiting pesticide use in cannabis, setting a prime example for inter-state collaboration and accountability. Measures also need to be taken to lower the cost of testing cannabis products for pesticides and contaminants. And, of course, we need to embrace more sustainability and environmentally-minded education, and emerging technologies.
While testing does not necessarily prevent contaminants during the grow process, frequent, reliable, and standardized testing can help ensure contaminated products don't make it to market. Unfortunately, testing requirements continue to differ by state, with some being more lenient than others. For instance, certain states only test for certain types of microbials, while others allow companies and cultivators to cherry-pick samples. This makes it easier for companies' products to meet compliance, however, doesn't ensure that the final products available for purchase will be safe for the consumer. Looking ahead towards inevitable federal legalization, testing requirements need to be uniform across all legal markets.
However, cultivators shouldn't wait for federal oversight to hold themselves to the highest possible standards. There are inexpensive testing procedures currently available that cultivators can adopt before sending their cannabis products to the lab, which can help to better ensure what they are doing is working and catch a problem before it starts. 
There are also non-toxic crop management technologies available now, and in addition to seeking out vendors offering innovation-driven solutions to replace conventional pesticides, cannabis companies and their cultivators can embrace simple, preventative measures to minimize outbreaks of bio-contaminants. This includes controlling humidity at the grow site, plant spacing, adequate air circulation, and implementing a strict chain of custody throughout the supply chain. Successful prevention mitigates the temptation to turn to potentially toxic pesticides to eradicate contaminants. 
While federal legalization looms, it likely won't happen this year. Therefore, state regulatory agencies should continue to be prepared with comprehensive outreach plans to communicate their pesticide and testing regulations to cultivators and their companies, ensuring that industry participants are fully informed. Planning and communication also sets the stage for the industry to have tried and true standards already in place by the time federal legalization does come to fruition. 
The good news is the cannabis industry has the potential to lead a paradigm shift towards a safer agricultural sector as a whole. In years past, the amount of information shared between cannabis and other agricultural industries was limited, cutting cannabis cultivators off from reliable best practices for cultivation and crop management. However, this is changing quickly. Cannabis is also pushing the envelope towards more sustainable practices, with more cultivation sites moving indoors and into greenhouses, complete with LED lighting and additional sustainable practices. Cannabis cultivators are becoming more cutting-edge and setting an example for the broader agricultural community. The industry should continue these forward-thinking approaches by embracing pesticide-free solutions on a broad, scalable level.

---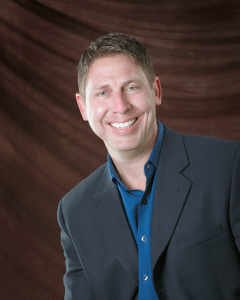 Carlos Perea is the CEO and Co-founder of Terra Vera, an agricultural technology company offering innovative solutions to replace conventional pesticides and increase product safety and consumer confidence within the agriculture industry. Carlos is a serial entrepreneur with a focus on the intersection of technology and social impact. Prior to founding Terra Vera, he formed MIOX Corporation, a technology company that treats water in a variety of applications and is distributed in over 30 countries. He is active as an advisor and board member with several early stage companies and social enterprises including YPO, where is he an active board member. Carlos has an MBA from the Stanford Graduate School of Business, and an BS in Mechanical Engineering from the University of New Mexico.