by Brett Layne, sales and manufacturing leader at Mobius Trimmer
Coronavirus is shining a light on the vulnerabilities (and inefficiencies) of manual processes in cannabis harvesting. 
Coronavirus is disrupting the cannabis industry in North America. And while COVID-19 restrictions vary in different markets, many cannabis cultivators have had to stop or drastically reduce operations to maintain compliance. 
Sadly, the long-term impact of coronavirus will force some cultivators to permanently close their doors.
Under the current social distancing mandates, the grow rooms themselves aren't a problem. Staying 10 feet away from other staffers in a greenhouse is easy, there's always plenty of space and the ability to rotate and spread out shifts. 
Harvesting is the culprit. 
Cramped and crowded trim rooms with at least a dozen employees (sometimes more) in close quarters isn't acceptable or wise under today's circumstances. Laws aside, many hourly employees are calling in sick or not showing up for work at all. Or even worse, they show up to work with an illness, COVID-19 or otherwise. Skilled workers aren't easy to replace, but a sick employee introduces a new set of issues.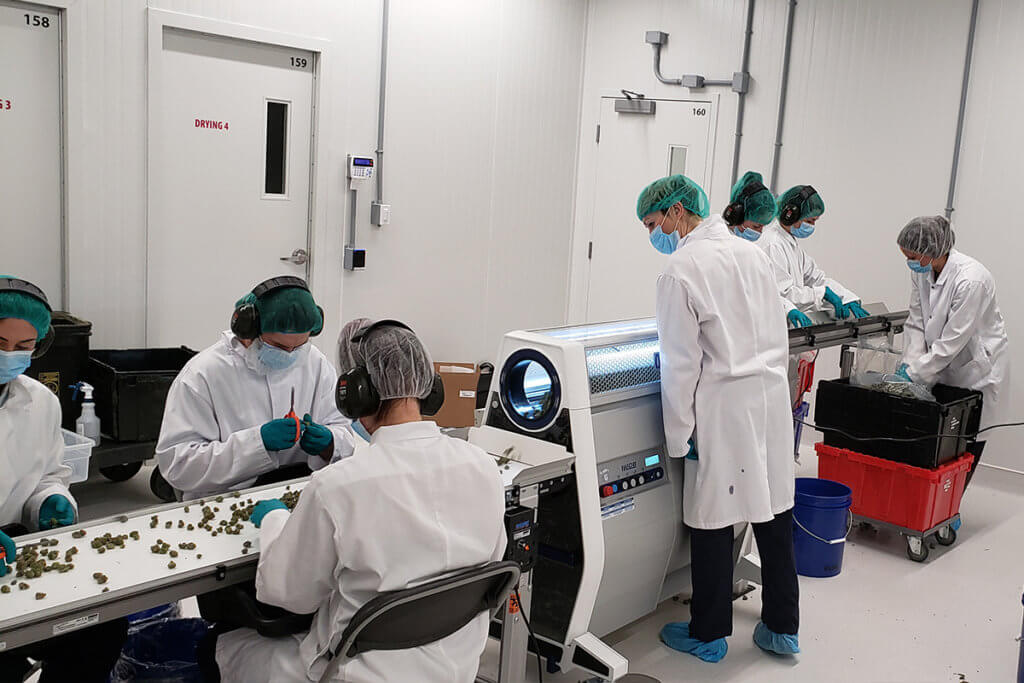 We're advocates for highly-automated cannabis harvesting and processing. Automation is perfect for roles that are dangerous or repetitious or can introduce inconsistencies and contaminate products. 
And because of coronavirus, the cannabis industry needs automation now more than ever. 
You're ahead of the curve if you've automated aspects of your harvesting workflow. And you're probably still operational. 
But it's not too late for cultivators that are manually harvesting and trimming cannabis to re-think their processes, embrace automation, and adapt tools like automated trimming machines, buckers, conveyors, and mills to stay in business and keep their employees safe. 
There are many dated arguments that claim trimming machines take the soul out of cannabis. Hand-trimming is viewed by some as a more refined process that does less damage to the flower. And while most people will always be a fan of craft cannabis, the arguments against automation are, at this point, inaccurate. 
The trimming machine backlash was the result of legacy trimmers that weren't able to match the quality of hand-trimmed cannabis. Today, this isn't necessarily the case. Innovative machine trimmers can produce a trimmed flower that's virtually indistinguishable from its hand-trimmed cousins. And the best machine trimmers can offer a level of consistency that hand-trimming can't match. 
If you're not yet convinced, here's something to consider: the consumer opinion of hand-trimmed cannabis will change after COVID-19. Customers will feel better knowing that their cannabis has had minimal human intervention. 
The best of today's machine trimmers produce an exceptional product, keep your employees safe, and help you stay in business. It's a win-win for everyone. 
Now is the time to consider automation if you haven't before in order to keep your operations, your employees, and your customers safe, and watch your business continue to grow. 
---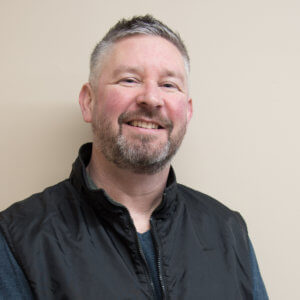 Brett Layne is a sales and manufacturing leader at Mobius Trimmer, his "forever home." Prior to his career in the cannabis industry he's been a brewer, winemaker, industrial rigger, carpenter, and mass-timber builder. He lives in beautiful British Columbia with his family. 
Mobius Trimmer takes the complexity out of harvesting by offering the world's best cannabis and hemp processing equipment. Mobius equipment is engineered for ease of use, scalable output, employee safety, and GMP workflows. Plant material bucked, trimmed, and milled by Mobius equipment rivals product processed by hand.
Backed by harvest consulting experience earned in facilities around the world, top-tier customer service, and an immersive training academy to help you maximize your investment, Mobius is the unrivaled global standard for cannabis and hemp processing.