by Kharla Vezzetti, Business Membership and Advertising Manager at California NORML
Who is the cannabis consumer to you?
In a vast industry with so many important contributors, the one group that we all have in common and eventually serve is the consumer. The cannabis consumer is our shared financial bottom line, the foundation of our industry, our end-all reason for being in business. The cannabis consumer is one huge group. While your company may see your target market as including a specific demographic, the totality of the cannabis consumer group spans ages, genders, and socio-economic groups more so than the average marketed "widget." That said, there are needs and concerns that the average cannabis consumers share. 
I Call Her Mary Jane. 
While we all move forward in California 's post Prop 64 environment, our ongoing goals, as both businesses and organizations, need to be consumer-focused. Mary Jane's needs, as an individual, must not be overlooked. 
Mary needs to be healthy and free enough to drive herself to work. She needs to not fear being honest with her doctor, nor be submitted to a job-ending drug test. She needs to be able to afford and have access to her choice of medicine. She needs advocates and educators to monitor our legislators, answer her questions, and to fight for her rights as a cannabis consumer. She needs all of us to honor her importance as the foundation she is. 
Why You Should Support Mary Jane's Rights:
An Employed Consumer Base Is Essential For Product Sales. 
Think about how you would attempt to sell cannabis to the unemployed. California, unlike 15 other states, still subjects employees to the risk of losing their jobs or being denied employment due to their cannabis usage, even when Mary has a doctor's recommendation. Read more about the solution here. 
Consumers Must Be Free To Discuss Cannabis With Their Doctors Without Repercussions.
Medical Cannabis users are a large portion of the industry's market. Unfortunately, California pain patients, who wish to reduce their use of opioids with cannabis, currently risk losing their prescription medication if they get caught supplementing with cannabis. Read more about this discriminatory issue here.
Californians Love Driving—Many Must Drive.
Year after year, unscientific and discriminatory driving laws are proposed by state legislators. Just imagine Mary losing her license due to simply having THC in her bloodstream. She is now unable to get to work or to her doctor's visits. Good thing for Mary, this scenario is being regularly averted by California NORML, while cannabis delivery rights have also been maintained across the state.
Contributing To Mary's Rights Is Good For Your Branding. 
Showing yourself as a company that cares about the consumer, their health, happiness and well-being, as well as exhibiting respect for their history, sets you apart in a California cannabis community which has such old, strong roots alongside so many new players.
Sane Laws And Regulations Benefit All.
In this fast-growing and adapting climate, we must have a say on proposed laws and regulations that affect our industry and those who depend on our success. Read more about Cal NORML's recent accomplishments and current plans on behalf of Californians here.
It's often said that California "leads the way" for the rest of the United States. While this hasn't always been true, a state our size with a cannabis history so long and distinguished should continue to strive to be a positive trendsetter. Let's keep Mary Jane at the forefront of our plans for success. She is more than an email analytic or a dollar sign. Mary and her needs spurned this modern movement with the passage of Prop 215. She should continue to be the inspiration, and a significant focus for the industry. When we take care of Mary, as our combined consumer, we all win. 
---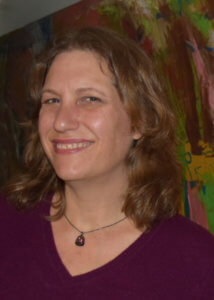 Kharla Vezzetti volunteered in the 1990s as a both a signature gatherer as well as the Media Liaison for the Sonoma County chapter of Californian's for Compassionate Use, working on what was to become Prop 215/The Compassionate Use Act of 1996, the first successful medical marijuana initiative in the country.
From 1996-1998, Vezzetti was the owner and operator of Natural Harvest, a wholesale distribution and retail vending business specializing in Sonoma County produced industrial hemp products. 
In the years 1997-1999, She was the Advertising Manager for HempWorld: The International Hemp Journal and Hemp Pages: The Hemp Industry Source Book, both first of their kind publications.
In 1998, Vezzetti served as a member on the Board of Advisers for the Industrial Use of Hemp (Marijuana) Initiative 
She excitedly joined the staff of California NORML in 2017, where she continues as the non-profit organization's Business Membership and Advertising Manager. Additionally, she is a graphic designer, marketing advisor, and blogger based in Santa Rosa, Sonoma County, CA.