by Gary Cohen, Cova Software
Reading headlines about the cannabis industry, one might get the impression that cannabis business owners are all cashing out big. And while there are many success stories, high startup costs, ranging between $250,000 to $750,000, make the financial reality of opening a dispensary difficult for a lot of budding entrepreneurs.
But the growing demand for cannabis allows for great opportunity, even in the most saturated markets. Retailers who want to compete with big-box stores should work smart, focus on creating a great store experience, and invest in cannabis tech that streamlines operations to reduce cost.
Step 1: Licensing
The first step in opening a dispensary is getting a license. The licensing process, which varies based on location, is extensive and expensive. Expect to undergo thorough background checks and spend at least $5,000 on licensing fees.
In places like Washington, the number of licenses granted by the state are capped and only available by purchasing one off of a current licensee. This can run upwards of $25,000 plus legal fees.
Capital Requirements Preclude Many
Besides the licensing and possible legal fees, there's another thing that precludes many from the industry: capital requirements. Before licensing, some states require proof that you can financially weather the true cost of operating a cannabis business. Depending on where you apply for a license, a local government may require proof that you have enough liquid assets to keep your business afloat in rough times.
Location, Location, Location
Finding a location for a cannabis dispensary isn't impossible, but can be expensive. City and state regulations define the legal proximity dispensaries can be to a school, church, park, arcade, and/or anywhere else children might be likely to gather.
Finding a permissible location with foot traffic and parking might cost up to $100,000 per year. To keep customers coming back, it's important to invest additional money to make the store friendly, welcoming, and modern.
The Cost of Cannabis-Friendly Banking
The legal ambiguity of cannabis creates a tenuous relationship with state-legal businesses. When banks work with U.S. cannabis businesses, they take on the risk, however unlikely, that federal enforcement priorities could change and cannabis-friendly banks could be targeted.
Most banks refuse to take on the risk. Others, like local credit unions, upcharge for their services and the risk incurred. Some banks charge up to $2,000 in holding fees every month for cannabis businesses!
Day-to-Day Costs & Smart Investments
You can't run a dispensary without product, customers, and staff. In a state that allows for vertical integration, it can cost more than $500 per pound to grow your own cannabis; plus the inventory costs for edibles, topicals, and other products. To attract customers, you'll need to invest $10,000 to $25,000 on marketing. The payroll costs for a staff of budtenders, store manager, and a master grower can total more than $250,000 annually. Finally, consider costly insurance policies, license renewal fees, taxes, legal retainers, and trademark protections.
Those day-to-day costs really rack up fast. A smart cannabis retail owner can save time and money elsewhere by investing early in technology that will optimize their operation. Investing $25,000 on hardware and software, including computers, an integrated point of sale system, and a full security system, can be a large upfront cost but could save your business in the end.
There are countless cannabis retail success stories. It's challenging and expensive, but for a smart and informed entrepreneur, the upside is enormous. If you're ready, download this free e-book to learn about how to open a dispensary.
---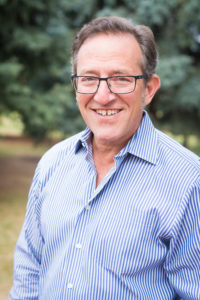 Gary Cohen, CEO, leads Cova's charge into the legal cannabis space by guiding the vision, strategic development, 'go to market' plans and culture.
Before joining Cova, Gary was a principal in over a dozen tech start-ups in the mobile communications industry ranging from small VC funded companies to Fortune 100 firms, including Onavo, which was later acquired by Facebook. In those companies he led sales, marketing, business analytics and market expansions. He has also held a multitude of leadership roles with Verizon and AT&T.
Gary holds a degree in finance with a master's in marketing from the University of Colorado.