With the recent crackdown on cashless ATMs in the U.S. for cannabis payments, dispensaries have been scrambling to find alternatives to this banking system. As more consumers nowadays prefer to pay by credit or debit cards, or another form of digital payment, dispensaries must offer convenient forms of making payments to their customers. But until there is federal legalization in the U.S., the cannabis payment landscape will continue to be marred by complications. This complete guide on cannabis payment processing can help you navigate the hurdles better and set your dispensary up for success with the best digital payment solutions. But continue reading for some quick tips on handling cannabis payments in 2023. 
Reduce Cash Transactions and Risks
Cash may still be king in the cannabis industry, but it comes with many risks. And in this highly regulated industry, compliance must remain the priority for dispensaries. Cash also limits your ability to retarget or upsell to customers. By reducing cash transactions, you can avoid the following risks:
Cash theft by robbers, employees, or customers.

Mistakes in daily cash counts and accounting.

Inventory compliance issues due to untraceable cash.
Encourage the Use of Digital Payments
With digital payments, instant reporting capabilities give cannabis retailers a better understanding of business performance. Also, providing customers with a modern and convenient shopping experience is a competitive advantage in the cannabis industry. There are significant advantages to encouraging the use of digital payments:
Improved dispensary experience for customers.

Increased safety and security for everyone.

Easy Banking, Tracking, and Reporting.
Maximize the Benefits of Going Cashless
The most important benefit of going cashless is that you'll see a massive increase in sales and revenue. When a customer is not limited by the amount of cash on their person, they always tend to buy more, and budtenders are better equipped to upsell. Most dispensaries using cashless payment solutions witness:
Minimum 25% increase in average transaction value.

Increased customer loyalty and retention.

Overall improved operations with data insights.
Choose a Compliant Payment Solution
There are quite a few cannabis cashless payment solutions out there, but not all can provide you with the enhanced safety, security, and compliance needed for cannabis retail. Ensure that you choose a multichannel payment solution that integrates seamlessly with your cannabis POS and complies with all laws and regulations. A dispensary cashless payment solution must offer the following:
PIN Debit Payment: The most compliant solution.

ACH Electronic Transfer: No-cost direct payments.

Integration with loyalty and gift card programs.
Implement Cannabis eCommerce and Delivery
To provide customers with the most convenient and efficient way to purchase cannabis products, dispensaries should also consider implementing eCommerce and delivery services. This allows customers to browse and buy products online, with the added convenience of home delivery. Implementing such services also helps reduce cash transactions, as customers can pay digitally if you have a compliant cannabis payments solution. 
Set up an eCommerce website by using a cannabis-specific eCommerce platform that integrates seamlessly with your POS system.

Use cannabis-specific delivery software to set up compliant delivery services or outsource to third-party delivery companies.

Dispensaries must have a robust digital payment system that complies with all regulations, which can only be achieved by using a cannabis-specific payment processing system that integrates with your eCommerce platform and POS system.
Bonus Tips
Here are a few more tips for navigating the cannabis payments landscape:
Consider implementing a loyalty program to encourage repeat customers and increase sales.

Ensure that your payment processing system can handle high volumes of transactions to avoid delays or downtime.

Stay up-to-date with the latest regulations and compliance requirements for cannabis payments to avoid any legal issues.

Offer multiple payment options to customers, such as debit and credit cards, ACH transfers, and mobile payments, to provide greater flexibility and convenience.
Conclusion
The cannabis industry is rapidly evolving, and dispensaries must adapt to the changing payment landscape to remain competitive. By reducing cash transactions, encouraging digital payments, and implementing cannabis eCommerce, dispensaries can offer customers a convenient and safe way to purchase cannabis products while complying with state and federal regulations.
Offering the convenience of digital payments increases dispensary profits, enhances the customer experience, and elevates your dispensary business beyond the limitations of cash only. With a truly transparent and compliant cannabis cashless payment solution, you can facilitate faster check-out at your dispensary with simple, frictionless, and secure digital payments. Dive into Cova Software's free cannabis payments processing guide to learn more.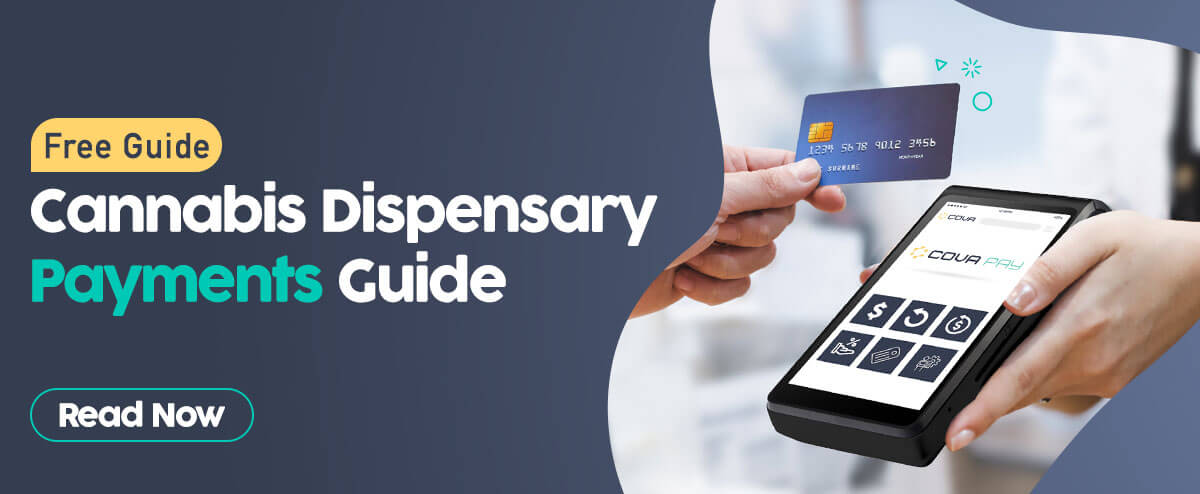 ---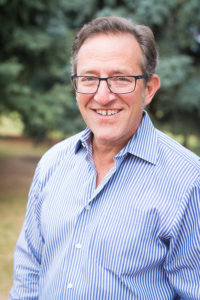 Gary Cohen is the CEO of Cova Software, the fastest growing technology brand in the cannabis industry. Cohen's focus has been driving the company's overall strategy, including its vision, go-to-market plan, and strategic development. Since joining the cannabis industry in 2016 and launching Cova commercially in 4q17, Cohen has led Cova to dominate the enterprise sector for dispensary Point of Sale, while forging client relationships with hundreds of single-store retailers across North America.
With Cova's cannabis POS and its excellent integrations with eCommerce and delivery services, the online order automatically pops up for the budtender to tender the sales, and the POS system updates inventory once payment is approved. Cova offers multiple eCommerce solutions to choose from, as per your needs and budget, and you can legally sell cannabis online stress-free while staying compliant with strict government regulations.