The cannabis industry has seen significant growth in North America since the legalization of recreational cannabis in Canada in 2017. Currently, medical cannabis is legal in 37 US states, while 21 states allow its recreational use. As the cannabis retail industry matures, there are opportunities galore for entrepreneurs, but not every cannabis business will thrive. Opening a dispensary can be a profitable venture, but many businesses also fail because they don't necessarily follow the secrets to success outlined in Cova's whitepaper on why some cannabis retailers fail. To grow and flourish in this highly competitive industry, one must follow the following six key strategies used by successful cannabis retailers.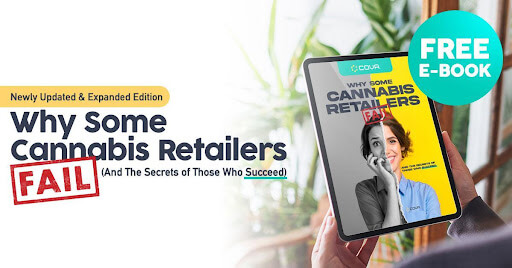 Use Cannabis Retail Data
Successful cannabis retailers leverage data analytics to inform their business decisions. They track inventory metrics such as top-selling categories and products, profit per product, inventory aging, inventory turnover, and shrinkage. These metrics help them buy and stock the right merchandise mix, optimize operations, and reduce capital locked in cannabis inventory.
With AI-powered data analytics, cannabis retailers can collate customer data, including product preferences, eCommerce search history, shopping patterns, and spending habits, and design more successful marketing and engagement strategies to increase sales.
Maintain Strong Relationships
Building good relationships with the community and customers is extremely crucial for success. This includes educating the community about safeguards in place at your dispensary and steps taken to keep cannabis out of children's hands. Your budtenders must listen to customers and communicate effectively to elevate the customer experience and build brand loyalty.
Employee loyalty is equally important, and they must be treated well. Employee retention promotes deeper product knowledge and stronger customer relationships. Profit-sharing plans at your dispensary can also create a sense of ownership, which encourages everyone to invest more heart and soul into the business.
Manage Finances Efficiently
Effective financial management is essential for the success of any cannabis retail business. This includes budgeting for unexpected circumstances and avoiding common pitfalls, such as failing to research market conditions or regulatory changes. Successful retailers anticipate market conditions and adapt strategically to any industry changes rather than following others or discounting products heavily.
Modern technology can help you make wise business and financial decisions. You can monitor your costs, sales, and profit trends at a glance with the best dispensary management software. If you need a complete financial outlook, you can integrate your cannabis POS with a financial tool such as QuickBooks online or an ERP system.
Optimize Dispensary Operations
Operational efficiency is critical in the cannabis retail industry. Successful retailers invest in advanced technology to simplify operational processes, maintain compliance with regulations, and avoid common failures, such as internet outages, power interruptions, and system crashes. 
A POS system with offline mode can prevent sales from stopping when the internet is down and sync inventory information when it comes back online. Automation in seed-to-sale tracking eliminates human error and catches compliance problems that can lead to license forfeiture. Invest in sophisticated technology to coordinate order fulfillment and inventory while maintaining a consistent customer experience across all your sales channels. 
Curate Great Customer Experiences
Providing excellent customer experiences is vital to the success of cannabis retail businesses. Successful retailers educate their customers about the products and listen to their needs. They also ensure the safety of customers, especially in high-crime areas, by implementing appropriate security measures.
As consumer behavior evolves, dispensaries are increasingly providing their customers the convenience of buying cannabis online. Also, offering cashless dispensary payments will increase your overall revenue and profits, as most consumers have become used to contactless payments and don't necessarily carry cash on them these days.
Have a Strong Brand Vision
Having a clear business plan and brand vision is essential for the success of your cannabis retail business. This includes avoiding common pitfalls and adapting to industry or regulatory changes. Successful retailers navigate market fluctuations and master dispensary operations to achieve their goals and support their local community.
In conclusion, the cannabis retail industry offers significant opportunities for entrepreneurs willing to navigate the challenges and risks of strict regulations and compliance requirements. Download Cova's e-book, "Why Some Cannabis Retailers Fail and The Secrets of Those Who Succeed", to learn more about applying the principles and best retail practices to grow your dispensary business.
---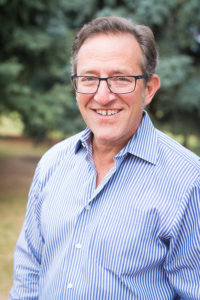 Gary Cohen is the CEO of Cova, the most trusted cannabis POS brand in North America. Having met with nearly 2000 dispensary operators from coast to coast, he leverages expert knowledge to offer cannabis retailers the support they need to get a license, pass inspection, launch a store, assess tech tools, and scale operations. Gary leads seminars on retail technology, compliance, business operations, and cannabis banking laws at the industry's largest events including NCIA, CannaCon, and MJBizCon.