by Andrew M. Halbert, Fox Rothschild
Recently, after delays in issuing any adult-use dispensary licenses, Illinois has attempted to push ahead with simplifying the application and issuance process. Interestingly, this has occurred even as recent developments in ongoing litigation indicate potential further delays in issuing the previously awarded licenses that are currently in limbo, and in one case, even threaten to upend the entire process.
Delays and Initial Lottery Announcement
On September 3, 2020, after multiple delays, the Illinois Department of Financial and Professional Responsibility ("IDFPR") announced the application scoring results for the initial 75 new adult-use dispensary licenses to be issued under the Illinois Cannabis Regulation and Tax Act (the "Act"). Only 21 of the 900-plus applicant groups had achieved a perfect score, and the available licenses would be awarded via a series of lotteries involving only those applicants. Although all 21 applicants with a perfect score were deemed too qualified for "social equity" status under the Act, there were public allegations that only 13 of the 21 accepted applicants were actually owned and controlled by people of color. 
Faced with multiple lawsuits claiming various flaws in the process, the Governor suspended the initial lottery. He announced that IDFPR would distribute Supplemental Deficiency Notices explaining where applicants missed out on points, and providing an opportunity to correct any identified issues. Unfortunately, this satisfied neither the excluded applicants nor those applicants who had already received a perfect score, and litigation continued. As of May 1, 2022, none of the proposed new adult-use licenses have been issued. 
HB 1443 and New Lotteries
In July 2021, the Illinois legislature adopted H.B. 1443 in an attempt to address social equity concerns and expedite the issuance of dispensary licenses. It established procedures for three adult-use dispensary lotteries to occur in July and August of 2021, in which a total of 185 adult-use dispensary licenses were to be issued. 
The first lottery, for 55 new licenses, included only applicants that received 85% or more of the available points. The second lottery, also for 55 additional licenses, included applicants that received a score of 85% or higher and met the ownership and control requirements for Social Equity Applicants. Applicants that qualified for social equity status solely by hiring qualifying employees were excluded from this lottery. The final lottery, for the original 75 licenses, included the 21 applicants who initially received a perfect score, as well as an additional 134 applicants who perfected their application using the Supplemental Deficiency Notice process. Although IDFPR announced the winners, none of the licenses have been awarded yet due to the ongoing litigation.
More recently, on March 15, 2022, Governor Pritzker announced another planned lottery process to occur later this year to award 50 new adult-use dispensary licenses. The proposed rules governing this process were released on March 25, 2022, and include a new, simplified online application process and an administrative review provision designed to help address issues without the need for litigation. 
Status of Litigation
As Illinois attempts to streamline its processes, three different ongoing lawsuits involving Illinois dispensary licenses have continued to progress, one of which threatens to upend the entire lottery process. 
First, Wah v. IDFPR claims that the additional points given to veteran-owned applicants create a special class of applicants in violation of the Illinois constitution. The most recent relevant development, in this case, was the stay order that prevents IDFPR from issuing any of the 185 dispensary licenses until the issues raised in Wah have been resolved, which remains in place.  
A second lawsuit, which is really a group of fourteen different lawsuits involving dozens of plaintiffs consolidated into one "supercase," challenges the application process on the basis of alleged violations of Illinois administrative law, and asks that the plaintiffs be provided additional licenses beyond the 185 currently allocated. The judge in that case recently had the opportunity to take control over the stay in Wah, but declined. As a result, the resolution of this case will affect only the parties to the case, and will not affect the larger issue of the stayed licenses. At a recent hearing, the parties discussed a supplemental lottery process for the plaintiffs that would attempt to recreate the odds that those plaintiffs would have faced in the original lottery, had their applications not been improperly excluded, and the fact that plaintiffs would need to succeed in that lottery in order to have a viable claim to a license. IDFPR and the judge indicated their belief that this lottery should occur soon so that unsuccessful plaintiffs could avoid further litigation costs. However, not all plaintiffs were amenable to this proposal, raising the issue that if none of the plaintiffs were successful in the proposed lottery, IDFPR might never be held to account for any flaws in the application process. 
Finally, a third case was recently filed that could upend the entire licensing process. That case, Finch, et al. v. Mario Tretor, Acting Secretary of IDFPR, 1:22-cv-0158 (N.D. Illinois, March 23, 2002), claims that granting additional application points to Illinois residents (as well as the Illinois residency requirements included in the qualifications for social equity status) should be deemed unconstitutional under what is known as the "dormant commerce clause" because it unfairly discriminates against residents of other states. The plaintiffs in Finch have already won a similar case in federal court challenging similar requirements in Missouri, so those watching the case closely are concerned that this court may reach a similar result. In addition, because this case challenges the constitutionality of the entire scoring process, a win for the plaintiffs could mean a reset for the entire licensing process, even affecting those 185 licenses that have already been awarded. 
All that interested Illinois applicants can do now is wait, and hope that these issues are resolved soon and licenses are finally released. Once that happens, expect a flurry of activity as those lucky enough to receive a license seek capital and expertise, with some likely to explore options for selling their newly-acquired license.  
---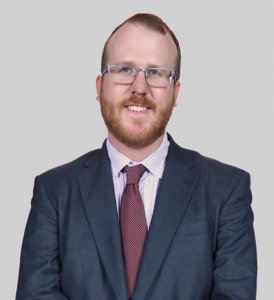 Andrew Halbert is a member of the National Cannabis Law Practice at Fox Rothschild LLP, based in its Chicago office. He focuses his practice on representing public and private clients, including cannabis companies, in a broad range of transactions including: state and local cannabis regulatory and licensing transactions; stock and asset acquisitions and divestitures; mergers; tender offers; private equity investments; reorganizations; private offerings; and financing transactions facilitated through the issuance of equity and debt securities.