New Jersey's medicinal and adult-use cannabis markets are finally starting to take shape more than ten years after the medicinal marijuana program was launched. In the span of one month, the New Jersey Cannabis Regulatory Commission ("CRC") not only announced awards for fourteen new medicinal cannabis licenses, but also, on November 9, 2021, gave the long-anticipated official notice that the state will soon begin the application process for the award of personal-use cannabis licenses.
In particular, the CRC announced this week that it will begin accepting adult-use applications for Class 1 Cultivator and Class 2 Manufacturer licenses, as well as licenses to run testing laboratories, beginning on Monday, December 15, 2021. Additionally, the CRC announced it will begin accepting applications for Class 5 Retailer personal-use cannabis licenses on March 15, 2022. While there is more information that will be forthcoming from the CRC, some major takeaways from the CRC's November 9th notice are as follows:
The CRC set forth its scoring criteria and what applicants need to provide to score full points, as well as bonus points; 

Bonus points will be awarded for, among other things, confirmation that at least one owner has been a New Jersey resident for at least five years as of the date of the application, and submission of a signed project labor agreement with a bona fide labor organization; 

Local support for applicants will be critical as a municipality may, among other things, submit its preference to the CRC for the issuance of licenses to certain adult-use cannabis businesses;

Applications will be accepted on a rolling basis, with no limit on the number of licenses the CRC will award, other than a preliminary limit of 37 Class 1 Cultivator licenses prior to February 22, 2023. These cultivator licenses will be awarded to the first 37 applicants that meet all licensing, regulatory and operational requirements, and satisfy the conditions for priority approval; 

The only exception to the above cap on Class 1 Cultivator licenses is for those applicants who apply as a "microbusiness" (there are residency requirements to qualify as a microbusiness, and operations of a microbusiness shall include no more than 10 employees; a facility of no more than 2,500 square feet; possession of no more than 1,000 plants per month; and/or a limit of 1,000 pounds of usable cannabis per month); and

Priority review and approval will be given to applicants who meet the CRC's social equity, diversely-owned, and impact zone business criteria, in addition to other metrics.
The CRC will hold a pre-application webinar on November 30, 2021 for anyone interested in personal-use cannabis licensure. The medicinal and personal-use cannabis markets have put down deep roots in New Jersey, and consumer demand is budding like never before. Don't let questions about this new regulatory landscape leave you and your business up in the air. 
---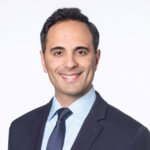 Charles J. Messina is a Partner at Genova Burns LLC and Co-Chairs the Franchise & Distribution, Agriculture and Cannabis Industry Groups. He teaches one of the region's first cannabis law school courses and devotes much of his practice to advising canna-businesses as well as litigating various types of matters including complex contract and commercial disputes, insurance and employment defense matters, trademark and franchise issues and professional liability, TCPA and shareholder derivative actions.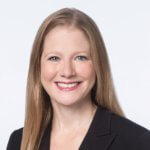 Jennifer Roselle is a Partner at Genova Burns LLC and Co-Chair of Genova Burns' Cannabis Practice Group.  She has unique experience with labor compliance planning and labor peace agreements in the cannabis marketplace. In addition to her work in the cannabis industry, Jennifer devotes much of her practice to traditional labor matters, human resources compliance and employer counseling.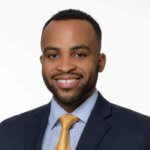 Daniel Pierre is an Associate at Genova Burns and a member of the Cannabis and Labor Law Practice Groups. In addition to labor work, he likewise assists clients in the cannabis industry, from analyzing federal and state laws to ensure regulatory compliance for existing businesses to counseling entrepreneurs on licensing issues.
For over 30 years, Genova Burns has partnered with companies, businesses, trade associations, and government entities, from around the globe, on matters in New Jersey and the greater northeast corridor between New York City and Washington, D.C. We distinguish ourselves with unparalleled responsiveness and provide an array of exceptional legal services across multiple practice areas with the quality expected of big law, but absent the big law economics by embracing technology and offering out of the box problem-solving advice and pragmatic solutions. 
Our firm is proud of its proven track record of assisting multiple clients with being awarded medical licensure in New Jersey, and continuing to counsel clients on the dynamic federal and state regulatory landscape, as well as with corporate transactional, labor/employment, real estate, land-use and other issues.
Given Genova Burns' significant experience representing clients in the cannabis, hemp and CBD industries from the earliest stages of development in the region, the firm is uniquely qualified to advise investors, cultivators, processors, distributors, retailers and ancillary businesses.