By Erich Pearson, SPARC
NCIA Board and Founding Member
Reflecting on the decades-long fight to end prohibition of marijuana, one person comes to mind this month as we look at the similar and interconnected decades-long Gay Pride movement and what it means for the LGBTQ community today. One activist largely credited for legalizing medical cannabis in California is the original "cannabis influencer" Dennis Peron. We have much to be grateful for as we remember his legacy advocating for AIDS patients in California to have access to medical cannabis.
As for my role in both of these these important causes, I arrived in San Francisco in 2000 after graduating college in Indiana. I was happy to find San Francisco to be not only accepting of me as a gay man, but also accepting of me as someone interested in the cannabis movement. In the 1990s, there were a handful of medical cannabis dispensaries operating, un-permitted and un-regulated. It wasn't until 2006 that Americans For Safe Access (ASA), Drug Policy Alliance (DPA), and Marijuana Policy Project (MPP) along with a handful of local advocates led the charge to regulate dispensaries.
A few of the most vocal advocates were veterans from the political days of Dennis Peron. Dennis was not involved in the regulatory process of 2006. It was widely known that Dennis didn't like regulations (he repeated this during the Prop 64 campaign years later). Dennis thought cannabis should be grown and sold freely, outside of an alcohol-type regulatory environment. He was right, but unrealistic – hence his waning interest in the politics of it.
Dennis did have a few friends who wanted to see cannabis regulated in San Francisco, and one was Wayne Justmann, a gay man that used to work the door at Dennis' cannabis club at 1444 Market Street. Wayne is a friend of mine today, and we worked closely together to advocate for a dispensary program that respected the existing operators, despite their "inappropriate" locations in many cases. We ultimately won this battle, as San Francisco has a healthy respect for social pioneers.
San Francisco was also the first city to regulate on-site consumption. This was allowed in order to provide AIDS patients a safe place to medicate, outside of government housing. This has proven to be a successful program, with little public resistance even today as we permit more of these lounges, primarily designed for adult-use consumption.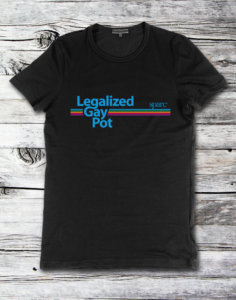 I started a free compassion program in San Francisco in the early 2000's at Maitri AIDS Hospice. We still deliver twice a month to patients there. This has been an incredibly successful program and a very rewarding experience for myself and the staff who carry it out.
Today, I don't see a lot of synergies anymore between gay progress and cannabis progress despite its intertwined history, but we at SPARC honor that history with a t-shirt claiming victory: "Legalized Gay Pot." Of course, the fight for fair treatment and equality for both cannabis and LGBTQ right is far from over, but in San Francisco, I'd say we've come a long way on both fronts. And as cannabis legalization sweep through other states across the country, we can see studies that show gay, lesbian and bisexual people being the highest level of consumers among other select demographics, showing that our communities continue to overlap.
In looking back on all of this history and progress, I am thankful for all of the advocates who put themselves forward to fight for cannabis AND LGBTQ rights – we wouldn't be here without their hard work, dedication, and selflessness. I now look forward to a future where everyone, in every state, can access the cannabis plant and be treated with respect and fairness.
---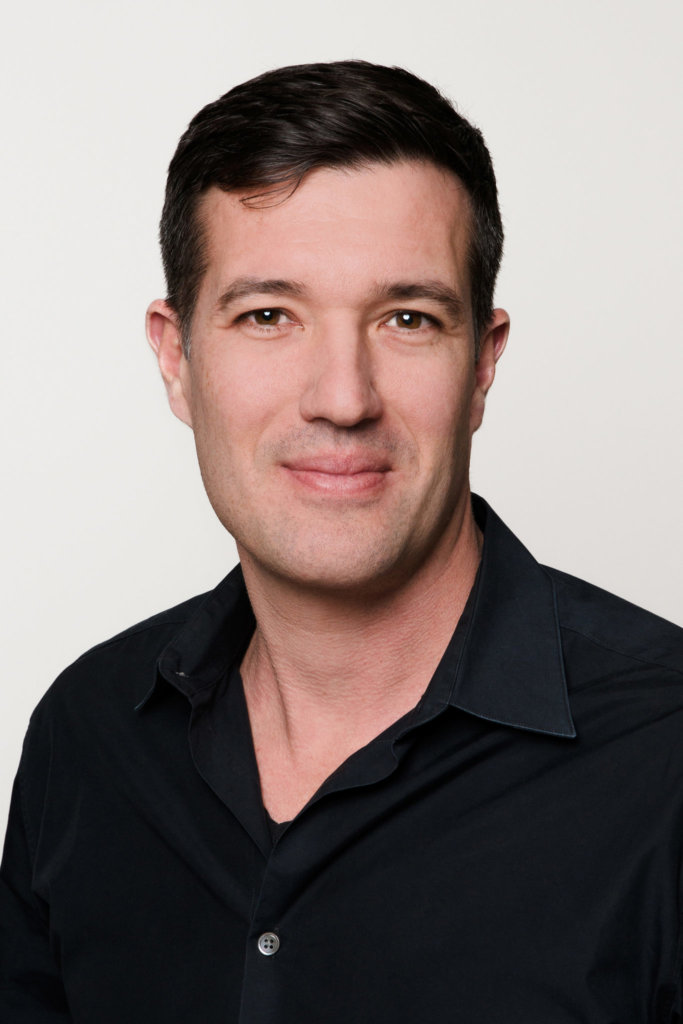 Erich Pearson is a recognized leader in the cannabis industry – a long-time advocate, legislative consultant, dispensary operator, cultivation expert, and NCIA board member.
A proponent of medical cannabis regulation, cultivation, and best practices since 2000, Erich served on the San Francisco District Attorney's Medical Marijuana Advisory Group and consults on state and local medical cannabis policy and legislation.
Erich was instrumental in the passage of both San Francisco's Medical Cannabis Dispensary Act and the law enforcement "lowest priority" resolution of the San Francisco Board of Supervisors. As a result of Erich's work he was appointed in 2007 by Supervisor David Campos to sit on San Francisco's Medical Cannabis Working Group.
In 2010 Erich launched SPARC, a nonprofit medical cannabis dispensary providing safe, consistent and affordable medical cannabis to patients in San Francisco. SPARC provides high quality, lab-tested cannabis to qualified patients, and collaborates with local hospices, residential care facilities, and dispensaries to successfully supply medical marijuana at no cost to seriously ill patients.
How does SPARC do it? By growing cannabis more efficiently. Erich's expertise is constructing and managing large indoor cultivation facilities. With a robust Research & Development team, Erich is meticulously focused on developing the optimal environmental recipe for high-yield cultivations using unique systems of lighting, ventilation and design.
SPARC is a Founding & Supporting Member of NCIA.
Erich holds a BS in Construction and Project Management from Purdue University.