by Johnathan McFarlane, Director of Strategy at Hybrid Marketing Co
Amidst the coronavirus outbreak, cannabis dispensaries across the U.S. are posting record sales numbers. Many people are stocking up on what they consider to be the essentials. While we are always excited when our clients see increased sales, we need to emphasize the following:
Do not trade a short-term jump in revenue for the long-term damage you can do to your customers, employees, and community by continuing to operate your business as usual. It is NOT business as usual for most Americans right now, and precautions need to be taken by dispensaries that are continuing to operate. 
Be ahead of the curve. Be proactive with the measures we outline below rather than just responding to coronavirus restrictions when you are required to. It shows that you put your customers and staff's health ahead of profit… Which you should be doing anyway. Being the first in your market to voluntarily adopt these precautions is newsworthy, and you may be rewarded with some media coverage if you spin it right. 
Cannabis is a medical necessity for many of your customers, whether they do their actual shopping on the rec or medical side. And your employees are depending on their jobs to continue to support their families during this very difficult time. That's why we encourage dispensaries to continue to serve their customers and staff but to do everything in their power to reduce the risk of spreading COVID-19. And while there is no way to eliminate the risk entirely while continuing to operate, there are many things you can do to reduce the risk of spreading the virus amongst your staff and customers. 
Encourage online ordering
If your dispensary is in a market that offers online ordering, offer incentives to encourage customers to do this. Make sure you send e-blasts and text messages advertising the incentive, and include a pop up on your website promoting it. 
Offer curbside pickup or delivery
If you're in a state that allows it, like Michigan, offer curbside pickup. Many places already offer delivery. Either of these are far better options than allowing people into your store, and should be encouraged with an incentive. If you need to beef up your delivery staff, remember that there are many, many folks in the service industry that are now desperately looking for work as restaurants and bars are closed down. If you're in a market that allows curbside pickup, delivery, and/or order ahead, then considering shutting down in-store purchases completely. 
Limit the number of people in your waiting room and/or store
Social distancing is the mandate across the entire country, so reducing the number of people physically in your dispensary at any one time is critical. Consider a "call-back" service, similar to how many restaurants operate their seating. Customers give you their name and phone number and are added to a list. They can then go wait in their car until you call them to come into the store to make their purchase. It slows down the customer flow but will drastically reduce the number of people in close proximity. 
Require hand-sanitizing before entering the store
This one is simple! In most states, dispensaries have the right to refuse service to anyone for any reason. Have an employee stationed at the door and require customers to apply hand-sanitizer before entering the premises. Refuse service to anyone that won't use the hand-sanitizer. 
Rotate staff on "round-the-clock" cleaning
Every business that remains open should be conducting a deep cleaning multiple times per day. Critical to that is sterilizing the "problem spots" that are most commonly touched by customers and staff inside your store. Light switches, door handles, credit card terminals, ATM buttons, and computer keyboards. If you have a location and staff large enough to support it, then consider round-the-clock cleaning of the interior. 
Shut down your store 
Drastic times call for drastic measures. Pro-actively closing down your cannabis dispensary even before it's required by law may be the best option for some business owners. In certain markets, it may be the only responsible choice. Consider the fallout and permanent damage to your business if a customer or employee is infected, gets seriously ill, or dies because of an interaction they had in your store.
It's important to keep in mind that this jump in sales and/or complete closure are only temporary. Regardless of what you do with your dispensary, consider the long-term implications of your business choices.
When things do return to normal, how will your stakeholders view your actions or inactions? 
If you must close your dispensary, keep your community close and engaged. Consider offering formal and informal virtual events, merch giveaways, contests, or educational webinars. There are lots of streaming and collaboration tools available, including many that are free or nearly free.
---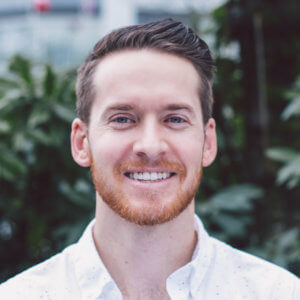 Johnathan McFarlane is the Director of Strategy at Hybrid Marketing Co. Hybrid Marketing Co is a Denver-based branding and marketing agency that specializes in building custom strategies that supercharge growth and drive revenue. Working with brands and businesses across the U.S. and Canada, Hybrid's partners run the full-spectrum of the cannabis world including dispensaries, manufacturers, cultivators, and ancillary businesses. Visit hybridmarketingco.com to learn more about the Hybrid approach. 
We have plans in place with several of our clients to maintain their brand visibility if a total shutdown is necessary. We are offering completely free continuity-planning sessions for any cannabis business that is worried about their future.