By Dr. John Oram, CEO & Founder of NUG
Laboratory testing regulations for the cannabis industry have been consistently inconsistent, leaving companies struggling to adapt. In the early stages of California's legal medical marijuana market, labs limited testing to potency, disregarding purity, which put patients at risk. When California legalized adult-use, regulators drastically and rapidly increased testing requirements and purity standards, leaving many producers struggling to adapt.
But despite the frustrations that may arise from convoluted cannabis testing requirements imposed in many states, it is essential that the growing adult-use and, of course, medical cannabis industries ensure that their products across the board are reliable, safe, and pure – free of contaminants such as heavy metals, mold, and synthetic pesticides – and that levels of THC and CBD are accurately labeled.
Companies can prepare for more stringent rules, while being confident in both the purity and potency of their products, by selecting a trustworthy lab to fit their needs, and by developing a lasting relationship with that lab. Once a brand has chosen a lab that they are comfortable with and whose results have proved to be credible, it's important to stick with that lab rather than play the field.  
The first step is to develop a thoughtful selection process to find a lab that best fits your company's needs and goals. Take the time to meet with various lab teams and have in-depth conversations about their experience, equipment and technology, and operating strategies employed to test for product quality, purity, and safety. This is not the time to take shortcuts, nor should you base your lab choice solely on price and turnaround time. With regards to the latter, a great lab may need a week or more to thoroughly test a product and confirm its purity and potency. The lab is simply doing its due diligence to ensure a company can be fully confident in the products they put forth in the marketplace.
Once you've chosen a lab that will work best with and on behalf of your business, consistently stay in touch with the lab team. Build relationships with account representatives so they can fully understand your products, so you can understand the progress the lab is making throughout the testing process, and together be fully prepared to address any issues that may arise. For instance, if there is an expected delay, companies who have stayed in regular contact with their lab of choice can be ready to prevent problems relating to supply chain and inventory.
Fostering a strong relationship with a reputable, objective, third-party lab is another way for brands to distinguish themselves from the pack within the legal market, and to encourage consumers to forgo the illicit market and instead place their trust in high-quality, licensed products that have been properly tested. Companies can add test results to their product labels and their websites for full transparency.
By carefully selecting a lab and learning to seamlessly work together, brands can not only adapt to stricter testing requirements, but can potentially use the increased regulations to their advantage by establishing consumer confidence and by going above and beyond regulatory requirements.

---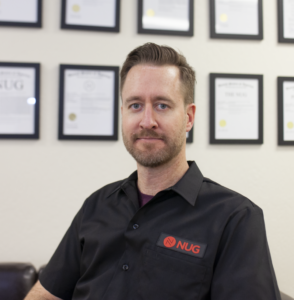 Dr. John Oram, Ph.D., is CEO & Founder of NUG, an Oakland-based, vertically-integrated cannabis company with strong historical growth and performance. Founded in 2014, NUG continues to expand and diversify its portfolio, which includes world-class R&D, state-of-the-art cultivation, extraction, and distillation facilities, one of California's largest wholesale cannabis distributors, and the new, unparalleled NUG retail store experience. Follow NUG on Facebook, Twitter, Instagram and YouTube.