by Bryan Passman, Co-Founder and CEO of Hunter + Esquire
As COVID-19 swept across the globe, shutting down countries, there was an unexpected side effect taking place in the cannabis economy. Many cannabis companies that may have made hiring or operational errors have used the pandemic as an opportunity for correction even as they are staying open and deemed an essential service. Companies who over-hired based on "what if" scenarios of possible growth have used this to exit or furlough unexpecting employees with little to no explanation why.
Working in the cannabis executive recruitment space for several years (and being in the people business for decades), this is heartbreaking to see and hear. New hires should be based on new and real business needs grounded in data and facts instead of staffing up because a company is hoping for amazing growth. Companies using this pandemic as a correction must be more transparent and human in their actions. Acknowledge and realize some employees are losing their jobs (sometimes after stellar performance reviews) with little to no severance and little explanation. However, we all can learn from this experience and make some changes to how we operate moving forward.
Treat people as you would like to be treated.
The impact of a bad employee exit has a trickle-down effect. There's a lot more good to come from understanding that former employees, along with their family members, friends, and colleagues, are all potential consumers, investors, and future employees. The (relative) smallness of our cannabis economy should be further inspiration to behave accordingly towards others during this time of crisis. When an employee is let go in an unprofessional manner, it impacts the morale of those employees who are still with the company. Relationships matter. We're not saying that there isn't a need to let people go and make organizational changes; you're still running a business. Look for ways to make an unpleasant experience more positive. Furlough some people instead of flat out laying them off, and then communicate a lot with them during the time they spend in that holding pattern for you. Evaluate performance over salary when deciding on cutbacks. Consider bringing in an Industrial Psychologist to speak with your remaining employees who are probably suffering emotionally and thinking they're next on the chopping block. Offer more perks to show that you care. Reach out to those individuals who are no longer with the company and see how they're doing. Offer to pay for resume writing services or actively connect them to career support services or recruiters.
Invest in a strategic HR or Human Capital position.
You need a dedicated strategic HR leader in your organization to help guide your company vs. simply hiring an HR body to keep you out of a courtroom and to keep your files organized! This is a critical role, often overlooked by young and growing companies. Employees are the most valuable (and only appreciating) asset in an organization, and they can make or break an organization. Companies spend a lot of time and money on M&A diligence, vetting strategic partnerships, etc. However, many miss putting the same consideration into their human capital management. Hiring, training, and retaining best-in-class talent provides some of the best ROI for any organization, and that requires an individual (or entire department) dedicated to the recruitment, onboarding, training, continuous employee relations activities, and ultimately increasing employee happiness and effectiveness. 
Evaluate Everything
Every company is looking to save money and improve their operations. Take this time to evaluate your current operational partners critically. Are you paying too much in additional fees? Are you getting the ROI you expect? Use this time to interview and seek out new partners who might be a better fit. What are the pillars of your culture? Is your leadership team the right mix? Do you have the right people on board to steer you toward the culture and future you hope for? Who do you want to attract to the organization? You may need to take some time to reflect and make some adjustments to the culture or team members to build the company you aspire to be.
Moving forward, companies who survive this can come out on the other side with better processes for employee hiring, onboarding, training, management, and retention. Many of us are in this business for the love and respect of the cannabis plant. Cannabis is a great connector of people, and this is an opportunity for us all to shift our operations to pay tribute to that fact and to improve our human relations processes.
---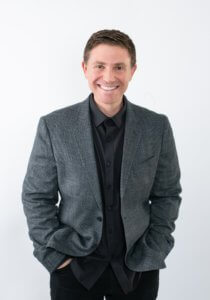 Bryan Passman is a father, a husband, a trailblazer, and Co-founder and CEO of Hunter + Esquire. My professional background before launching H+E was entirely in retained executive search for 18 years in MedTech/Pharma (15 yrs) and Food and Adult Beverage CPG (3 yrs). My deep knowledge of those highly regulated and nuanced industries has helped H+E significantly understand the needs and wants of our cannabis clients. My deep and genuine networks within those industries have helped us deliver that rare talent "unicorn" our clients desire to fit their particular needs. My client-first approach helps us provide a very customized, white-glove, headhunter treatment to client and candidate.