by Matt Finkelstein, FutureSense LLC
Gain access to the latest information, trends, and data. DOJ compliant, unbiased, and ready for use.
The Cannabis Compensation Survey is back in action for its third year and is open for respondents thru mid-March of 2022.  
Produced by FutureSense LLC & Marijuana Business Daily, the project will continue to be supported by Green Leaf Payroll & Business Services and is endorsed by the National Cannabis Industry Association. This year, the team has also added Western Management Group – a global leader with decades of experience in designing, developing, and executing compensation and benefits surveys – to assist with data management, calculations, and survey development.
Participation in the survey is vital. Individuals and organizations throughout the industry are realizing the value these results provide. Providing data benefits employees, employers, and the industry as a whole. Participation is easy and confidential – this survey follows all DOJ guidelines regarding confidentiality and anonymity to ensure unbiased results.  
To comply with DOJ antitrust regulations, we welcome organization-wide submissions only and cannot accept individual submissions from sole employees. HR, payroll, and compensation department employees will have access to this data, as well Executives and Owners. Please contact us if you need help with coordinating participation from your team.
This year, the survey will also be focusing on the most critical and unique positions in the cannabis industry. While we recognize that all data is valuable, there are readily available survey sources for certain non-specified or non-industry-specific positions. We aim to produce the most robust and accurate look at the positions that matter most.
Enrollment is open through March 2022. Data submission kits will be sent out starting mid-February 2022 and due back by mid-March 2022. The final results will be published in May 2022.
For more information, to sign up to participate, and to download the 2021 Final Report, please visit https://content.futuresense.com/2022cannabiscompensationsurvey
Other highlights/news for the 2022 survey:
Improved Data Submission Kit (DSK) – we have redesigned the DSK, making things easier to provide data and match jobs. We will also have job descriptions and leveling schema ready to assist with the job matching process.
Focused benchmark job title list – we are honing in on the most critical and unique jobs in the industry. With other survey data readily available for non-industry-specific jobs, we hope this will make things easier and more efficient for all participants to provide their data. The final report will have clearer and more established benchmark job titles and corresponding descriptions.
The addition of Western Management Group expands capacity to field, aggregate, and analyze data

Brand transition – FutureSense will be dropping its cannabis-forward brand

BlueFire Cannabis by FutureSense

, simplifying any naming confusions
PARTICIPATE IN THE SURVEY
---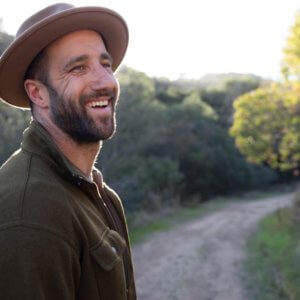 FutureSense® is a consulting firm specializing in the areas of organization and people. FutureSense provides holistic people strategies that improve business performance. Our specialties include business strategy, motivation and rewards, executive, employee and sales compensation, organizational and individual assessment, leadership development and coaching, human resources, communications, change, and sustainable transformation. Visit us at www.futuresense.com
Matt Finkelstein is a Consultant with FutureSense LLC and the primary project manager for the Cannabis Compensation Survey. He has a passion for both people and plants – combining years of experience in the organic farming and cannabis communities with his work in people strategies and HR consulting. He believes in the power of cannabis to heal and strengthen individuals and communities alike, and actively works to help cannabis businesses thrive. Connect with Matt on LinkedIn: www.linkedin.com/in/matt-finkelstein-972253179 or email him at matt@futuresense.com.