By LaKia Bourne and JoAnne Williams, Green Space Accounting 
Every entrepreneur knows that staying ahead of business demands is challenging and time-consuming. Unless you have access to enough capital to hire a large team of dedicated employees, you'll probably have to juggle a wide range of tasks. From promotional marketing to financial forecasting, it seems cannabis business owners always have their plates full.
With this being said, it's important to understand that taking on too many tasks at once can have negative consequences. The quality of your work is likely to suffer, and you could end up making mistakes that impede your ability to drive growth. Not to mention, doing everything on your own can leave you feeling tired and burnt out.
Unlike companies in many other industries, the cannabis industry is closely regulated, meaning entrepreneurs have to conduct rigorous administrative work. Failure to stay on top of state regulations could result in reputational damage, lost revenue, and even the loss of your business.
So, what's the solution? Whether you're a grower, manufacturer, or dispensary owner, outsourcing your accounting burden could significantly lighten your workload. As well as ensuring your accounts are accurately maintained, enlisting the services of a reliable firm will free up time for other important jobs, such as product and vendor management, marketing and promotion, partnership-building, and much more.
Of course, you shouldn't rely on the first accounting firm you stumble across to look after your financial affairs. As an entrepreneur in the cannabis industry, you must find an accounting firm with knowledge of the sector – and, of course, a non-judgmental approach to hemp and cannabis sales. 
This article will explore three key ways working with a cannabis-oriented accounting firm could significantly improve business outcomes. 
1.
You'll Maximize Profits by Knowing Your Numbers
To see long-term success in your business endeavors, it's important to know your numbers forwards and backward. Your financial records tell the story of how your company has evolved from start to finish. If you don't have a comprehensive understanding of your business's story, you're not getting the full picture. 
By hiring an accountant, you can rest assured knowing that you have someone on your team to oversee all of your accounting and record-keeping initiatives. An accountant will keep track of tax costs, payroll expenses, retirement plan costs, office equipment purchases, marketing & promotional fees, and much more. This means you can avoid unnecessary expenses and ensure your business is as fiscally responsible as possible. 
If you're overspending, they'll help you cut back and offer valuable advice about maximizing profits while fulfilling key business goals. If you're prone to overspending or don't feel confident with complex mathematics, hiring an accountant could represent one of your smartest business moves.
2.
You'll ensure your business remains compliant with state and federal laws
The rules and regulations surrounding cannabis sales can be confusing and hard to follow. While many states have legalized the sale of medical marijuana, the substance remains a class 1 substance under federal drug laws. Because of this, there is uncertainty surrounding whether banks should service clients working in the cannabis industry and how to handle the Internal Revenue Service's (IRS) tax regulations surrounding "illicit substances." 
By selecting a skilled accountant with knowledge of the cannabis industry, you can avoid such confusion and avoid penalization. By hiring the services of a company like Green Space Accounting, you can ensure the following:
That setting up your bank accountant is quick and easy:

An accountant will know which documents to bring when setting up a new bank account, including your marijuana license, information about your sales tracking system, legal documents about operating agreements, Employee Identification Numbers (EINs), Articles of Incorporation, and more. Failure to present such documents could slow down the process.

That you remain compliant with tax code 280E:

This rule states that taxpayers cannot claim deductible expenses related to the sale of illicit substances such as cannabis. Given that cannabis remains illegal on a federal level, it can be tricky to get around this law and make the most of business-related write-offs. Fortunately, you can write off expenses related to the cost of goods sold (COGS), an exception that your accountant will help you navigate to ensure you hang on to as much profit as possible.

That you maintain a healthy relationship with your bank:

Hiring an accountant will help you maintain an open and honest relationship with your bank, as they will know precise details about your incoming and outgoing expenses. Failure to provide accurate numbers or meet regularly to discuss the details of your accounts could make your business seem untrustworthy. In the long term, this could lead to legal issues or the closing of your account.
3.
You'll have time to focus on core business tasks
One of the primary reasons entrepreneurs outsource tasks is to make time for the creative aspects of growing a business. Driving business growth requires much more than smooth day-to-day operations and well-maintained accounts. It also requires the ability and motivation to set your business apart from competitors and present customers with dynamic new offerings. 
Doing the creative work involved with entrepreneurialism is tricky if you're faced with a pile of administrative tasks. By enlisting the help of a professional accounting firm, you'll enhance the quality of your business's accounting work while freeing up plenty of time for other tasks, such as:
Expanding your product line or service offering

Selling your products across new platforms

Investing in customer acquisition

Conducting industry research

Researching new business tools

Drawing up a growth plan

Generating new business models
The Bottom Line
Managing the financial side of your business can be daunting, complicated, and most of all: stressful. If you own a business in the cannabis space, it's wise to consider outsourcing your accounting initiatives to an industry professional. 
Whether you are a start-up, a growing business, or a multi-state operator, specialized firms like Green Space Accounting can help you with intimate knowledge of cannabis rules and regulations.
---
Green Space Accounting is one of the leading cannabis accounting, tax, and advisory firms in North America. Our client service philosophy has helped forge an excellent working relationship with dispensaries, grows and ancillary businesses in the space. From accounting and tax services to business consulting and financial planning, we possess the knowledge and experience needed to assist you with your current and future needs.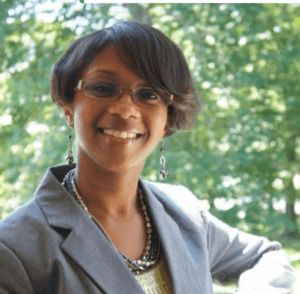 LaKia Bourne has 20+ years of experience as an accomplished and trusted accounting professional. As a women-owned and minority-owned accounting firm, LaKia has a passion for working with other small businesses and engaging in the local community, and her values drive her overall career goals and mission to uplift businesses and encourage financial competency through reliable accounting services.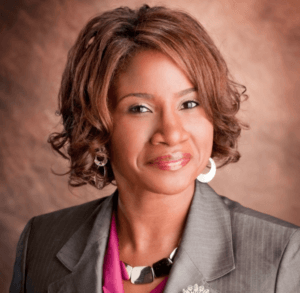 With her exceptional credentials and years of accounting experience, JoAnne Williams is a leader in every area of accounting and business consulting. Driven by a deep commitment to client satisfaction, JoAnne has helped non-profits and businesses of all sizes across various industries. Client satisfaction is her number one goal, making her a leader in every area of accounting and business consultation.