by Henry Finkelstein, CEO and Founder of Cannabis Big Data
Key Highlights:
For cannabis investors focused on private companies, larger deal flow means better investments

Vetting cannabis companies is complex, time-consuming, and expensive

Using a data-driven deal analyzer automates top-level due diligence, resulting in more deals processed, better fits, and overall higher returns
The emerging cannabis industry is in a state of rapid growth – over 30% compound annual growth rate (CAGR) for the next 5 years – and investors are starting to really pay attention. Angel investors, venture capitalists, and private equity groups are raising funds dedicated to cannabis and they're starting to grow their portfolios.
To make smart investments, investors of all shapes and sizes need to review a large volume of deals to find the best picks that fit their investment strategy, often referred to as their investor or portfolio "thesis." But wading through all those decks and conversations can be very difficult and draining.
Investors (and businesses) lose time, energy, and money qualifying and chasing poor fit deals
Cannabis investors spend tremendous amounts of time and energy talking to and qualifying potential deals, only to realize much too late in the process that this company is not a good fit.  Although every conversation yields an opportunity to learn, some conversations are much more interesting and productive than others. In the worst case scenario, investors don't realize the deal is a dud until after deploying capital, resulting in direct portfolio losses.
No one, neither investors nor businesses, wants to waste their precious resources on deals and discussions that will go nowhere. More importantly, these wasted resources result in overall market friction that reduces the rate and acceleration of industry growth as well as investor return on investment (ROI). Double whammy!
So any investor that can review more deals faster, and quickly isolate the most relevant opportunities to pursue further, has a considerable advantage in snapping up the best investments before others get a chance.
Maximizing cannabis investment ROI requires a data-driven deal flow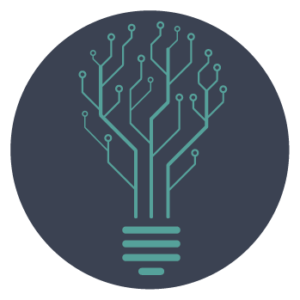 From our first-hand experience raising capital, as well as second-hand experience talking to investors, one of the biggest challenges is quickly and efficiently identifying a good match on industry vertical, business focus, traction, and values. Beyond these foundational considerations, the next round of challenges revolves around product-market fit, growth potential, and deal terms.
Simply put, there is a standard list of 15-20 questions that every investor should ask a prospective investment (and every company should ask a prospective investor). But these questions can drag on for multiple discovery conversations or documents, ultimately wasting time and energy on both sides.
Some investor platforms, such as Leafwire or Arcview, ask a small set of these questions to help grease the wheels. Cannabis Big Data uses a deal analyzer that algorithmically matches investors & potential deals based on self-reported preferences. Think of the tool like Match.com for investor deal flow with a compatibility score based on profile overlap.
Regardless of the platform or format, investors that have an automated, dynamic way to speed up their deal flow will be able to review more deals faster and find the best companies that fit their thesis. It also means investors have more time for due diligence on the highest value deals, ultimately resulting in higher portfolio returns from investing in stronger, more aligned companies.  
For entrepreneurs, a standardized set of investor questions means more time and mental space to focus on developing their product or service and growing their customer base. For the industry, accelerating investment due diligence means less friction in the capital markets and happier humans doing more meaningful work with more time to care for themselves, their customers and their families.
Bonus concept: data-driven investors empower long-term success with historical machine learning & predictive modeling
Beyond the immediate and impactful value of a data-driven investor thesis to save time, energy, and money for both investors and businesses, there is also a longer term impact and benefit to cannabis capital bearers.
Over time, cannabis investors can run historical correlative analyses identifying the core considerations that are most likely to impact success and, most importantly, returns on investment. Said in the lexicon of a data nerd, this is a machine learning protocol and predictive model with historical data-driven deal assessments as a training dataset. In plain English, this is a computer algorithm that looks back in time, figures out what worked and what didn't work, and applies those lessons learned to the matching score for future potential deals.  
Overall, what's true for companies is true for their investors: those most adept at activating their data will quickly dominate the market. So investors need to consider an automated deal analyzer to save time, energy, and money in the short-term while also get smarter picking the best bets that yield the highest returns in the long-term.
---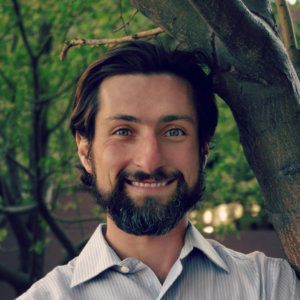 Henry Finkelstein, CEO & Founder of Cannabis Big Data, empowers colleagues and clients by spinning data into gold with intuitive, actionable insights. After working in e-commerce, consulting, healthcare and government contracting, Henry saw the opportunity to create a modern-day data toolkit for cannabis businesses that connects the data dots with one-click reports & dashboards that help companies earn more and stress less.
Henry's person-centric approach to the power of data is summed up as "Let's count what counts & celebrate our successes because the only relevant data is actionable data."