by Albert Marks, Cannabis Facility Construction
As more investors consider the cannabis industry as a growth market, the need for cannabis cultivation facilities, processing centers and dispensaries is projected to rise to keep pace with demand.
A report from New Frontier Data projects that by 2020 the legal cannabis market will create more than a quarter-of-a-million jobs. These are more than the jobs expected to be created from manufacturing, utilities or even the U.S. government, according to the Bureau of Labor Statistics.
Forbes magazine estimates that medical marijuana sales are projected to grow to $13.3 billion by 2020. With this growth will be the need for quicker, cost effective construction with investors likely to consider the remodeling option.
There is value in remodeling the interior design of existing abandoned or non-productive buildings into state-of-the-art cannabis facilities that can be brought to life quickly and on-budget so that the facility becomes a new source of jobs and tax revenue for the area. This is a popular option for investors looking to tap into the burgeoning cannabis market.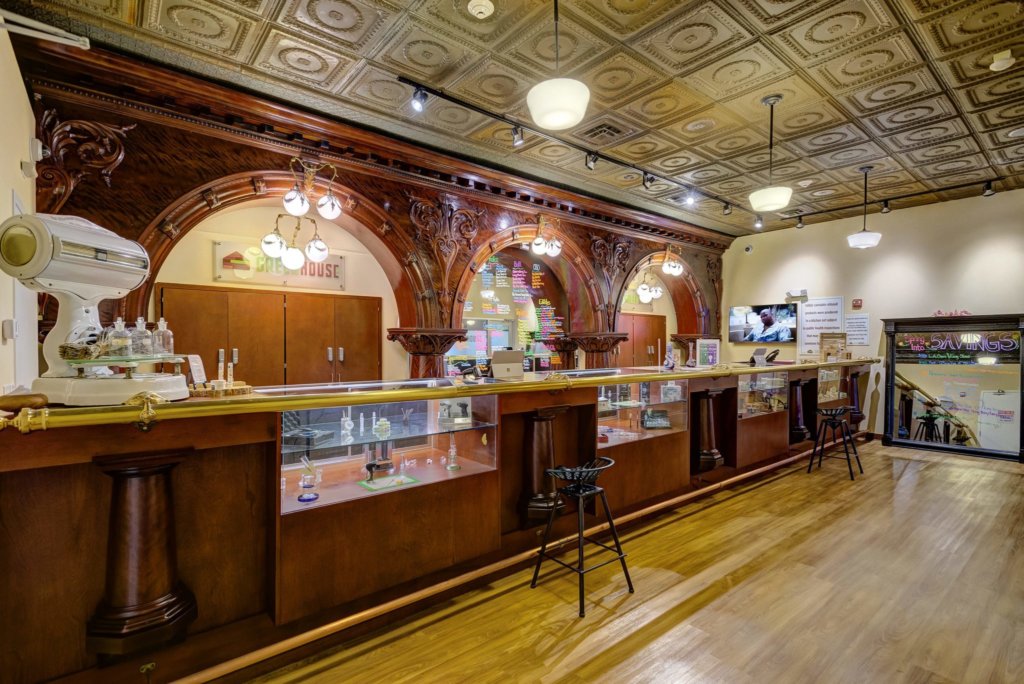 Cannabis businesses have to keep track of many moving pieces in the name of compliance, growth and sustainability. Industry experts are seeing value in integrating processing and cultivation at the same site, which can open the door for better quality control. A well-designed cannabis process goes far beyond just extraction; it overlaps heavily with cultivation on the front-end and product development on the back-end.
Security is a growing issue for cannabis dispensaries, cultivation and processing facilities. According to Security Sales & Integration magazine: "Once the products reach the warehouse or dispensary shelves cannabis companies rely on advanced security systems including visual and audio surveillance to protect their valuables and even their license. In order to prevent diversion of product, most state cannabis regulations require growers, storage facilities, processors and dispensaries to have advanced video security systems."
Cannabis facility building contractors are charged with integrating top level security measures into their renovation. This is not only relevant to cultivation facilities, but also processing facilities and dispensaries. This builds confidence with clients and investors.  
When building a cannabis cultivation facility, it is critical to understand that local codes are constantly changing as local building and fire departments try to keep pace with the rapid rate of changes in the industry. Rather than try to wade through these regulations, it is important to consult with a contractor who is experienced in the industry and is current with the latest changes.
Here are a few examples of buildings remodeled into high end cannabis facilities:
CFC renovated a 5,200 square-foot dispensary in Morris, Illinois that evokes old world charm, including a bar that originally was constructed in the Anheuser-Busch pavilion at the 1893 Chicago World's Fair. The dispensary was originally the Rockwell Inn.
According to Mitch Kahn, CEO and founder of Grassroots, a national leader in medicinal cannabis, "It really is just a neat building with character that we wanted to keep, from the tin ceiling to the bar that's over 100 years old, and retrofit it to our purposes. We saw the promise of remodeling an old building and turning it into a modern facility."
A remodeled 40,000 square-foot cultivation facility in Illinois that was formerly a roller skate manufacturing facility. The facility was positioned in an Enterprise Zone that saved the dispensary owner more than $300,000.
Investors looking to build cultivation, processing and dispensary facilities, particularly in controlling construction costs, should:
Know there is an art and a science to converting raw materials of cannabis and finished products so any construction must meet all state regulations and local fire and safety codes.

Find a partner that can manage

security infrastructure

and planning as well as permitting and compliance support. It is critical to balance safety and customer-engagement.

Hire general contractors that will work on a fixed sum in lieu of a percentage of construction. This is especially important when it comes to a partner who will closely watch trade contractors to ensure they provide the best possible solutions, taking into account time and money.   

Work with a partner that will watch their back from a relationship standpoint, not just the transaction.
---
Albert Marks is Client Relations Manager for Cannabis Facility Construction based in Northbrook, Illinois. Albert currently works with clients in three states, including Illinois, Wisconsin, and Massachusetts. Marks draws on his extensive knowledge of social media and digital marketing. He oversees the company's blog, LinkedIn, Facebook, Instagram, and Twitter profiles. Marks is trained in using the SalesNexus CRM software, which he has used to make connections while working with clients, industry partners and trade partners in the residential, commercial, retail, restaurant, exterior and cannabis verticals.