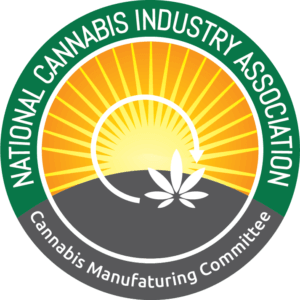 The future is coming and the cannabis (marijuana and hemp) industry is uniquely positioned to offer innovative approaches to best management practices in its manufacturing sector. In 2021, the National Cannabis Industry Association's Cannabis Manufacturing Committee formed a new group focused on addressing sustainable practices, legal protections, and policy considerations to future-proof your cannabis manufacturing business. The series, Future-Proofing Your Business, will consist of blogs, podcasts, and expert panel discussions focused on providing insight into the coming regulations, processes, facilities, and consumable products. 
Extracts
With the coming vaping emissions and vape product potency regulations, the Future Proofing subcommittee will offer their expertise on what to expect and what manufacturers can do to support compliance and help protect the environment and public health. The outbreak of vaping-related respiratory illness in late 2019 demonstrated the damage a few bad actors can do in a marketplace where regulated and unregulated producers compete for consumer dollars. The committee will discuss these issues and more as manufacturers and regulators work together proactively to protect consumer health.
Processes
Manufacturing processes are evolving as the scientific understanding of cannabis consumables and their various effects and treatments deepens. In their efforts to protect environmental and worker health both inside and outside of the processing area, manufacturing best practices are changing. Regulators are also beginning to determine the standardization of these various processes in an effort to retain product quality without jeopardizing human and environmental health and safety. And new forms of competition will demand an increased focus on protecting intellectual assets. This second part of the Future-Proofing Your Business series will unpack sustainable manufacturing process design including software, equipment, and materials offering recommendations for regulatory approaches. 
Facilities
Building on the processes deployed in the future of manufacturing cannabis (marijuana and hemp) products, facilities will also need to consider more efficient design strategies to reduce the use of energy & waste, increase product safety, and safeguard worker and community health. The rapid pace of energy efficiency technologies development for all utilities means most industries, not just cannabis, are playing catch up. Automation is redefining the best practices surrounding product and employee safety. Increasingly stringent testing standards are demanding greater care for waste and community health. The committee will offer their insights into the technologies and practices that are becoming popular in this multi-industry-wide push for sustainability. 
Biosynthetic Manufacturing
The final topic to be addressed by the new Future-Proofing subcommittee in their 2021 series, will take a detailed look into the future of manufacturing techniques, specifically the use of biosynthetic manufacturing and how this will impact the industry. Tune in to learn more about bioreactors and their application for the concentrate market and genetic modification to cannabis (marijuana and hemp) consumable products.
Prepare to check out the first part of this integral Future-Proofing Your Business series brought to you by the Cannabis Manufacturing Committee. 
Coming, February 2021.