By Nicole Cosby, Chief Data & Compliance Officer at Fyllo
Two Thirds of Companies in Highly Regulated Industries Such as Cannabis Say Compliance Is Key Barrier to Growth
Not long ago, the role of the General Counsel with regard to compliance in highly-regulated industries was largely about setting up sensible guardrails. The job was to ensure a solid approach focused on good reporting, defensible "best-effort" internal practices, and a rock-solid audit trail. The words "compliance" and "growth" wouldn't be used in the same sentence.
However, according to a study Fyllo recently completed in partnership with The Harris Poll of more than 300 compliance leaders, nearly two-thirds of heavily regulated companies agreed compliance was the critical factor blocking growth. In fact, compliance issues ranked as a bigger barrier than having the right strategy or even capital to fuel growth. This belief was shared by companies as small as local cannabis start-ups managing rapid growth and global banks with deeply-experienced compliance leaders.
One of the biggest factors cited by compliance professionals is the inability to adapt quickly. Nearly two-thirds (61%) did not believe their organizations could adapt quickly to sudden changes in regulations, with 28% pointing to outdated technology as the cause.
Patchwork Legislation is a Significant Pain Point
When taking a look even closer, managing regulations across jurisdictions is a significant pain point for compliance professionals, with 76% citing that decentralization of regulatory information is a challenge. The majority of professionals discussed how complicated it is to decipher between local and state laws. More than half of respondents (51%) even went as far as to say that the number of regulations their organization needs to keep on top of is unmanageable. Moreover, the dynamic nature of regulations even has these leaders questioning their own compliance. 
For cannabis operators, even basic functions of marketing and advertising are so restricted by location that it would take a literal army of compliance officers to humanly tackle the problem on a day-to-day basis.
Among companies in highly regulated industries, data for privacy regulations (59%), product-related regulations (45%), and marketing or advertising-related regulations (44%) are the three most common areas where regulatory or compliance issues are the most difficult to balance with business processes.
What risks must General Counsel (GCs) guard against?
| | |
| --- | --- |
| Growth risks | Market expansion and innovation may be constrained |
| Opportunity risks | A lack of awareness of pending regulatory shifts that may open new opportunities may leave your company unable to respond quickly enough |
| Reputation risks | Companies with a poor track record may face harsher scrutiny from the government. In cannabis, this might make obtaining new licenses in new geographies slower and more difficult |
| Revenue risks | Every compliance misstep risks delays in products getting to shelves, or worse, requiring product to be destroyed. Every delay and loss of product results in lost revenue. |
| Cost risks | Keeping up to date with ever-changing regulations is costly and difficult, particularly for understaffed compliance departments |
Compliance Missteps Go Beyond Financial to Reputational
While compliance citations have become the norm, with companies being cited on average 12.6 times for noncompliance over the past five years, the ramifications of those missteps reach far beyond fines.
Nearly two-thirds (73%) say that key stakeholders like consumers, employees, and regulators have lost trust in a company due to compliance issues, and almost half (49%) say it results in higher costs to attract new customers and investors.
Use Technology to Turn Compliance Into a Competitive Advantage
The emphasis on growth demands a different approach that encompasses both defense and offense. Fast-growing companies need to access new markets, develop innovative new products, and challenge the status quo — all while managing the challenges of dealing with an ever-changing patchwork of state, local, and federal legislation.
Compliance professionals need to redefine their compliance roadmap based on real-time intelligence which should take into account federal, state, and local laws and ordinances. In fast-paced, highly-regulated industries, the winners are the companies who know more and know it sooner. Leveraging technology can help.
Once GCs recognize that a compliance suite does much more than just protect a company from citations, they can begin to understand the true cost of non-compliance from a financial, operational, and reputational perspective, giving them a leg up in today's most challenging regulatory environments.
---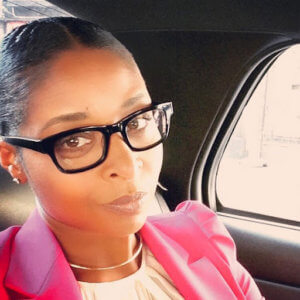 Nicole Cosby, an attorney and ad tech executive, has an impressive background in digital advertising/data policy, brand strategy/licensing, and business alliance development across the advertising, media, fashion, and entertainment industries. After earning her bachelor's degree at Tufts University and her JD law degree from Howard University, Nicole entered the fashion field in New York, working in licensing and business affairs for Donna Karan, Phat Farm, Anne Klein, and the Jones Apparel Group. 
Prior to joining Fyllo, Nicole was senior vice president, standards, and partnerships for Publicis Media. She has also held director-level posts in product management, ad product marketing, and partnership development for AOL, Kai Communications, and BET Networks. Previously named one of Cynopsis Media's Top Women in Digital, Nicole received the Facebook/PMX Marisa Marolf Strength Award and earned a place in Campaign Magazine's Digital "40 Over 40" for 2019.
The Fyllo Compliance Cloud is a suite of software and services that enable organizations to navigate today's ever-changing regulatory landscape, streamline compliance and scale with speed. Mainstream brands also use the Fyllo Data Marketplace to target previously inaccessible cannabis and CBD consumers.