by Joan Irivine, Co-founder and CEO of ResponsiTech
The House Judiciary Committee recently passed the historic Marijuana Opportunity, Reinvestment and Expungement (MORE) Act in a 24-10 vote. After weeks of declining cannabis stock prices and layoffs due in part to counterfeit vaping issues, this vote provided a much needed, bipartisan boost to the industry. However, we need to remember that this is only the beginning of this process and there is still much to be done for our industry to be successful.
For example, this week, the legislators expressed both support and concerns about de-scheduling cannabis, but there was one consistent theme expressed by several of the committee members – youth safety. Representatives Doug Collins (R-GA), Tom McClintock (R-CA), Lou Correa (D-CA), Karen McBeth (R-RI), Debbie Mucarsel-Powell (D-FL), Sheila Jackson Lee (TX-D) and many more expressed valid concerns about youth safety. 
As we all know, there have been many challenges for the industry and it seems that we are always reacting to change rather than being proactive about it. However, we now have the opportunity to lead our community when it comes to improving youth safety–especially online youth safety.
Online tools such as parental control filters are already offered by web browsers, Internet Service Providers (ISPs), firewall proxy servers, search engines, and even computer operating systems. Meanwhile, special plug-ins, toolbars and filtering software are widely available. These options are also commonly used to moderate kids' Internet use in schools, libraries and other public places. However, even conscientious parents equipped with these tools can't do it alone. Cannabis companies have a responsibility to label their sites that are unambiguously recognizable by parental control systems to reduce access by minors.
One of the issues in making website labeling mandatory is the fact that each state has different regulations. In addition, domestic laws do not apply internationally. As a result, websites operated by foreign companies cannot be required to comply with another country's, state, or provincial labeling requirements. However, if international cannabis businesses and bloggers adopt a voluntary standard parental filtering label, proactive industry self-regulation can accomplish what governments can't.
With parents implementing parental filters, and the industry installing standard parental controls, we can work together to reduce children's access.
Moving forward, what does ResponsiTech recommend for companies in the cannabis industry? To start:
Embed a

parental filtering code

on all entry point/pages to your site.

Continue to use self-affirming age gates for initial entry as a secondary safeguard.

And of course, use an age verification service for any purchase; including both online and delivery services.

Let a qualified marketing compliance expert conduct an audit of all of your brand's Internet and social media profiles.
Like it or not, media, parents, and legislators consider vaping THC and nicotine as the same issue, even though minors obtain THC products from the illegal and counterfeit markets. Licensed e-cigarette retailers use various forms of age gates and verification to prevent youth access. We suggest that the cannabis industry incorporate policies that we established for another industry and Juul has included in its new marketing policies:
Do not feature images or situations intended for a youth audience.

Campaigns depict appropriately aged individuals.

Do not use cartoons, caricatures, or other designs aimed at attracting minors.

Ensure responsible placement of our product designed to limit exposure to an underage demographic.

Support and comply with all federal and state regulations to prevent sales to minors – this includes stringent third-party age verification for online sales.

Use social media responsibly to ensure content is targeted to adults while limiting engagement by youth.
Our industry needs to establish its own standard online youth policies before our legislators do. Let's take the lead and make it happen. 
I have written several recent articles about Online Youth Safety which provide more details:
---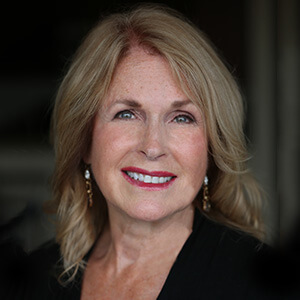 Joan Irvine, ResponsiTech Co-Founder & CEO, brings over two decades of policy development, government relations, and advocacy for online child protection in 'high-risk' industries to the cannabis industry. She successfully spearheaded an international award-winning parental filtering label and worked with First Amendment, Internet Security, and Privacy attorneys and international law enforcement to establish online child protection. Learn more about us on our site, LinkedIn and Facebook.