This month's NCIA Member Spotlight takes us to Ohio to speak with Andy Joseph, founder and president of Apeks Supercritical, whose company manufactures botanical oil extraction systems utilizing subcritical and supercritical CO2. Apeks recently became Regional Winner and National Finalist of the EY (Ernst & Young) Entrepreneur of the Year — recognized for outstanding leadership, ingenuity and entrepreneurial spirit. 
NCIA Member Since:
August 2013
Tell us a bit about you and why you founded Apeks Supercritical?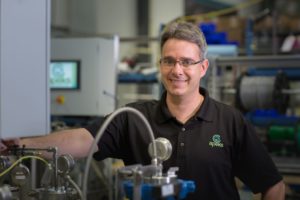 I had been building botanical extraction equipment in my barn on weekends for about ten years as a side business to help pay college expenses for my five children. I saw an opportunity to grow my Apeks business with the sky-rocketing demand for extraction equipment as legalization of cannabis expanded. Along with that, after talking to many physicians, I became inspired to have a role in helping provide patients with cannabis that's safer to consume with products processed from non-toxic CO2 subcritical and supercritical extractions.  
So I left my job as Director of Welding and Testing Labs at Edison Welding Institute (EWI) to go all in with manufacturing CO2 extraction equipment, primarily for the cannabis industry. Apeks plans to eventually expand into other industries as well. We want to bring CO2 extraction to the masses.
How do you provide unique benefits to cannabis business owners?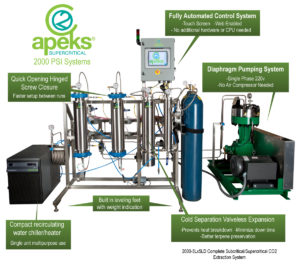 CO2 extractions offer greater safety on two levels: processing and consumption. CO2 is not flammable or explosive so our equipment is safer to operate for our customers, and they don't have to worry about processing requirements associated with butane and ethanol. In addition, our customers can offer their customers purer extractions because there are no residuals in the extracted material when using CO2 as a solvent.
CO2 is environmentally friendly and recyclable which saves operating expenses for our customers.
Our extraction systems deliver processing efficiencies. Our Diaphragm Compressor Technology provides faster and more energy-efficient extractions and our patented Valveless Expansion Technology (no decompression valves) removes the risk of product getting clogged.
Also, in-house financing to customers. This is especially helpful given the difficulty people in the cannabis industry have in getting financing from banks for large capital purchases. We've provided financing for 40 to 50 customers.
As a business owner, you're very involved in not only federal, but also state and local politics. Can you tell us more about the progress being made on behalf of cannabis policy in your home state of Ohio?
Last year's ballot initiative in Ohio was so misguided, I had to speak out against it. Since then, I've been proactive in educating state and local legislators about the multi-faceted factors surrounding legalization of medical marijuana, even arranging for Dr. Sue Sisley of Arizona and other experts to testify on the benefits of medical cannabis. Now that Governor Kasich has signed a bill legalizing medical marijuana, I am lobbying to be appointed to the state's Medical Marijuana Advisory Commission to help to ensure the program is properly administered.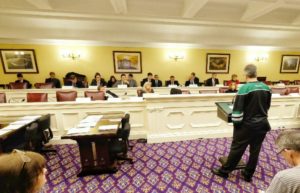 There needs to be a proper balance between patient access to safe, tested medical cannabis and the requirements placed on the businesses that make it available. For patients to have the access they need, there must be an appropriate list of qualifying conditions, physician protection, and access to dispensaries. Likewise, regulatory measures on businesses must be reasonable. If licensing or taxation is too burdensome, businesses will not be sustainable, especially given that many start-ups in this industry already struggle to get the financing they need.
Why did you join NCIA?
I joined soon after NCIA was established because I appreciated its focus on supporting businesses in this fledgling industry. Now that medical marijuana is legal in Ohio where we manufacture our equipment, Apeks will begin processing as well. So I appreciate even more the work of NCIA in lobbying for federal policy reform, particularly 280E tax and banking solutions, as Apeks transitions from an ancillary business into the processing side as well.  
Contact Apeks Supercritical:
Website