As the cannabis industry expands and continues its upward growth, data has become a valuable tool to help business owners make important decisions about running their businesses. For the month of June, we speak with Roy Bingham, co-founder of BDS Analytics, which specializes in collecting, processing, and presenting point-of-sale market share data for the cannabis industry. NCIA is launching a partnership with BDS Analytics at this year's Cannabis Business Summit and Expo, offering free interactive access to a selection of BDS Analytics data as a new benefit to our members. Read on to learn more about Roy and the BDS team.
Tell me a bit about you and why you founded BDS Analytics?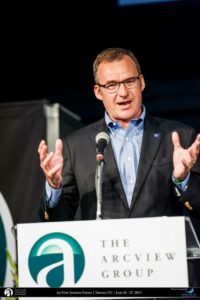 I grew up in the U.K. and after nine years in banking and corporate treasury in London, I moved to the U.S.A. in 1993 to go to Harvard Business School. I loved it here and decided to stay, working initially as a consultant at McKinsey in Boston and then building a business called Health Business Partners (HBP) in Rhode Island. HBP focused on the natural product industry – essentially anything that you could buy in Whole Foods Market. One of the things that we did early on was invest in or create information businesses including Nutrition Business Journal, The NBJ Summit, and a data analytics company called SPINS. SPINS worked with data from retailers such as Whole Foods and hundreds of independent health food stores and small chains to aggregate data about products and categories in the health food channel. It was very successful and is the dominant point-of-sale (POS) data analytics company in that channel. Later in my career, I co-founded a nutraceuticals company and then ran a division of RenewLife, which is the largest natural digestive care company in the U.S. We used SPINS data extensively to help us with three main things:
1. Product development – identifying market opportunities by assessing category size, growth characteristics, competition, and product attributes
2. Marketing – assessing the effectiveness of campaigns using "off the shelf" sales data and then modifying and launching more effective campaigns
3. Sales – we expanded from independent health food stores to Whole Foods and then to mainstream such as CVS, Walgreens, Costco, Wal-Mart, etc. Our most convincing sales tools were SPINS' charts showing our market leadership or strong growth characteristics in existing channels and convincing new retailers that they should introduce our products into their stores
My long-time friends and colleagues founded CanopyBoulder in 2014. They called me very persuasively in early 2015 to encourage me to create SPINS for the cannabis industry. Naturally I thought they were inviting me to take a crazy risk – at least until I understood how exciting the opportunity was. What they explained was that this industry was desperate for data to guide decision-making, and the data that is in every other industry just did not exist in cannabis.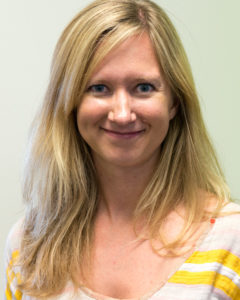 With help from CanopyBoulder, I was introduced to Liz Stahura, who became my co-founder. Liz had ten years of experience building a POS data analytics company for the biking and outdoor industry called Leisure Trends. It was a similar business to SPINS and had recently been acquired by NPD, the number-3 player in the industry after IRI and Nielsen. Together we set to work to recruit the team, build the technology platform, build partnerships with dispensaries, and more recently make the data available to our brand/grower/producer clients. We also raised $1.5 million from investors in the summer of 2015.
How does the data analytics you provide benefit cannabis business owners?
Our software and service helps two kinds of clients in several ways.
A. Dispensaries are our partners and clients. They provide anonymized data that we aggregate and organize in our database of more than 20 million transactions. We clean up all that data and match every transaction to a product and every product to categories and attributes. Then the dispensaries can access our portal 24/7/365. They are able to see how their store sales are progressing by category, sub-category, brand, and individual item. This alone provides great insight and is provided for chains at the individual store and aggregate chain levels. But then… they can compare their own sales to the averages for their states – all at the category, sub-category, brand, and item levels. This quickly and easily reveals actionable insights such as "Which categories and products am I not carrying that would sell well?" or "Which do I feature too heavily?" The result is increased sales and profitability, as well as customer loyalty and fewer customer/patients leaving without the item that they came to find.
B. Brands, manufacturers, and growers use our software in the same ways that I described using data analytics when I was at ReNewLife:
a. Sales – Third-party data to validate the importance of their brands and items and convince customers to carry them in their dispensaries
b. Marketing – assessing the effectiveness of campaigns using "off the shelf" sales data and then modifying and launching more effective campaigns or pricing strategies
c. Product development – identifying market opportunities by assessing category size, growth characteristics, competition, and product attributes
As a business owner, you're very involved in your community and in causes that you care about. Can you tell us more about what matters most to you, and how your business participates in pushing for progress?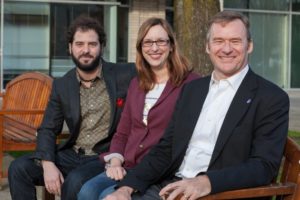 First, I believe in education, information, and freedom of choice. I think everyone should have the opportunity to study and learn by experience and I think most people make wise decisions for themselves and their families if they are empowered in this way. I think the "war on drugs" has been the worst policy disaster of the last 100 years. It has destroyed countless lives and enriched those that prey on others. It should be over now.
As a business, our mission is to drive the cannabis sector to thrive with well-informed decisions based on factual data. Our success is the success of our clients. So we believe in helping to create the right conditions for our clients and the industry overall to succeed. This includes wise regulations, positive and well-informed media attention, free markets, smart decision-making, and availability of human and financial capital.
Why did you join NCIA?
The first check that we wrote after capitalizing our company was for membership in NCIA. It was a "no-brainer." It is vital to the success of our industry that it has a clear, united, and loud voice that ensures regulatory obstacles are removed. NCIA has also provided a very supportive community that has enabled us to get up the learning curve and make deep relationships. NCIA also provides other great benefits and we are thrilled that one of those starting very soon is access for all members to our GreenEdge data!
---
Get your first look and a demo of this new NCIA member benefit from BDS Analytics at the 3rd Annual Cannabis Business Summit and Expo, June 20-22! Register today!