By Jaime Lewis, Founder and CEO, Mountain Medicine
I began my career as a professional chef at high-end, Michelin Star restaurants in San Francisco. I worked with phenomenal chefs, and I always had the goal of being a James Beard award-winning chef. Cooking was my passion, and I learned from the best about sourcing ingredients and creativity in the kitchen.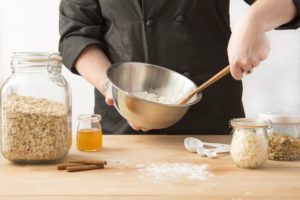 When I was cooking, the Bay Area was home to a new sustainability movement that focused on local ingredients. Pioneering chefs like food activist Alice Waters led a sustainable revolution that spread across the country. Local, seasonal cooking has replaced elaborate neo-classical cuisine. Diners want to know where their ingredients are from, and why the chef has chosen a specific preparation. Our cooking at home is more aware too.
I was thinking about ingredients and recipes a decade ago, when I got involved with cannabis edible products. A friend approached me about making edibles when his father, a cannabis patient living with HIV/AIDS, could no longer smoke. Pharmaceutical medications prescribed to patients for wasting syndrome and other complications from HIV/AIDS caused nausea, and cannabis proved an effective counterbalance.
I started getting positive feedback on my edibles' effectiveness for pain, nausea, sleep problems, stress, depression, and end-of-life transitions for those in hospice. I remember a call from a patient who was on the edge of tears because cannabis allowed them to enjoy breakfast. I saw what a beautiful thing it is to ease people's suffering, and I was all in from that point on.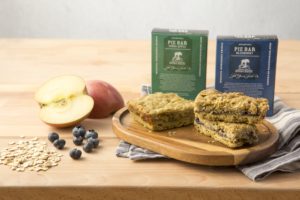 At a recent event, I spoke with a woman about her catering services, a service that pairs fine dining with smoked flower. When I asked about using cannabis as an ingredient, psychoactive or not, she said it was "too dangerous."
I realized that even though Colorado has had adult-use cannabis for more than two years, and medical cannabis for longer, there's still so much fear about edibles. Media attention on a few bad actors is keeping consumers away from a cannabis product with incredible potential for good.
Edibles producers are waging a constant battle against misinformation. Legislators react to perceived public concern by over-regulating our sector. Regulation is relentless: new measures take shape before we have time to measure existing rules' effectiveness. Edibles companies struggle for survival as new, hastily crafted, fear-based regulations are enacted.
Over-regulation has become counter-productive. Our concerns about restrictive standards for marking, stamping, and packaging limit our ability to be creative with ingredients and presentation. As a chef, it's disheartening.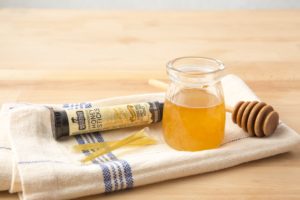 Mountain Medicine recently became the first edibles company to co-brand with a mainstream (non-cannabis) food manufacturer. On my constant hunt for the best local ingredients, I discovered Highland Honey, a beautiful, locally sourced raw honey from Boulder. I was lucky that the owner aligns with my values and beliefs about local ingredients and cannabis as medicine. Sadly, regulatory hurdles, liability, and image concerns keep exciting partnerships out of reach for edibles producers and the industry as a whole.
It's frustrating to create a great product and make it bend to regulations that prioritize fear over food quality. As legislators attempt to protect consumers, edibles are treated more like poison than food, and patients lose access to quality products.
As I expand my business, I'm often advised not to mention edibles. Cannabis is normalizing, but there's still a huge stigma attached to edibles. Irrational fear keeps consumers away from the healthiest, most controlled way to consume cannabis. I've seen first-hand the incredible impact edibles can have on quality of life, but I worry that patients won't have the chance to experience it themselves.
Activists have endured a difficult, decades-long battle for any access to cannabis. The fight we are facing now for access to edibles will be just as difficult.
As cannabis enters the mainstream, our entire society is beginning to understand the many positive effects of cannabis. We fought for decades to bring the truth about this amazing plant to light, but current perceptions about edibles make it clear that it's not over yet. Our challenge now is to shape the conversation about these products and the relief they bring. The freedom to consume cannabis is critical, but the fight for access to quality products will shape this industry's future for many decades to come.
---
Jaime Lewis has more than nine years of experience managing the production of medical marijuana-infused products (MIP), as well as all facets of managing and operating a medical and recreational marijuana dispensary. A California Culinary Academy graduate, she's worked in many highly acclaimed kitchens, including serving as the executive chef of a Michelin-rated three-star restaurant in San Francisco. She began creating medical marijuana edibles for HIV/AIDS patients in California in 2006 as part of a Compassion Co-op.
In 2009, Jaime moved to Colorado and founded Mountain Medicine, a medical marijuana-infused product manufacturer. Mountain Medicine supplies high-quality medical and recreational marijuana edibles and products to a number of dispensaries throughout the state. As the founder and executive chef, Jaime designed the commercial kitchen and supervised its start-to-finish construction. She developed recipes leading to a variety of product lines to meet patients' individual needs and developed product packaging that favors discreet design on behalf of patient confidentiality and safety.
Jaime is responsible for strategic planning and business development, policy development and governmental affairs, marketing and serves as the community liaison to demonstrate good corporate citizenship.
Jaime is an active member of the cannabis community. She is one of the founders and serves as the Chair of the Cannabis Business Alliance, as well as chairing the board of the National Cannabis Industry Association. Jaime takes great pride in changing the conversation around safe and responsible cannabis use both in the state of Colorado and on the national level.